I promise you'll thank me later for this!  This Valentine Confetti is so good & addicting!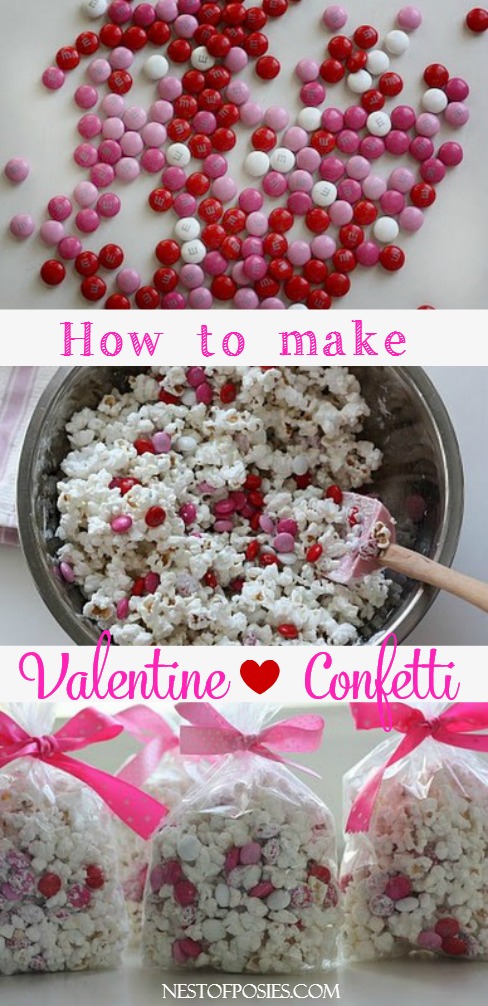 Here's the steps in pictures:
+

melt & combine with your favorite microwave popcorn

stir
=
Just so you know, popcorn, M&M's & jelly beans rank really high in our house & are considered staples. I saw this recipe somewhere last year right after Valentine's. For the life of me, I can't remember where, but knew immediately is would be a huge hit in our house. It is heavenly. Well, that is if you like a salty & sweet combo – who doesn't right???
*Almost* 2 bags of Orville Redenbacher's microwaveable Tender White Popcorn
TIPS:
*Spread on large baking sheet to allow time to dry before placing it in bags.
*After I saw this last year, I realized this could be used for any holiday. Because M&M/Mars goes seasonal in color for every holiday.
Don't ya just love it when a company is just as seasonal as us bloggers???