It's tradition.  On the first day of Fall I make Pumpkin Chocolate Chip Muffins.  There's also no such thing as a diet on the first day of Fall – either.  Hallelujah.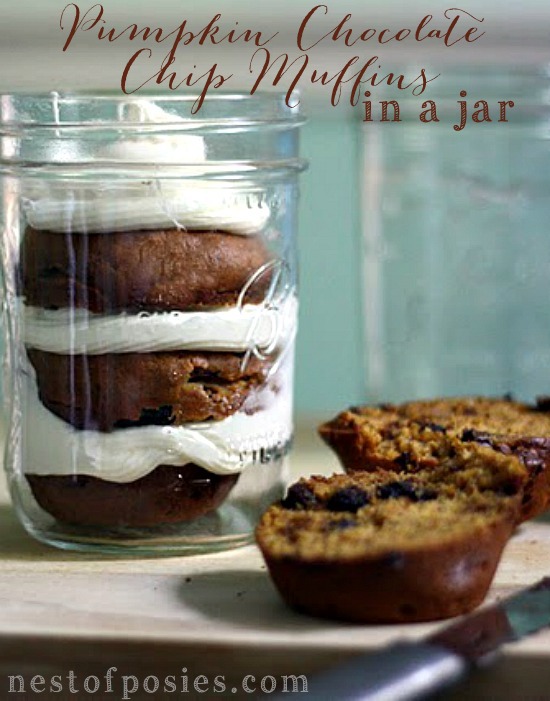 It's perfection in a jar, I tell you.  It's a family of beautiful flavors all in one bite = Pumpkin, Chocolate & Cream Cheese frosting.  Again, I say perfection.
I wait for it all year.  Fall's arrival & the first batch of pumpkin muffins baking in the oven.  The anticipation starts to build, my mouth starts to water, remembering the smell while they're baking makes me just about go insane.  It's was the first thing on my mind this morning.  I kid you not.
It's tradition.
PUMPKIN CHOCOLATE CHIP MUFFINS
Here's the low down ~
There's no question about it.
1st day of Fall, pumpkin, chocolate & cream cheese ~ what could be better?
HAPPY FALL Y'ALL!!