I confess, I'm a glitter & confetti type of girl.  I love all that paper & sparkle for New Years.  It a perfect combo for my paper lovin' heart.
Have you ever made Confetti Eggs before?  It's the perfect thing to do for any party.  Yes, it's messy, if you're one of *THOSE* type A kind of people, but if you are one of those party people like me, you'll love adding this to your New Year's traditions!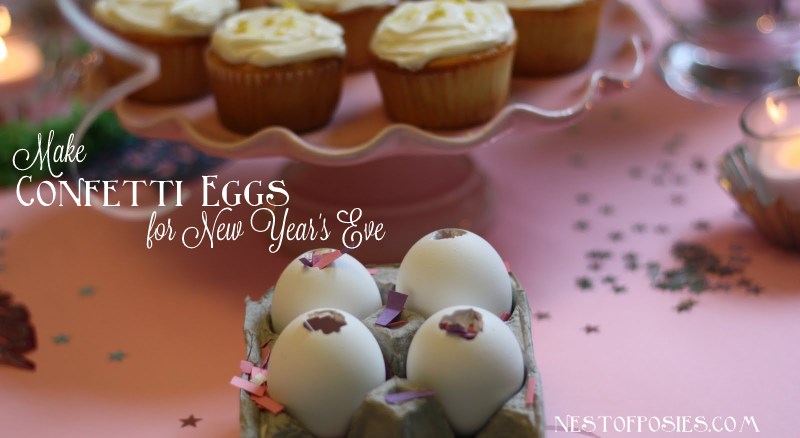 To make a Confetti Egg:
*Use the point of a pair of scissors & carefully poke a hole & drain the egg.
*Allow it to dry completely.
*If you'd like – you can always color the egg, like an Easter egg.  It's up to you.
*Using a paper style funnel – pour in your confetti.
*You can buy ready made confetti, or just make your own.  (I made my own with construction paper.)
And that is it!  At the stroke of midnight or even before, start smashing the confetti eggs on any one you like!  I give you total permission.
It will be New Year's Eve for heaven sake, shake your tail feather & have some fun!  The kids & adults will have a blast.  Trust me, I know. 

linking with: