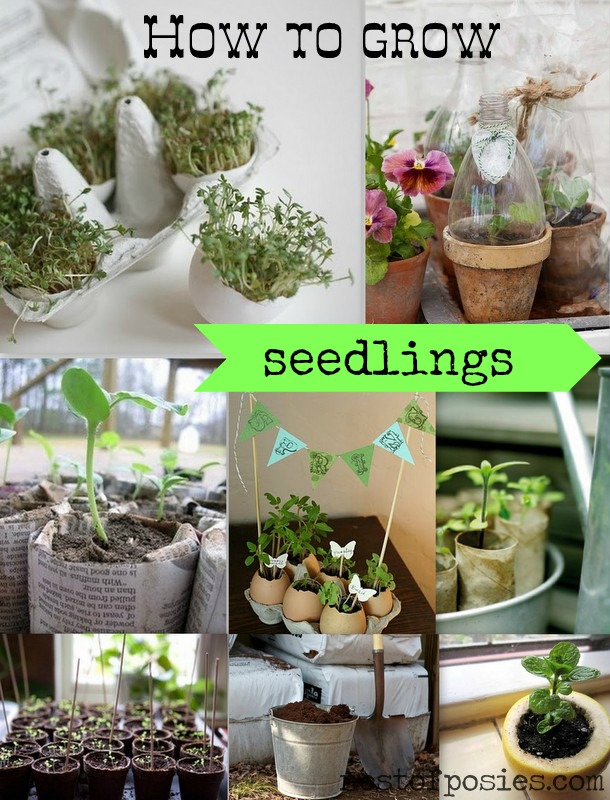 I don't think seedlings could look any cuter!  This is the oh so adorable idea of
Lilledale
from last year.  It's a celebration & a fresh start to new beginnings all at the same time.  I love it!
I had better clear the air first.  I am not an expert by any means when it comes to gardening.  I love the joy in seeing something you've planted that was very small, grow to be abundant & produce fruit or veggies of your labour.   But for the record, I don't like all that labour.  😉  I've watched my mom do it as long as I can remember (if that even counts??? 😉 but I'm still rather clueless about some things when it comes to gardening.  I do know ~ 'tis the season for inside seedlings, planning & prep work to prepare your soil.  So here's a round up of some ideas I've found & love.
Luckily for me, I have 3 little kids who love dirt & I *hope* have the passion about watching things grow like my mom does.
Here's an excellent post on the best time to start seeds.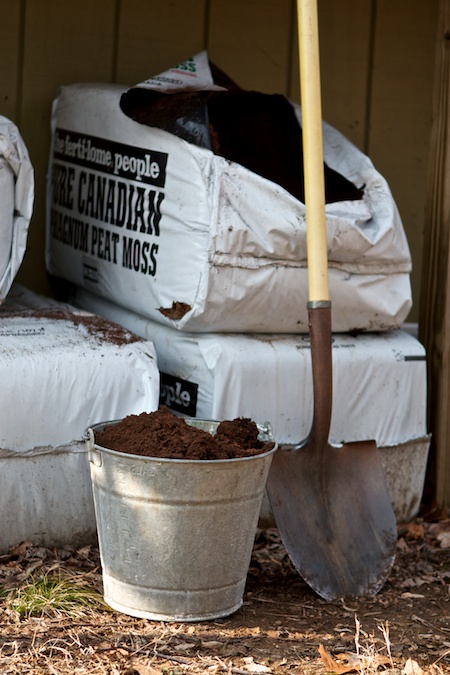 Make your own DIY potting soil.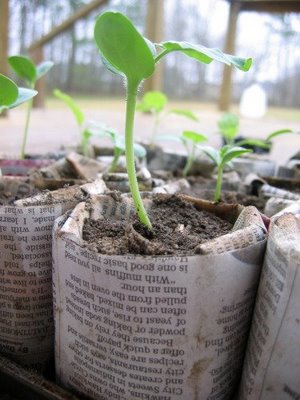 Cheap & basically free newspaper pots.  So easy.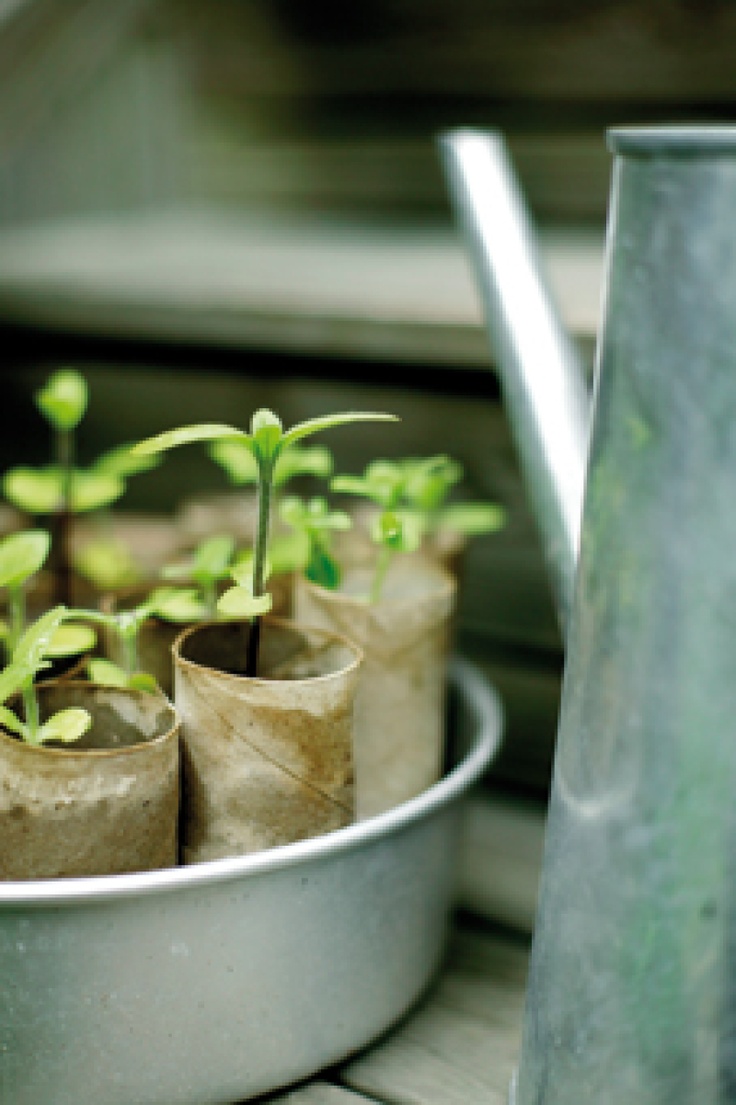 *I cannot find the original link to this picture, but there's a video tutorial to tell you how.*  IF you know where this picture is from, please let me know & I'll update the link.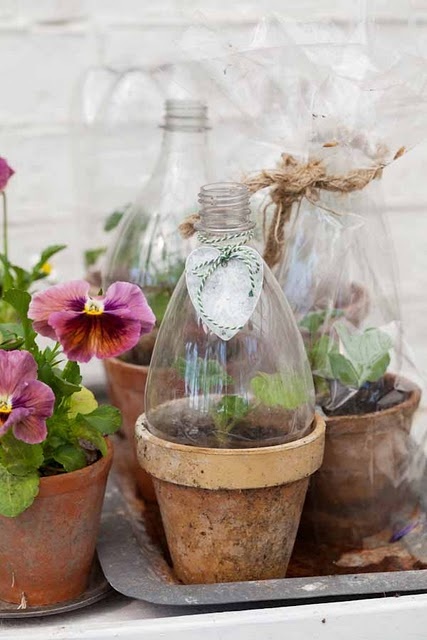 Love these DIY Plastic Terrarium.  There's hardly any English written in this post, but you can click on the "translate" button.  Or I'm sure we can all grab the concept behind her genius idea.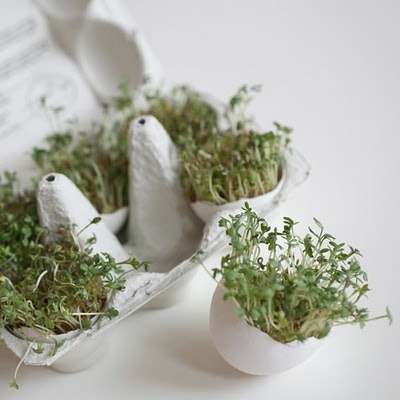 Another idea to use with your egg shells.  Again, I don't have the original links for this image – but hopefully you get the idea.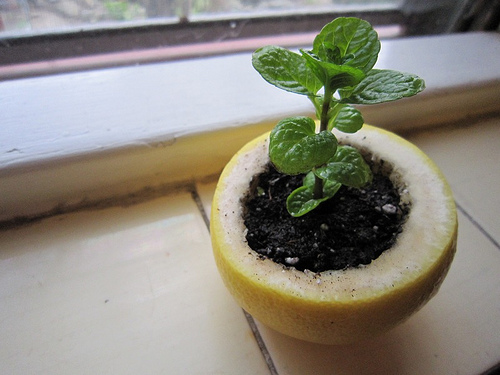 I don't know about all of you, but I cook with lemons a lot & we eat oranges like crazy.  This is such a cool idea to start seeds.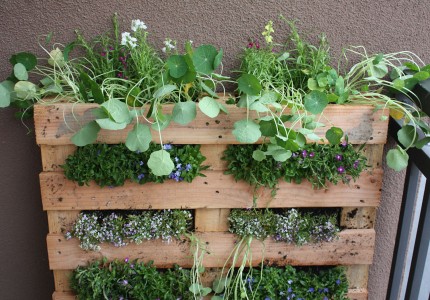 And I thought I would throw this into this post as well.  Pallet Gardening!!!  She gives you a step by step of how she built it, and how cool is this if you live in a small space or in an apartment!!!
Anyone else planting seeds soon?