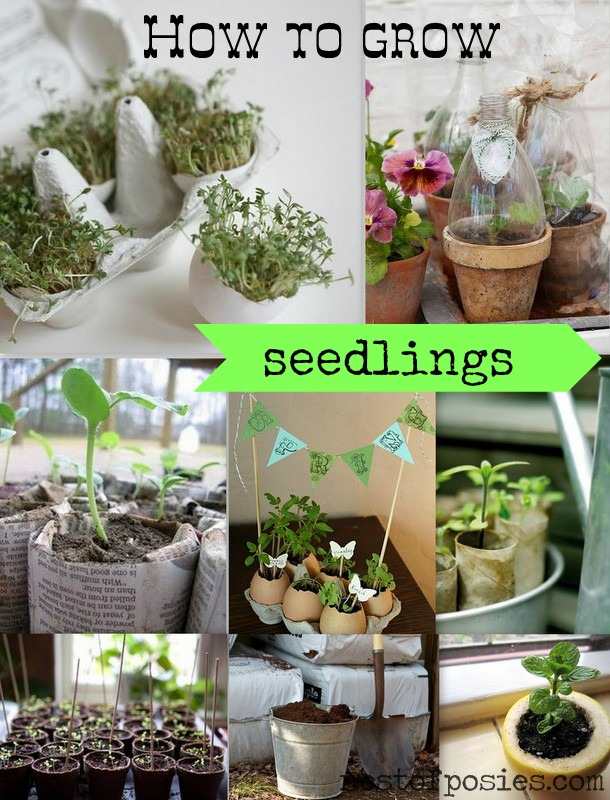 Luckily for me, I have 3 little kids who love dirt & I *hope* have the passion about watching things grow like my mom does.
Here's an excellent post on the best time to start seeds.
Make your own DIY potting soil – there's a video to watch as well.
Cheap & basically free newspaper pots.  So easy.
Toilet Paper rolls.  I mean seriously…so clever, right?
LOVE this DIY plastic terrarium.  There's hardly any English written in this post, but I think we can all grab the concept behind her genius idea.
More eggs.  But so fun for the little kids because of the size.
I don't know about all of you, but I cook with lemons a lot & we eat oranges like crazy.  Such a cool idea!
I threw this in the mix.  I may be "reaching" a tad…but I noticed this pallet is attached to a wall on a porch.  Obviously, not inside but in warmer climates – it may just work for seedlings.
The plan is to buy some seeds this weekend & let the kids each have a dozen eggs to plant seeds in.  Here's hoping they each have some that grow like crazy!!!
Anyone else planting seeds soon?