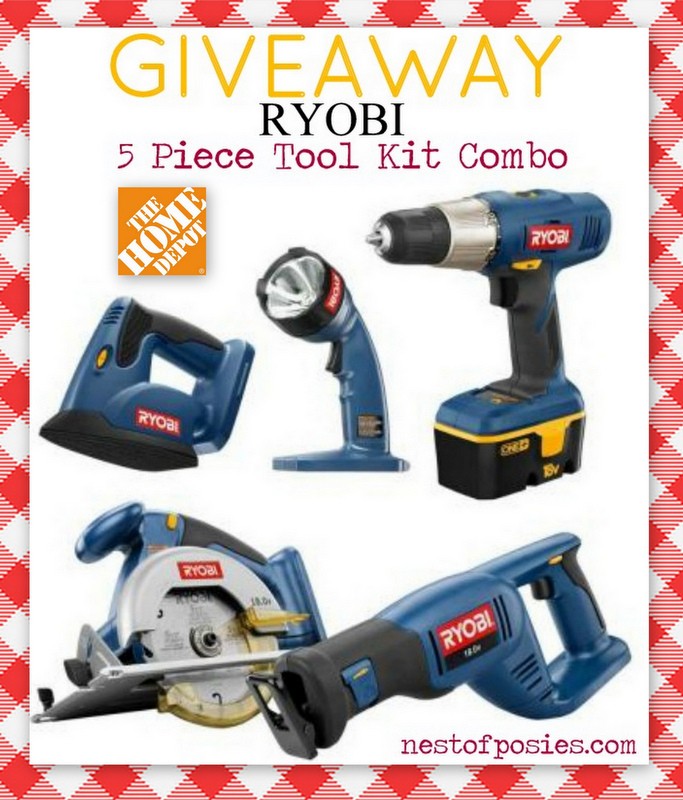 eek!  I'm so excited to host this giveaway for one lucky winner to receive or give as a gift!  It's a complete 5 piece tool kit with RYOBI tools + a Lithium ONE + battery!  But before you scroll down to enter – look & see what my husband received for a gift.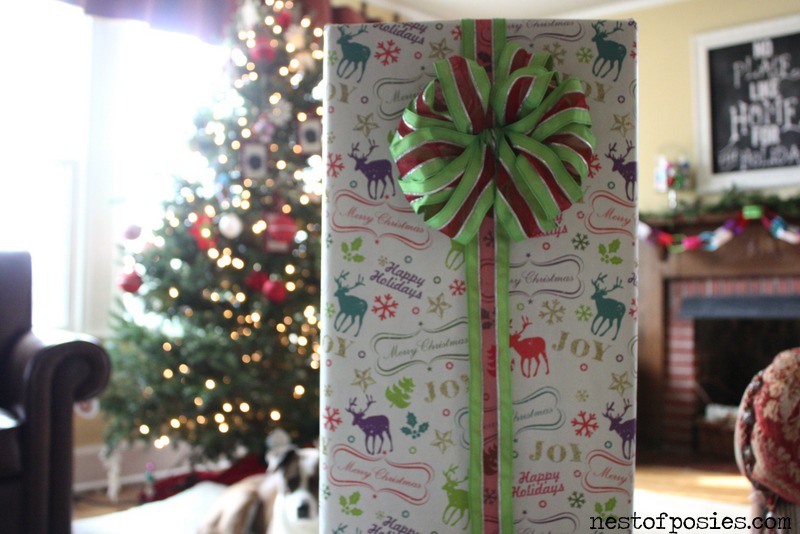 Christmas arrived a little early for my husband this week with an awesome gift from Home Depot & Ryobi.  My husband was thrilled with his gift.  He's a tool/toy junkie & he loves any kind of cordless tool there is.  But he/we were in need of a light weight heavy duty blower.  We live in an older home & our neighborhood is filled with lots of charm & lots of leaves from mature trees that drop a TON of leaves.  The leaves are everywhere right now!  He needed something he could take up on the roof to blow the leaves off, that wouldn't be too heavy & be able to do the job.  So…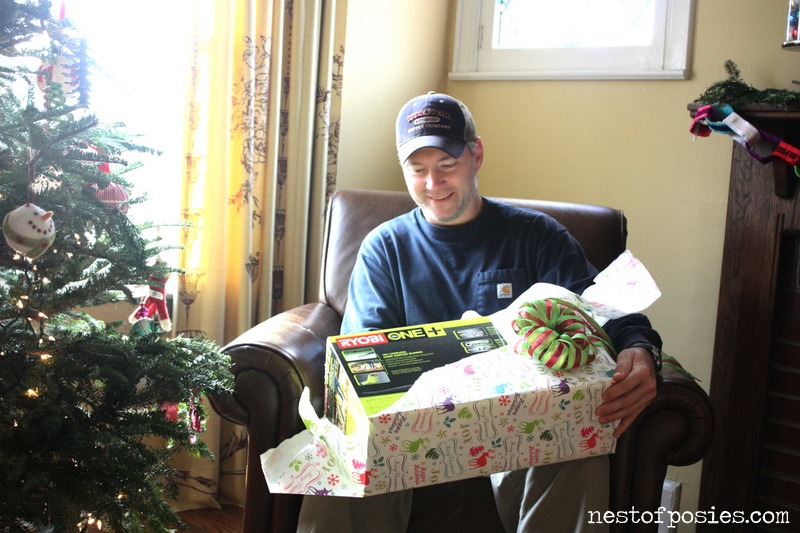 He received the Ryobi Earthwise 18V Cordless Lithium Blower.  I honestly had no idea the Lithium batteries were so lightweight!  I am constantly complaining how his tools are so heavy for me to use.    But not the case with the RYOBI tools!  Here are some interesting facts about these tools:
*The Lithium Ion Batteries are lighter in weight, allowing for smaller, more powerful outdoor and power tools. – Just what we needed!
*Lithium Ion is a technology that started in power tools in the home improvement sector and now crosses over in additional categories such as outdoor, paint and flooring.  The battery's technology provides with a number of advantages over traditional NiCad battery-powered tools.
*The RYOBI  ONE+ system offers more versatility, value and performance for DIYers and pros on a budget.  The Home Depot has over 50 products that are compatible with the ONE+ system.  Drills, saws, outdoor power tools, and all other types of tools use the ONE+ battery.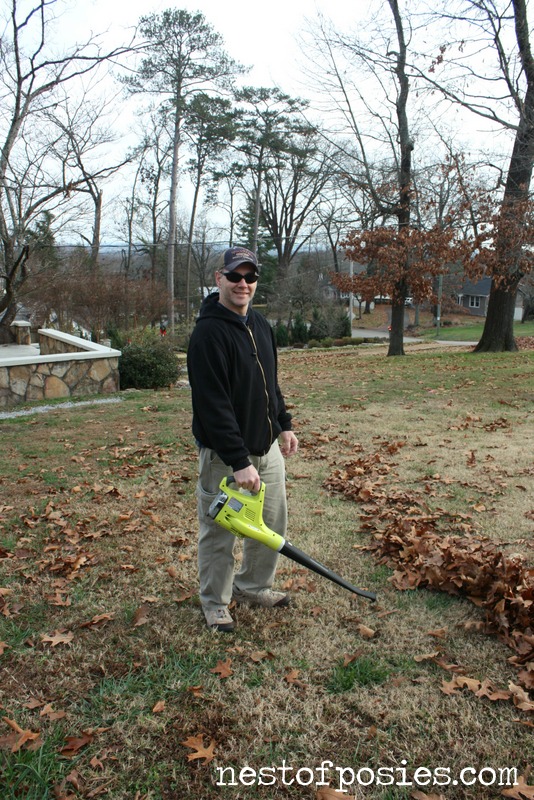 When it comes to husbands or significant others, you can't go wrong with good quality power tools for gift giving!  Because you definitely don't want to be on the bad gifter list!  Here's some tips to hit the nail on the head when it comes to gift giving this holiday season:

Even if you are still unsure on what to get in the RYOBI tool section, The Home Depot has gift cards!  That's a guarantee of a gift your receiver will LOVE!  In fact, The Home Depot has partnered with someecards for design styles of gift cards to give.  You can even design your own style, if you like.  Here are a few examples of someecard *gift cards* that are hysterical!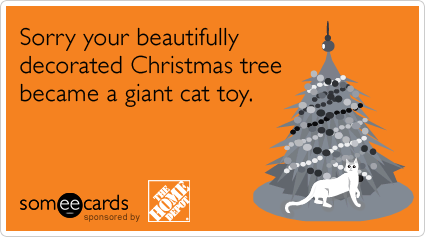 And this one below, is perfect for me to give to my husband for a stocking stuffer!  I want to update our kitchen so badly!  Wonder if he would get the hint?  😉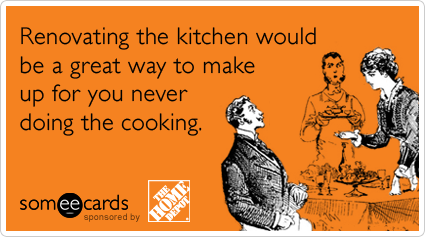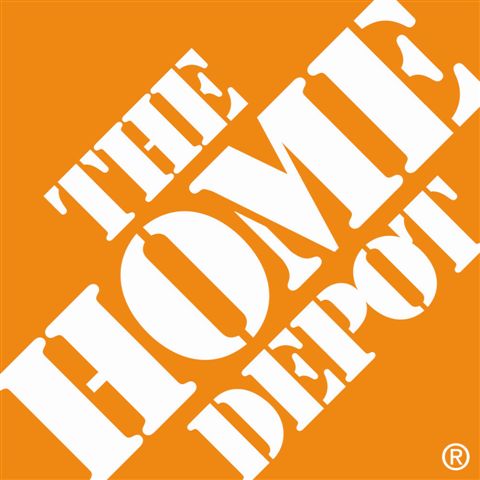 For info on anything The Home Depot has to offer you may visit their Facebook Page, or on Twitter.
Now about that giveaway that I mentioned above…
Here it is!   One lucky winner will "receive" or "give" as a gift to their spouse or significant other a 5 piece RYOBI Tool Kit Combo!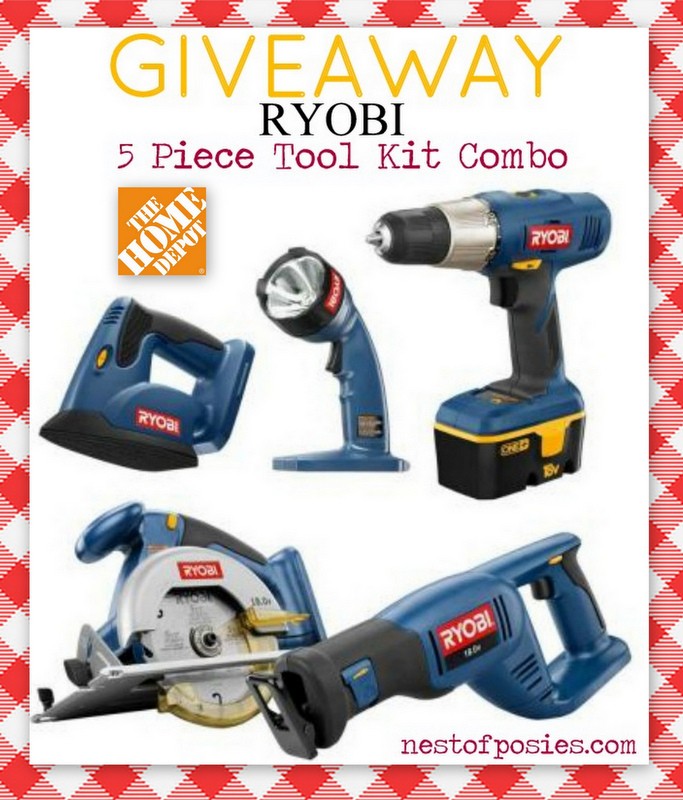 To Enter:
Just follow the steps in the Rafflecopter below to be entered for the giveaway.
Due to the timing of this Giveaway, this giveaway will be short.  It will end on Sunday Dec 16th.  All efforts will be made to get this prize to the winner before Christmas.  So please, check your emails on Monday morning to see if you won & respond asap if you did with your address!
a Rafflecopter giveaway
Disclosure:  The Home Depot partnered with bloggers such as me to help promote their Lithium Ion Power Tool Collection.  As part of this promotion I received compensation for my time.  They did not tell me what to purchase or what to say about their products.  The Home Depot believes that consumers and bloggers are free to form their own opinions and share them in their own words.  The Home Depot's policies align with WOMMA Ethics Code, FTC guidelines, and social media engagement recommendations.