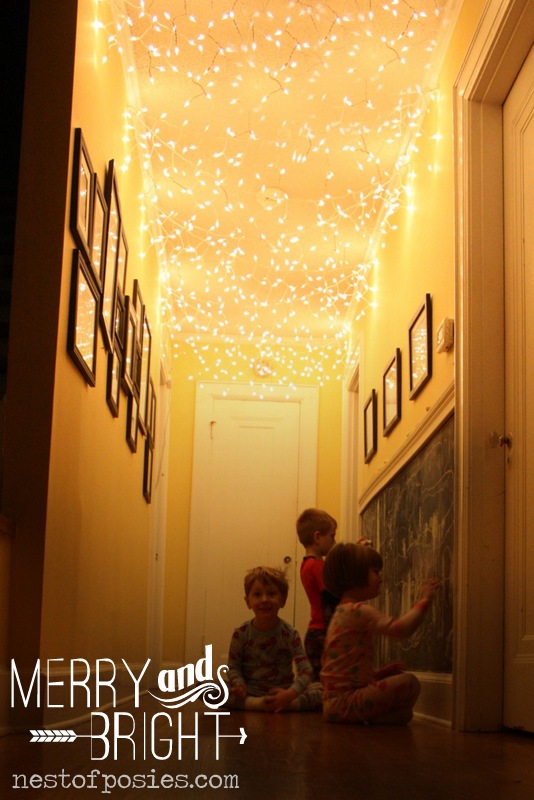 Without question, this has been the best thing I've done all season.  And it took about 15 minutes.
Major discussions of Santa & his reindeer, what they want for Christmas & what they're going to be for next Halloween have all taken place under these fairy twinkle lights.   Every time the twinkle lights turn on all the oooo's & awwww's can be heard.
It's magical, I tell you.  And so relaxing to look at from the couch.
Just get yourself some of these: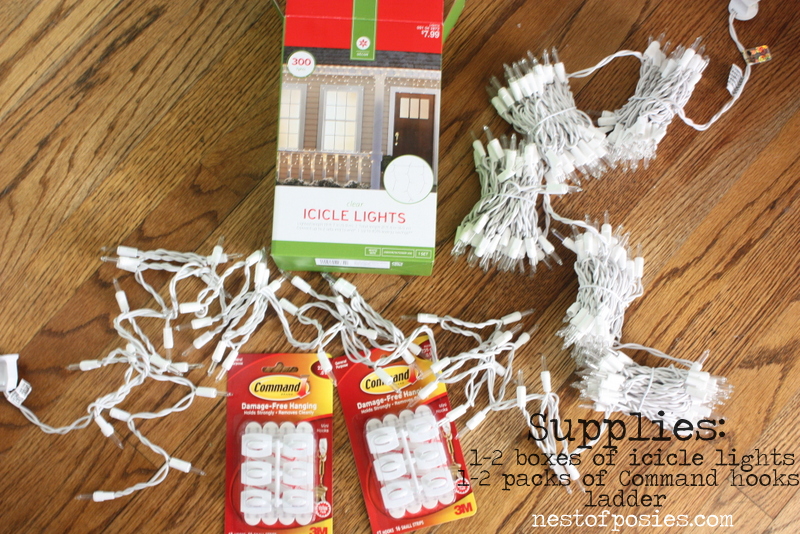 And hang.  It.is.the.best.thing.   I highly recommend it.
Happy Weekend, Everyone!
p.s.  The post on the Chalkboard Wall in the hallway can be found here.