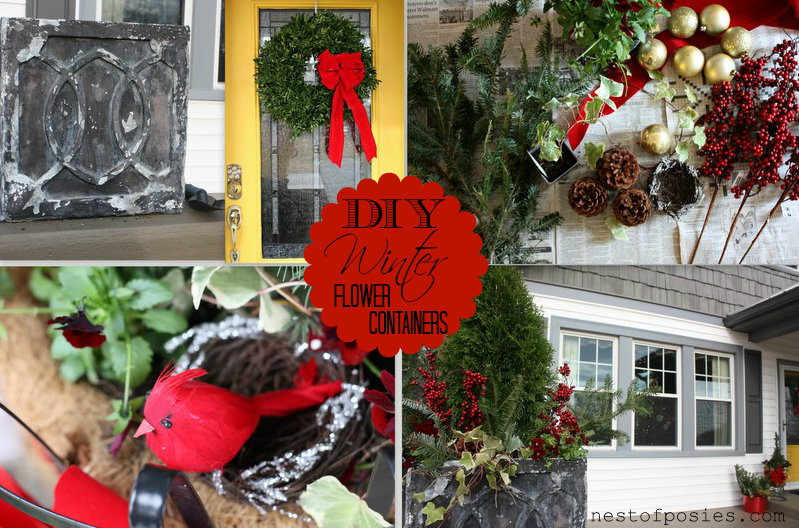 One of my many loves in life is flower gardening.  Yes, I am my Mother's daughter.    It's amazing how simple you can spruce up your flowers containers for Winter with just a few accessories or fresh trimmings to set the stage for the holidays & company arriving.
Whether you have fresh elements from around your yard or adding a few artificial items the impact is always beautiful.  For me personally, I use both fresh & artificial elements this time of year.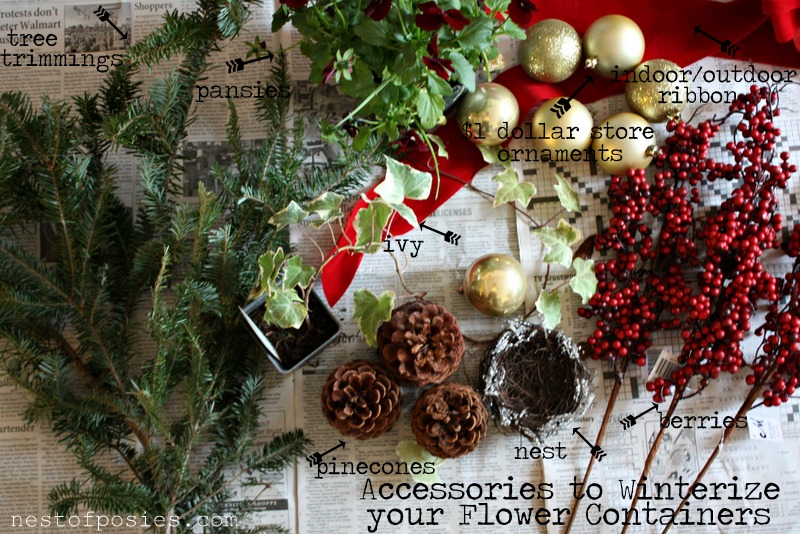 From Dollar Store Ornaments, indoor/outdoor ribbon, artificial berries,  fresh tree trimmings just a few touches here & there can really make a gorgeous Winter Display.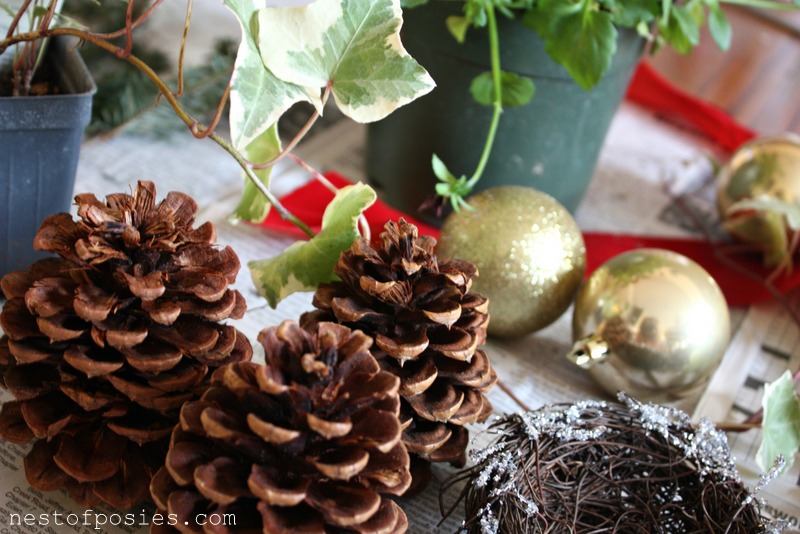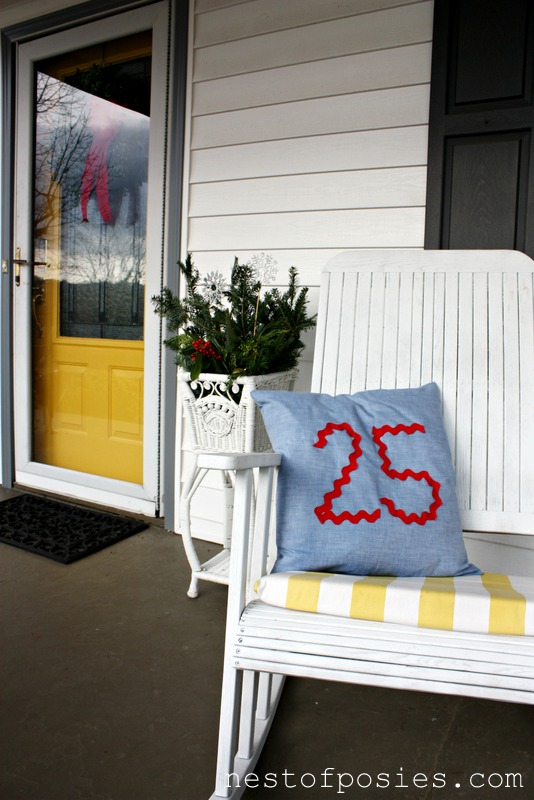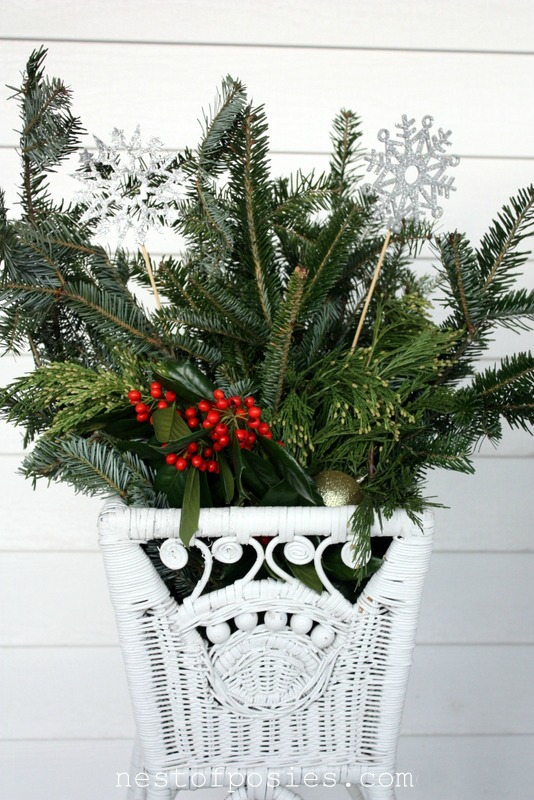 When I add fresh trimming from the tree or bushes around the yard, I typically place them in a plastic flower pot inside a more formal display & just add water once a week.  The trimmings will stay fresh for a while with water & depending where you live in the country the climate may even help them last even longer throughout the winter.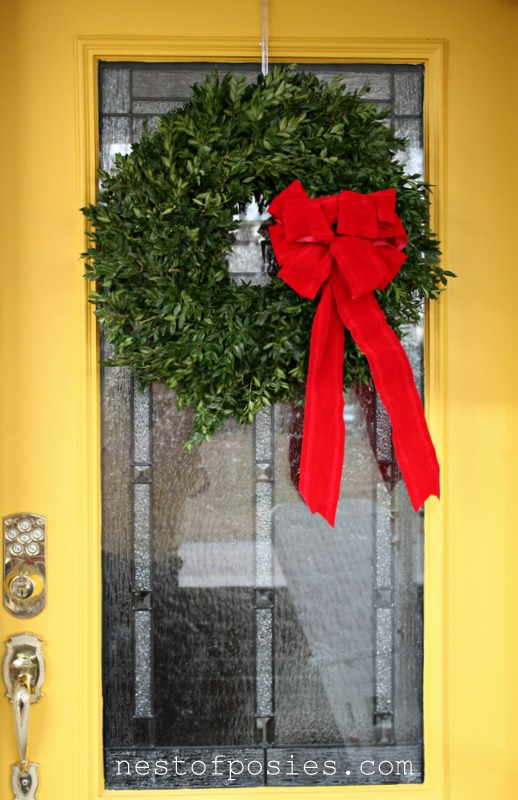 I love having a fresh boxwood wreath this time of year.  It's simple elegance with a classic red bow.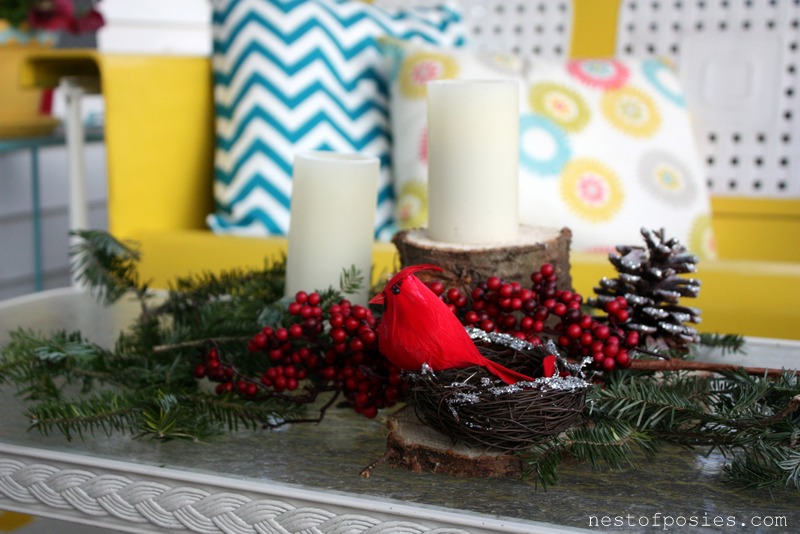 I even used the trunk from our Christmas tree that we trimmed off for outdoor candle holders.    With some trimmings & the tree trunk cuttings it becomes a beautiful rustic display for Winter.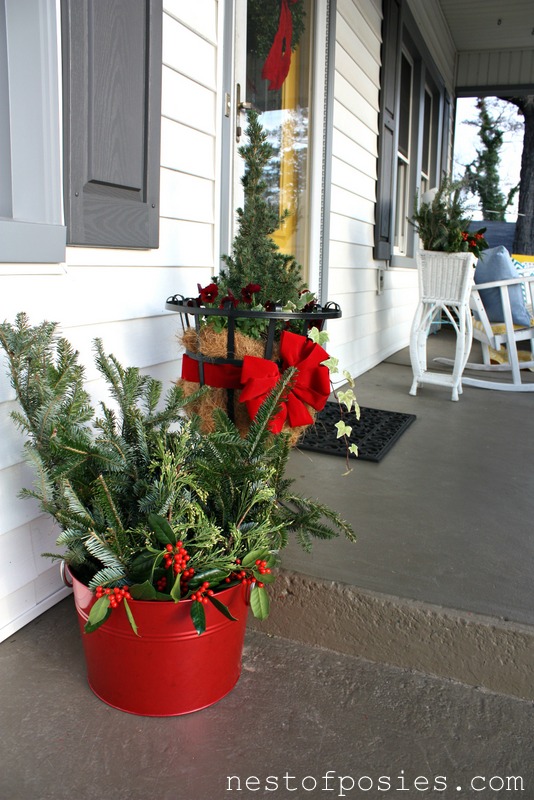 That red tin, is actually a beverage tin for parties that I purchased from Target during an after Christmas sale a few years back.  It's the perfect shade of red & can be used for so many things throughout the year.    This display has a plastic flower pot inside to hold water, and the trimmings are just placed randomly inside the pot.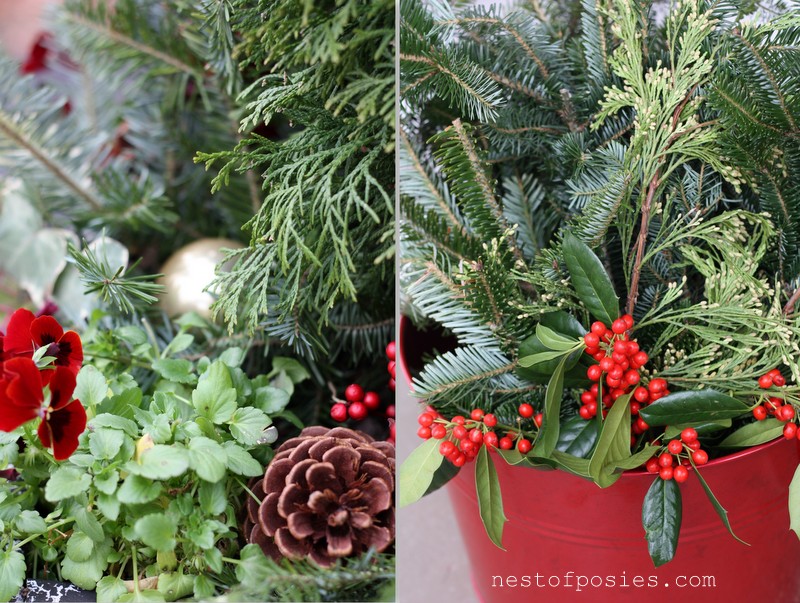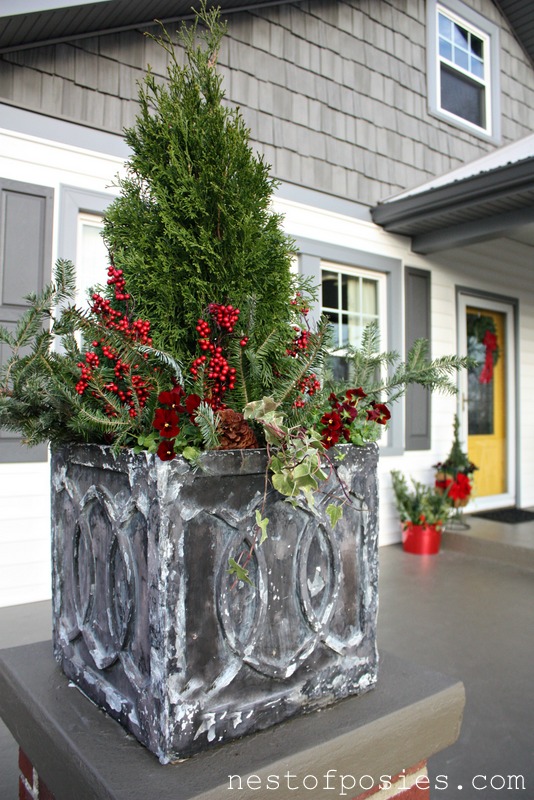 My old black shabby flower pot, I love him.  It's one of the first things I purchased when we bought our house 7 years ago.  He may be on his last leg, but I love this pot.  I had to spruce him up with a little cedar bush & some trimmings from around the yard.  He proudly stands tall in front of our home to welcome everyone.
If you just look around from your yard, or a drive around town you'll be surprised how many elements you can pull into your flower containers to Winterize them for FREE.  Nothing is off limits.  Just included it & you'll be pleasantly surprised how much of an impact it can make.