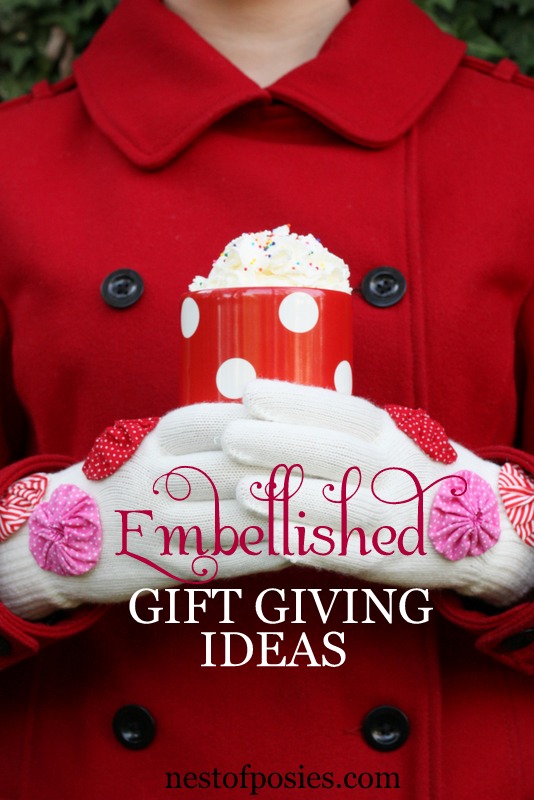 There's something to be said about homemade gifts.  Your time, your effort & the special thought you put into making something for someone on your list,  makes the receiver feel extra special.  But let's be honest, who has the time to make everyone on your list a handmade gift?  Not me, that is for sure.  But today I'm sharing a couple of  embellishing gift ideas that can be done in a matter of minutes for a semi-homemade gift idea.   I've taken the classic Yo-Yo to new heights.  Embellishing Winter accessories is a great way to add one of a kind handmade touches for everyone on your list.  And with the dollar bins at every store nowadays, one can find almost any type of Winter accessory to embellish to their heart's delight and stay on budget.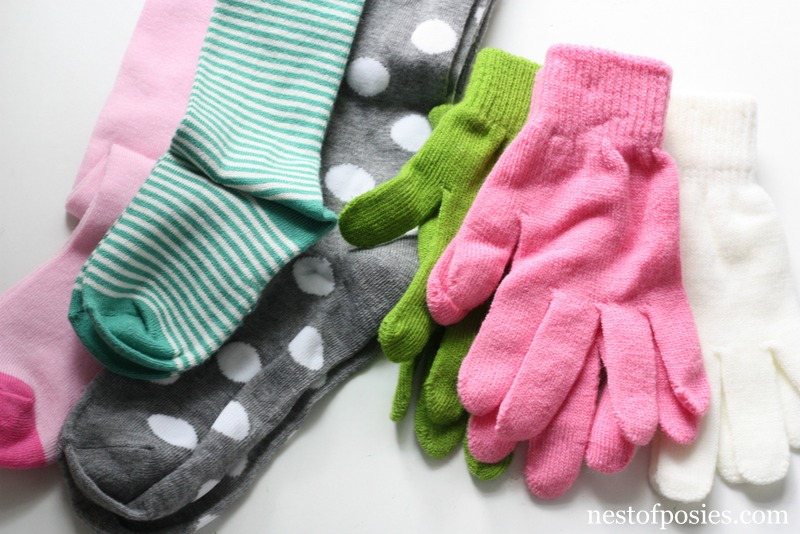 The gloves were a dollar a pair & the socks ranged from $2-3 dollars a pair.
Your fabric selection is where the personality of the your gift will shine through.  Whether you're making it for a young girl, teenager or adult, don't be scared to play with patterns and color in your choices of fabric.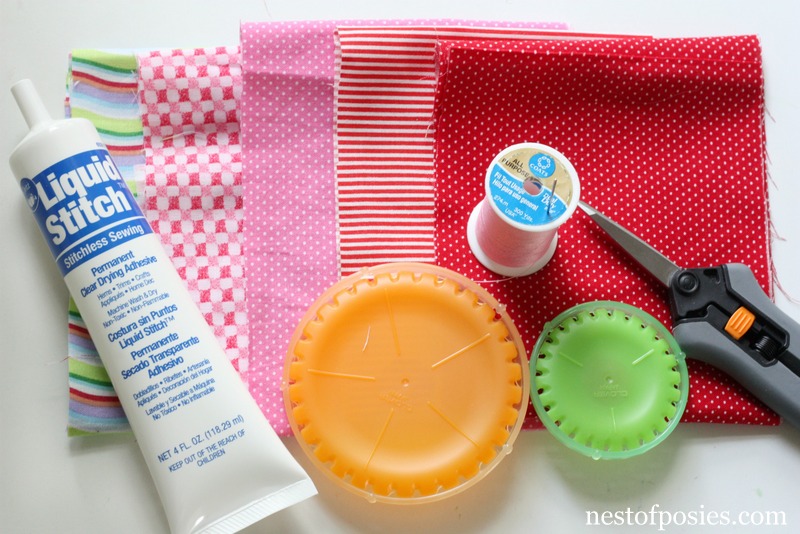 Supplies needed:
needle and thread
1/8 of a yard of 3-4 different fabric (dependinig on how many you want to make)
scissors
fabric glue
Quick YoYo maker
Just follow the instructions on the Yo-Yo maker if you haven't made them before.  It's easy as pie and they'll turn out flawless everytime.  Any type of fabric glue will work beautifully for all your embellishments.  Just allow it to dry completely, and you'll be ready to wrap these lovely, semi-homemade gifts up and place under the tree.  It's that easy.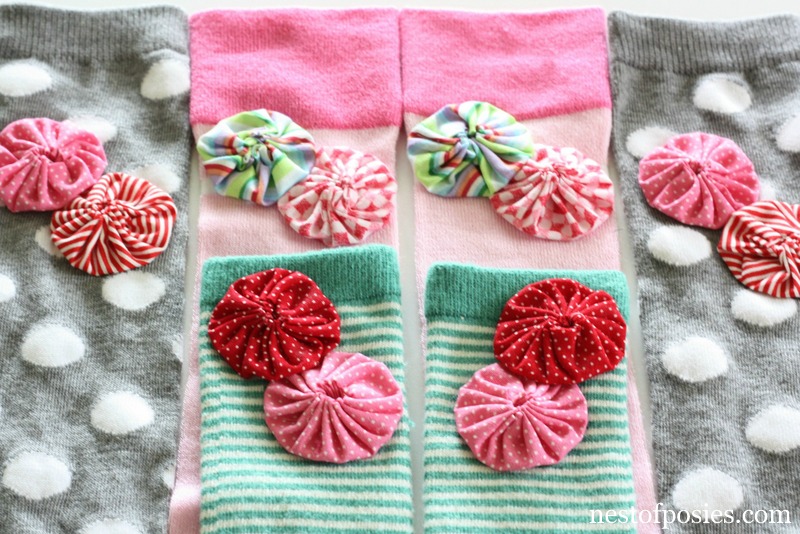 There's endless possibilities.  Nothing is off limits.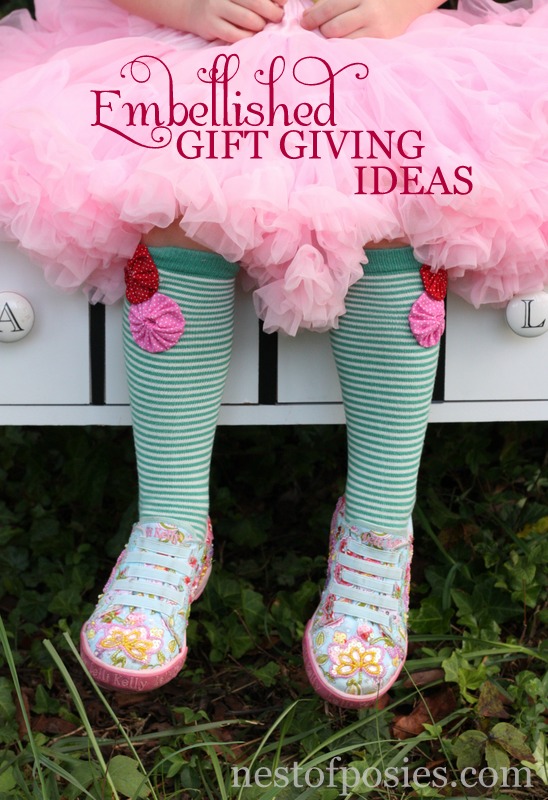 The classic Yo-Yo can add a touch of whimsy to just about anything & create a beautiful semi-homemade gift for anyone of your list!