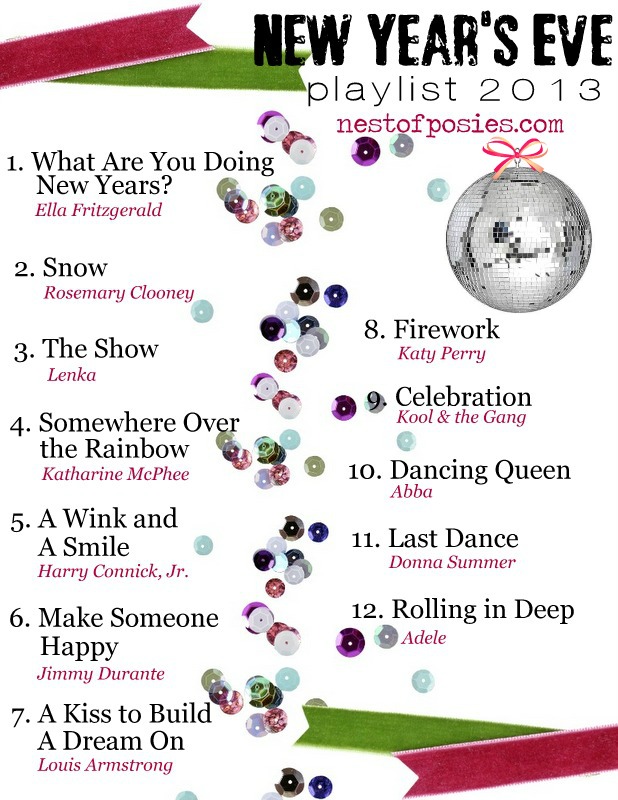 Because I love music…and I happen to love New Year's too, I thought I would create a fun New Year's Eve Playlist to play for the big ball dropping event.
Do you Spotify?  As usual, I'm late to the Spotify party to start the fun concept, but you can just log in through your personal FB account & sign up for a free account.  That's how I made this collection.  So with just a click you can like the songs on my playlist or copy the ones you do like over on your personal playlist.  Or as always you can do it on your iTunes account if you prefer.
Either way, it's a wide variety of music that I personally love.  Some slow, some fast…and some just happy tunes.
Hear the entire New Year's Eve playlist here…enjoy!