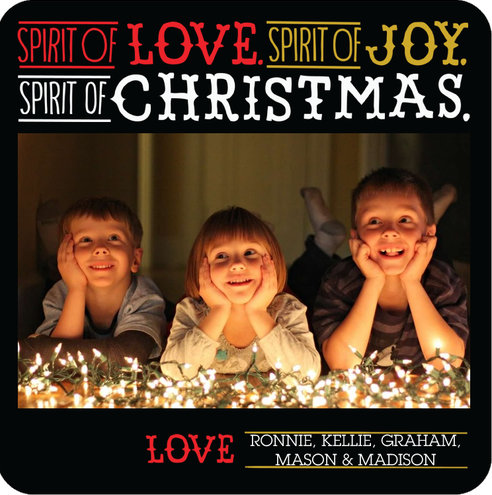 Wishing you all the joy, love & hope Christmas can bring.   This Christmas more than ever before, I will be watching these 3 & soaking in all the little & big moments & holding them tight for years to come.
I'm wide awake early this morning already counting my blessings & thinking about the birth of our Savior, thinking what it must have been like for Mary to have contractions on a donkey, and then giving birth in a stable.
I'm thinking of Christmases past & those beautiful memories I hold so dear!
Thinking about family members who are in heaven already & celebrating the King's earthly birthday with 26 new arrivals from CT.  I know in my heart they are celebrating in a grand way up there.
Thinking about family members who I'll miss today & tomorrow because miles are just too far.
Thinking of all that's left to do today, but I'm claiming that today & tomorrow will be days filled with joy & no stress.
Thinking of Christ's birth, the greatest gift of all.
Thinking of all of YOU & sending thanks for stopping by in this little corner of the world.  Commenting, sharing & encouraging me in all the ways that you do!  Thank you from the bottom of my heart.
Wishing you all a very Merry Christmas!
xoxo
Kellie