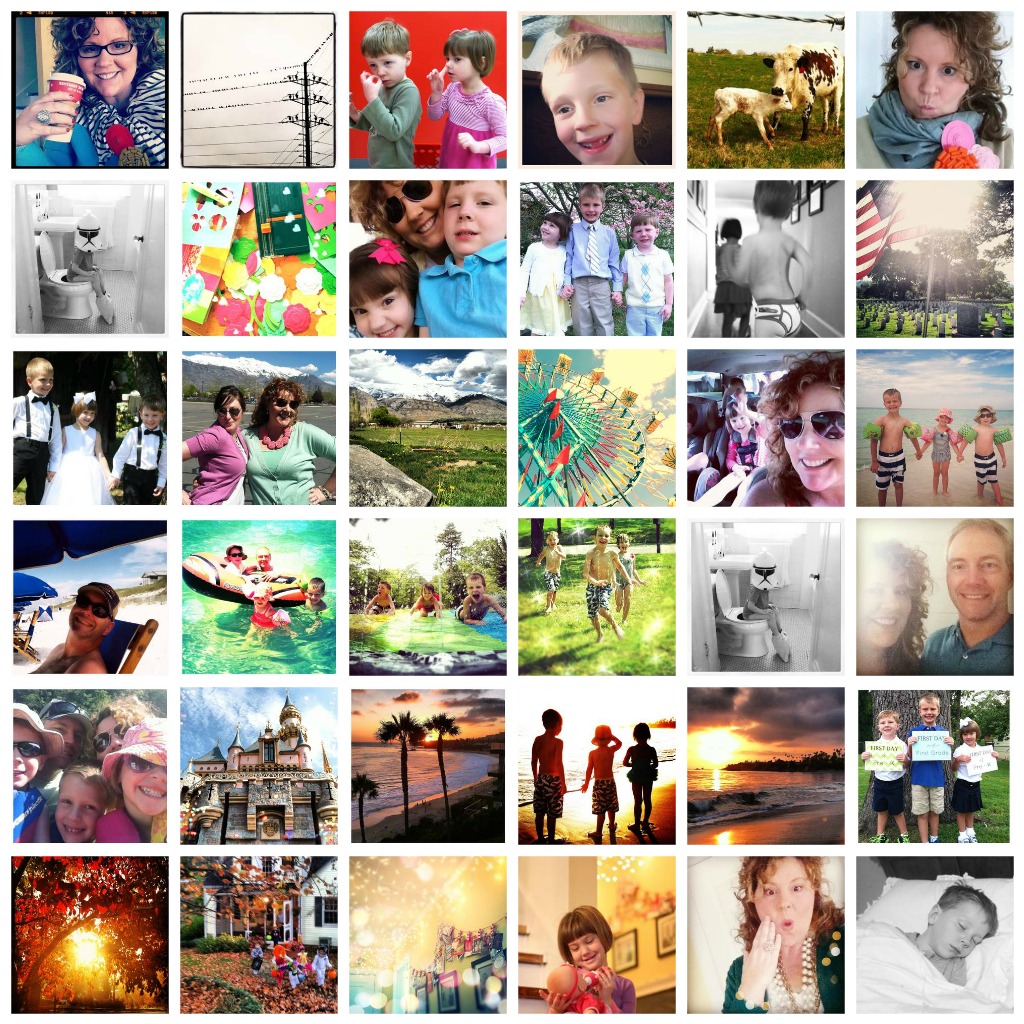 Without a doubt Instagram is one of my most favorite hang outs.  In fact, I think it's even more personal than Facebook.  It's people, mommies, daddies, friends sharing snapshots of their lives.  You can feel like you're right there in the moment when a loved one is hundreds of miles away.  And on the flip side it can connect you to people in your own town who you've never met, and allow you to become online friends, and then become real life friends.  It truly is a beautiful thing.
I say this in all honesty, because I am terrible at words, but I am so thankful for instagram for telling the stories of our lives when words fail me.  To capture the seasons of life: Potty training, losing their first tooth, Halloween, vacation, learning to swim, first day of school, Winter, Spring, Summer & Fall & all the other inbetweens.   I love it & am so thankful for it!
Do you Instagram?  If you do leave me your user name in the comments!  You can find me here on Instagram!