Next Monday, the 28th, myself and 8 other bloggers will be hosting the 2nd Annual
Valentine Week Party! Last year's week long event ended in a great party with 275 Valentine's Day projects added!
This is really HUGE my friends! You can add your Valentine's projects on any of the blogs and
be seen on ALL 9 of them! That's over 100,000 readers that will see your projects!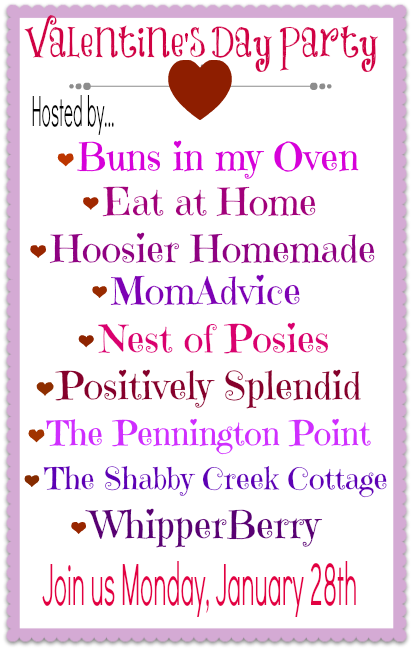 Meet your hostesses…