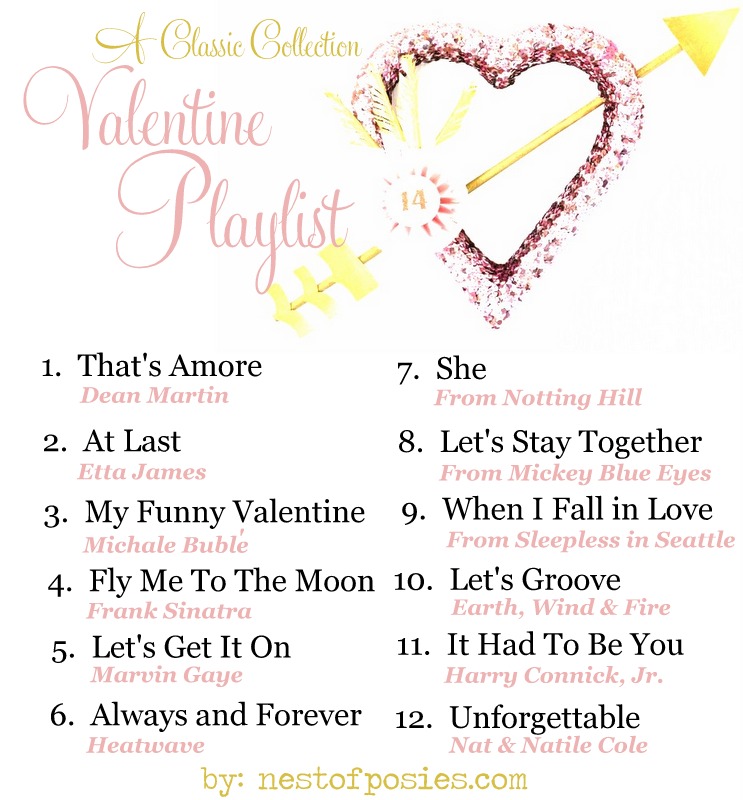 As you all know – national Love, Kiss, Hug, Smooch, Smack & _____ day is fast approaching.
I'm trying to keep this post a PG rating.  😉
I love a good playlist.
I made one for NYE & thought it would be fun to make one for Valentine's Day as well.  Most of the music is classic (older-ish?) tunes, but it's just for fun to help set a mood for who knows what the day might hold for you & you're Valentine!
Do you Spotify?  You should!  It's so easy & free to set up & listen while you browse all you're favorite sites like FB, Pinterest & of course Nest of Posies.  😉
HAPPY WEEKEND!!!  Stay warm & you have my full permission to start listening to these tunes & practice all your Valentine's day moves this weekend.  HA!
click to hear The Valentine's Day Playlist
Linking with: