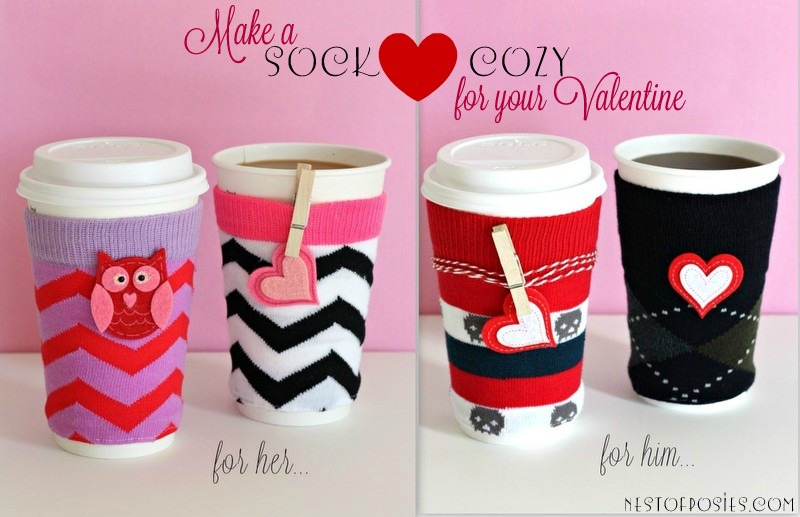 How do you like your coffee???
Cream & sugar, with a little chevron on the side?
Or perhaps you like black all the way with a touch of argyle?
Me personally, I take my coffee with room for cream & sugar with a dose of bright chevron on the side.
I can always count on caffeine & color to wake me up in the mornings.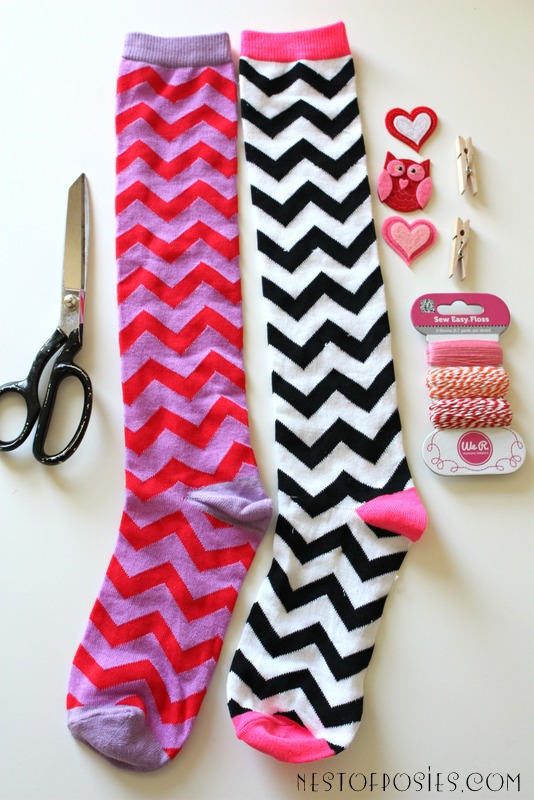 I also like to go shopping while I drink my coffee.  It was while I was shopping at that magical place called Target, that I spied these Chevron Socks. May I stop right here & profess my love for socks?  They are up there with chocolate, in my opinion.  The word divine comes to mind when I think of socks.
Anyways…grab your scissors & a pair or two of socks + some fun accessories.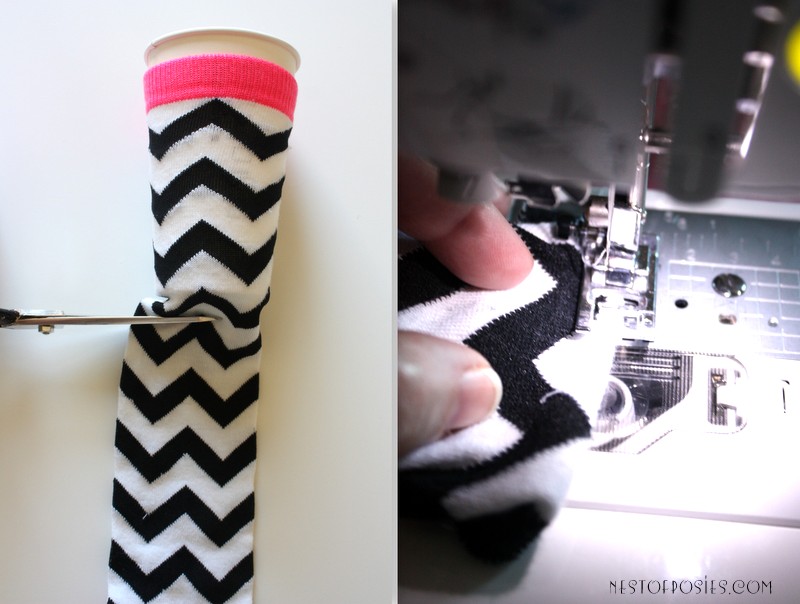 Cut the sock allowing room for a stitched hem.  Then stitched around the bottom of the sock with a sewing machine.  Yep, I swear it's *that* easy & presto ~ you.are.finished!
*If you do not have a sewing machine, you can always use bonding tape.*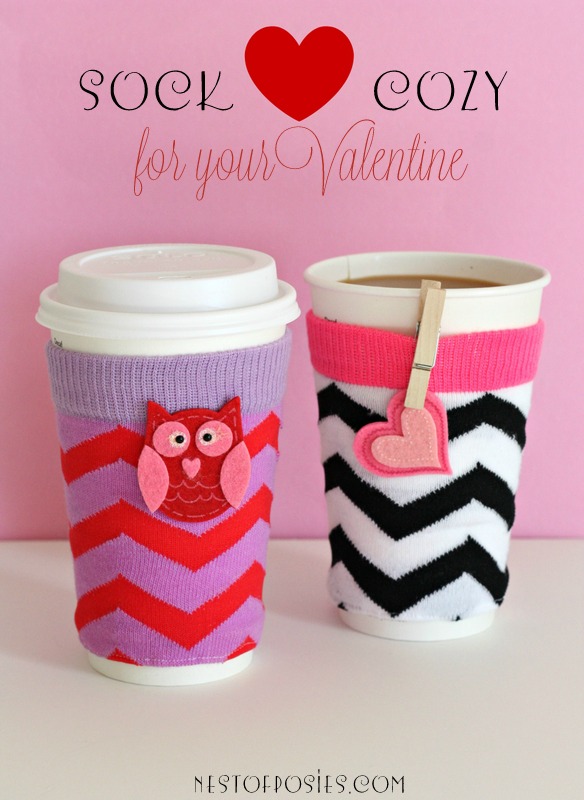 Accessorize with some fun felt stickers or nothing at all.  Either way you & your Valentine(s) will love the added pop of color & warmth to cure the Winter Blues!