You know Pinterest is a fabulous thing.
It's good for so many things when you're a blogger.  It boosts traffic, it helps you plan outfits, dream of how your house can look, give you inspiration for DIYs, but most importantly it gives you insanely delicious recipes!  So when I stumbled upon this post the other day, I thought why not add a little twist to it & add some Valentine flair to these amazing looking brownies???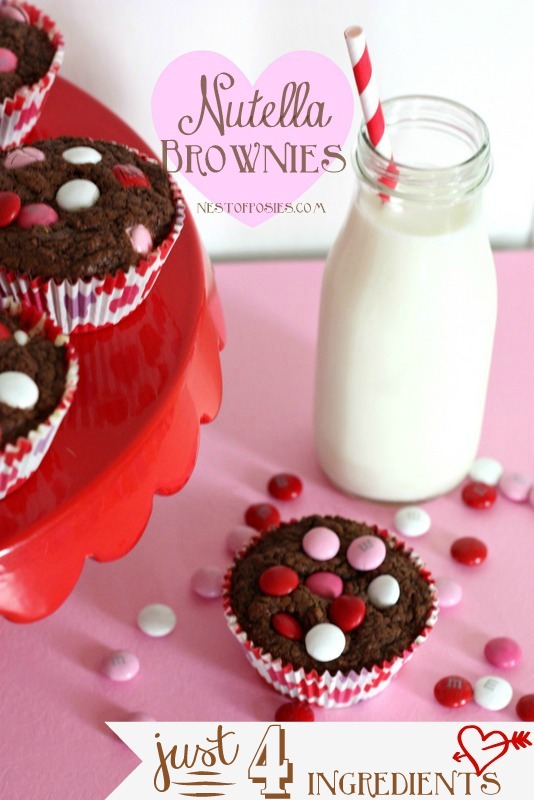 What are the 4 ingredients you ask???
10 tablespoons of all purpose flour
2 eggs
1 cup of Nutella
a handful of Valentine M&Ms
and.that.my.friends.is.it.
combine your ingredients & top with M&Ms
bake @ 350* for about 25-30 minutes
~makes about 10 brownies~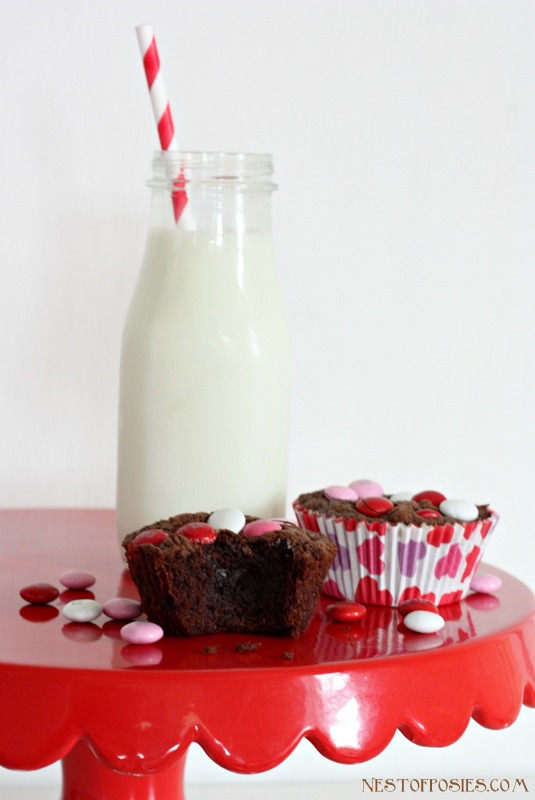 ::
I highly recommend one, right from the oven with a tall glass of cold milk.
For the love of all things holy & nutella ~ these are amazing & so very easy.
Be warned.
::
Linking with: