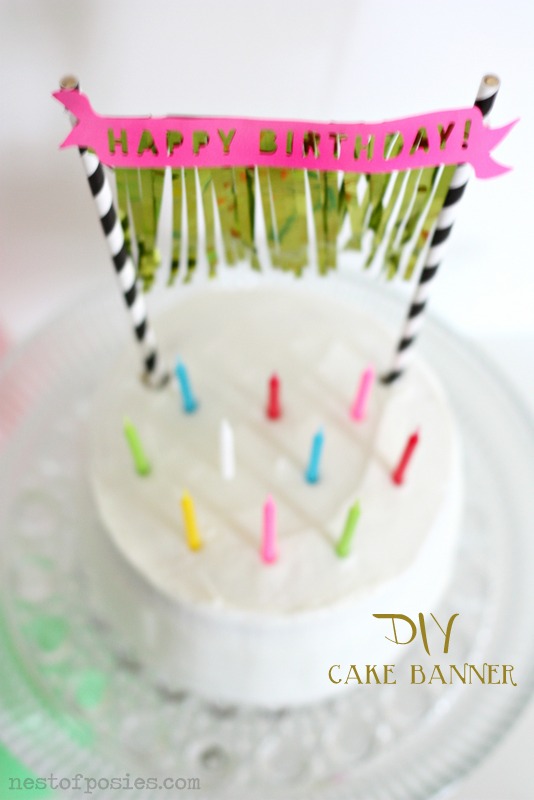 Don't you love it when a birthday involves some sparkle & a little bit of shimmy?
I sure do.
A couple of weeks ago, when I saw Kami's Valentine Cut-Out Hearts, I had an idea pop into my head for some of my personal friends' bdays that were coming up.   I asked Kami if she could make a birthday banner for a cake topper.  And of course being one of the sweetest people in blogland she did make some along with allowing me to share the file with all of you – free! 

***On a side note…Kami is a true Southern Steel Magnolia.  Even though she lives in Utah, (which I wont hold that against her ;)) she is the complete package.  Full of sass, beauty, charm & is as sweet as sweet tea on a hot Summer day.  Full of compassion, love & wit.  I adore Kami!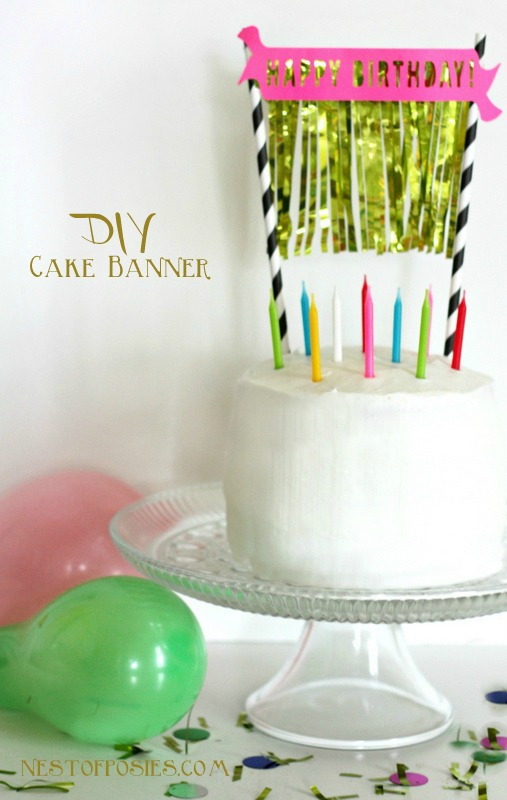 I used thin card stock for the birthday banner & mylar gold fringe is attached with some double-sided tape to the back.  It truly is the simplest banner to make. Just pick your color of paper, cut with your silhouette machine & attach the fringe.  But it's even fun without the fringe is you just want to do it by itself.  And of course you can pick your color to match any party theme!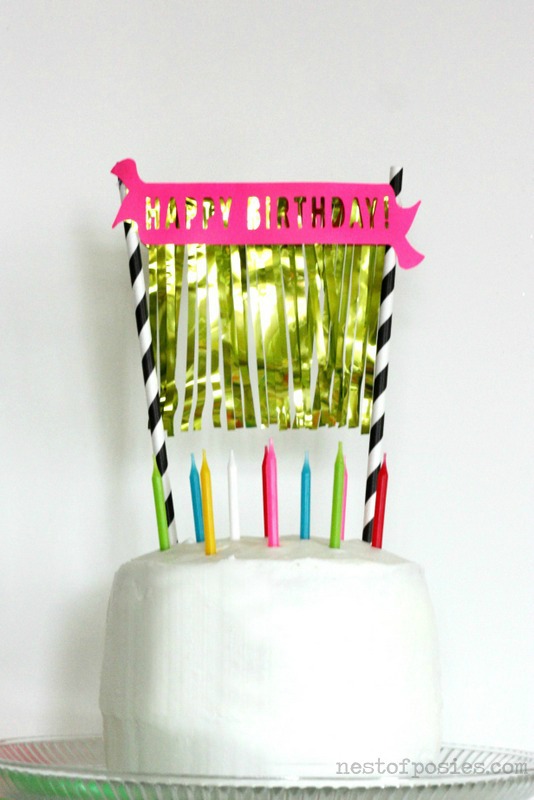 I used two skewer sticks & placed paper straws over the skewer sticks & attached the banner with hot glue.
As you can see it made for a unique & fun birthday cake topper.  Along with adding some sparkle & shimmy = my fave!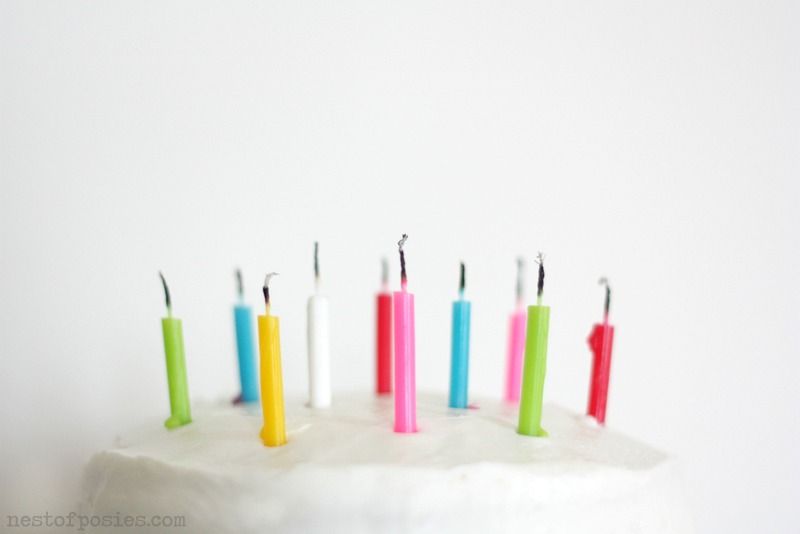 I know for me personally, I always remember the fun, handmade, quirky things or gifts that are given to me each year.  I'm hoping this very simple cake decorated with the funnest banner in town will be remembered by my friends for years to come.  (Yes, I made 2 bday cakes this past week with this banner!)
To download the cutting file click here —>  Birthday Cake Banner Cut Out
—>In case you missed it, I've also made some Chalkboard Birthday Printables!  Head on over to print some out – free!<—
Linking with: