Hello!  Can you believe Spring is finally here???  This post is part of the SPRING HOP I'm doing with 7 other bloggers.  Throughout the week our group has shared some Spring ideas & recipes.  Today, it's my turn…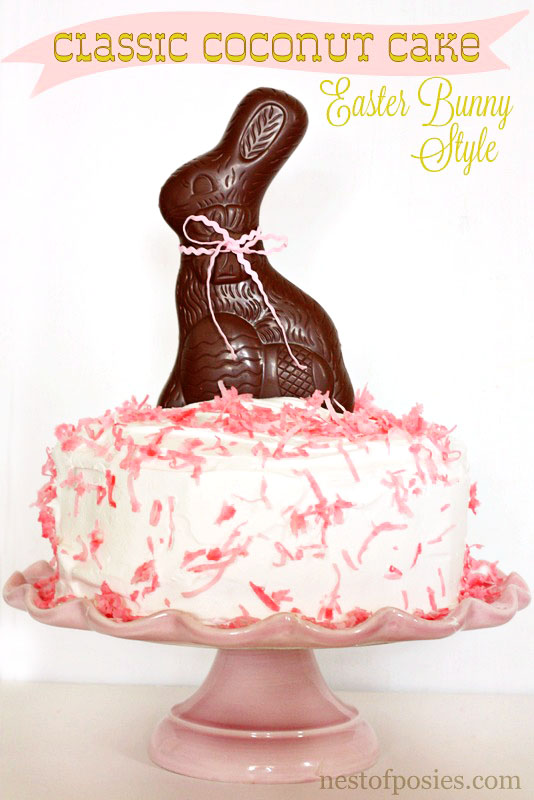 This is probably one of my most favorite cakes – ever!  I crave it.  I typically only make it twice a year,  Christmas & Easter.  It's a recipe from a  friend's Me-maw, that's Southern for Grandma & let me tell you – Me-maw knows a thing or two about a good cake!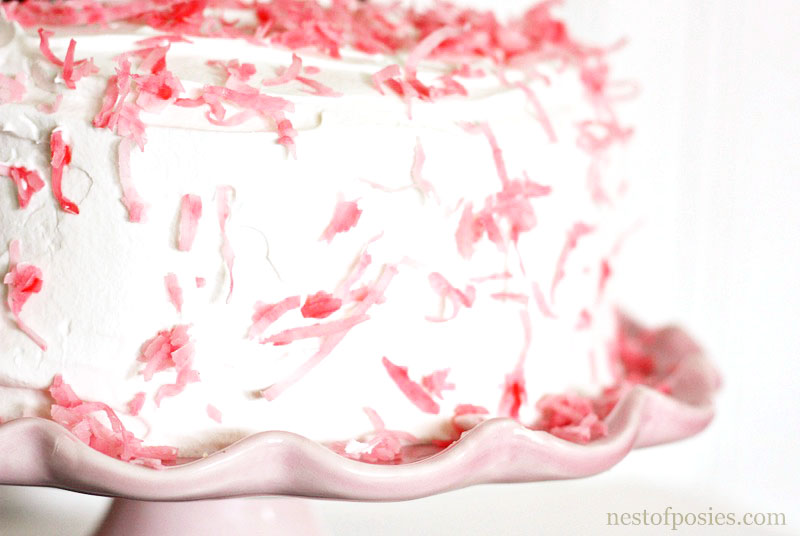 The cake is from an actual cake mix box!  But what sets this beauty apart is the yummy filling & of course the colored coconut.  You can see my "how to instructions" of coloring coconut by clicking here.  I thought PINK was perfect for Spring & Easter~!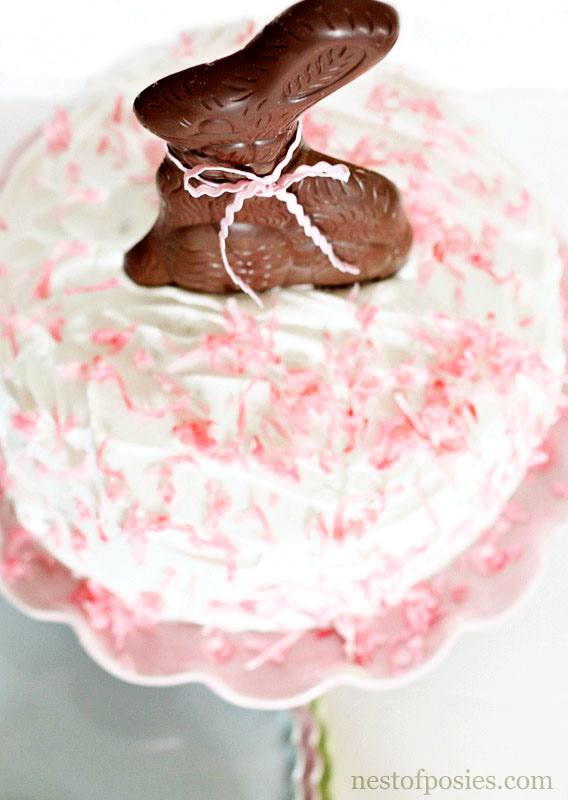 Follow the directions on the back of a yellow cake mix box.
Cool.
Split into 4 layers.
::
Filling:
2 cup of sugar
16 oz of sour cream
12 oz of frozen coconut – thawed
::
Set aside about a half cup of coconut to color for the topping
8 oz whip cream for the topping
Mix all of it together & cool in fridge for about an hour.  Once cooled take mixture & spread between cake layers.  To color coconut follow the instructions here.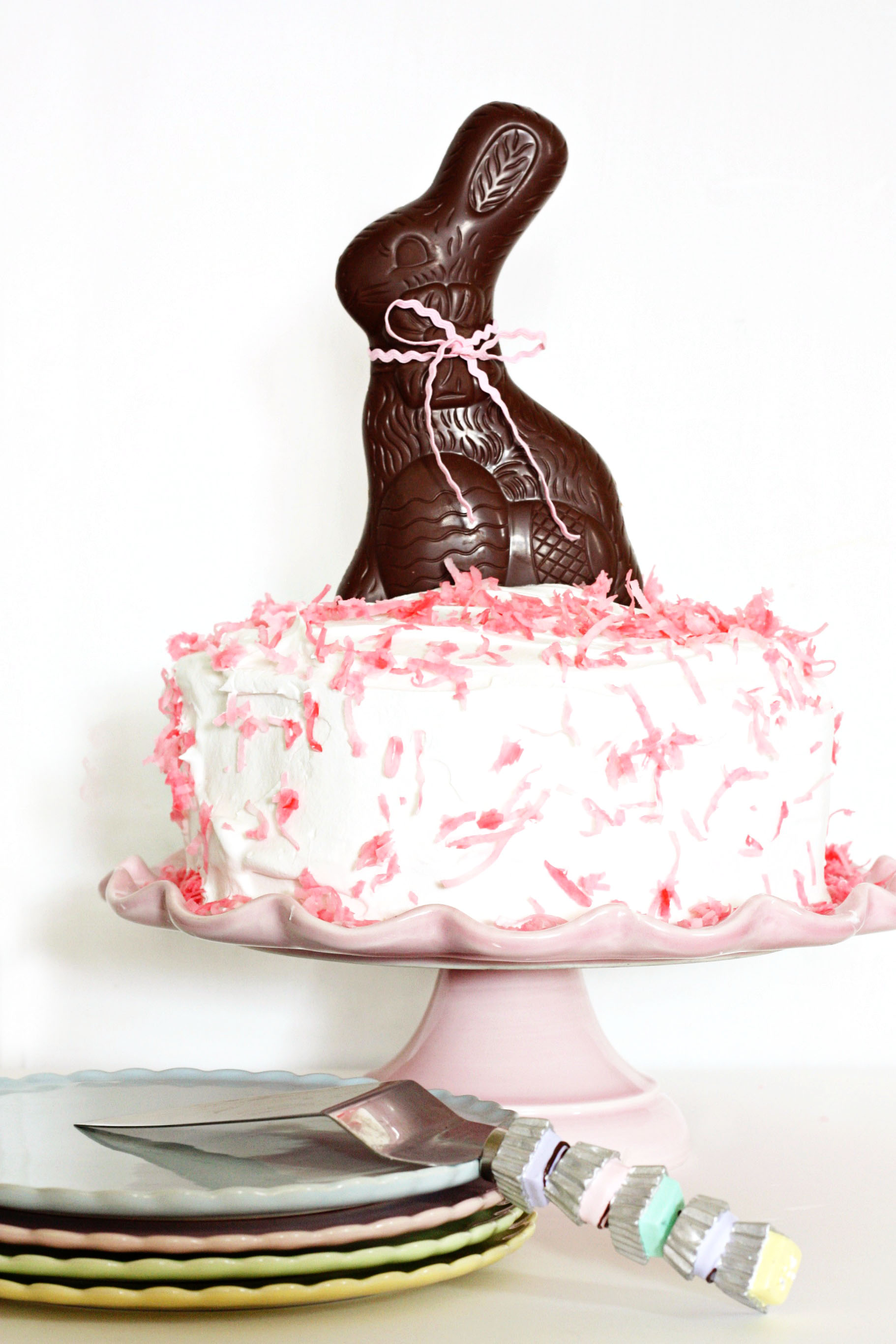 Once you have layered the filling in between the cake, cover & top with whip cream & sprinkle your coconut on top.  Place a chocolate bunny on top of the cake.  You may need some help from tooth picks to keep the chocolate bunny in place.
***You can make this cake up to 2 days ahead of any gathering or planned meal!***
The older the cake is – the better!
Although, it's extremely hard to wait 2 days…to eat a cake you just made…
Just ask Mason.
Like I mentioned above, today's post is part of a Spring series we're doing to officially kick off Spring!  And don't forget on Friday we would love to see you back here & link up to the BIG Spring link party!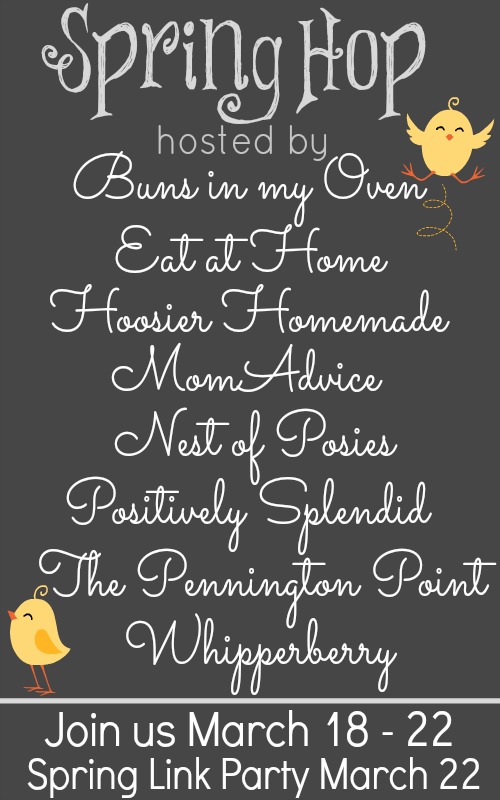 Be sure to visit all of the Spring Hop Hostesses this week!
See you on Friday!