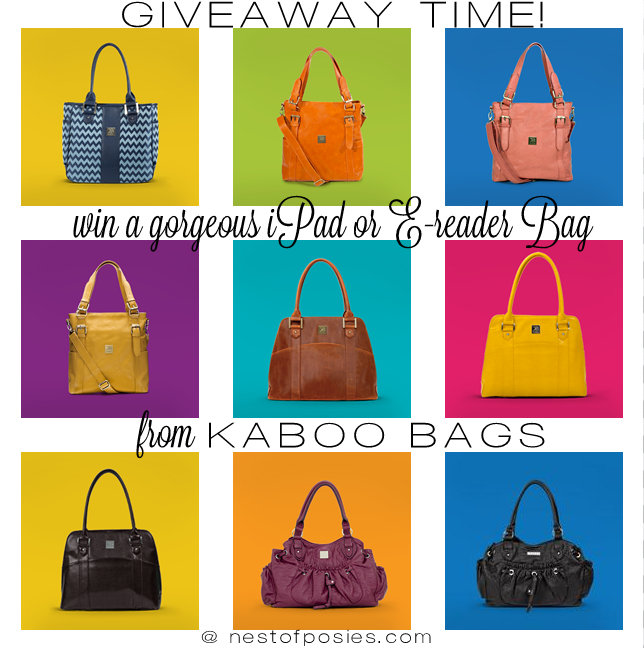 You know, if you live in the South people call their purses or bags, "pocketbooks" – I love that term.  Imagine it in a Southern drawl & it gets even better.
Well, there's a new term out it's called "eBags"…and let me tell you, if you carry an iPad, e-Reader, iPhone, or camera – the Kaboo bags are the "pocketbook" must have!!!  They are simply gorgeous & Kaboo bags is offering a "ebag" as a giveaway prize to one of you!!!
When Kaboo Bags sent me this yellow beauty below, well…it's was all I could do to contain myself.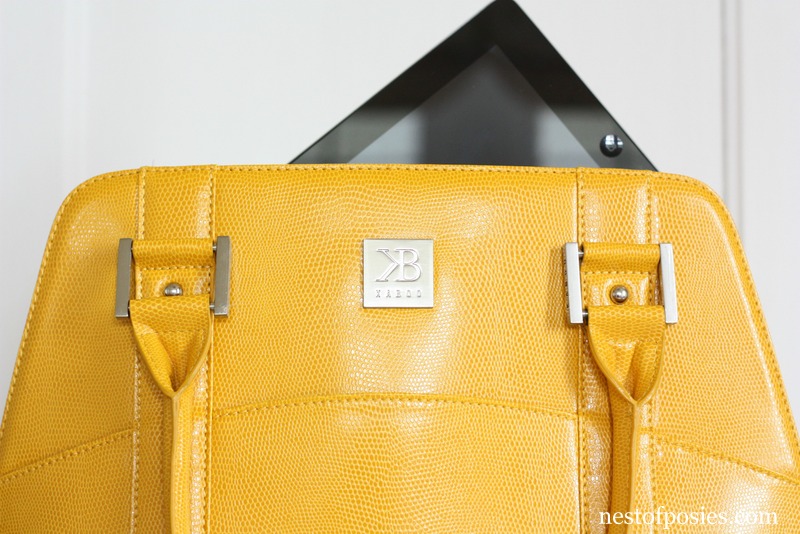 Isn't she sassy?  She's stitched in all the right places & has the perfect measurement in-between the straps & the bag to carry on my shoulder.  This bag is beautifully made.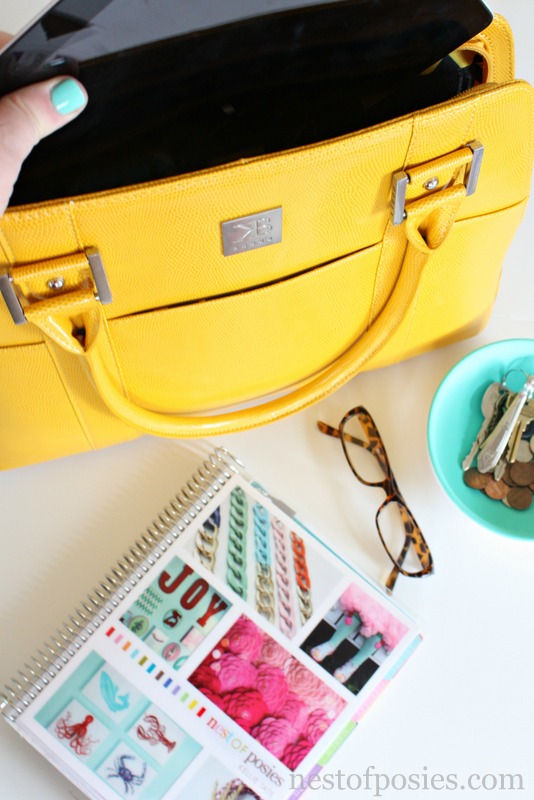 My main concerns as always for a bag is that I can carry it on my shoulder & that it can hold my basic "don't leave home without it" stuff.  My planner, my granny glasses, if I wasn't on a diet my list would also include a snack or 2, my iPhone, iPad ~ you know the basic stuff that's important.
It's the "padded tech pouch" that will make you all LOVE this bag!   iPad, iPhone, E-readers etc…you name it, this bag will hold it in its proper place & protect them.  Can we talk about the cushioned navy & yellow chevron lining???  Oh my, I love details…
Your iPad or E-reader just slips into a cushioned compartment that has a magnetized latch that goes over the compartment so your iPad or E-reader stays in place.  It's so easy to place & go.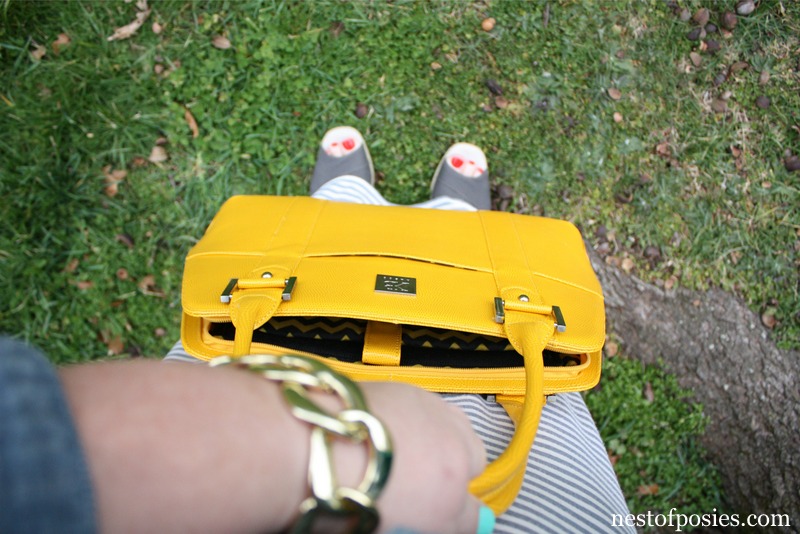 Kaboo has thought of everything.  These eBags are so sleek & stylish & come in many styles & colors for any lifestyle you may have.  If you're a casual type or have to dress up for a living – they have a "eBag" for you!
Now wouldn't you like to have an eBag pocketbook for yourself???
Well, here's your chance!  Kaboo Bags is giving one eBag away!  And guess what???  The winner gets to pick her style, color & bag of choice!!!
Just enter using the rafflecopter widget below.
Good Luck!
a Rafflecopter giveaway
***this is a sponsored post, all opinions are my own.***
top image from Kaboo:  all other pictures are my own.