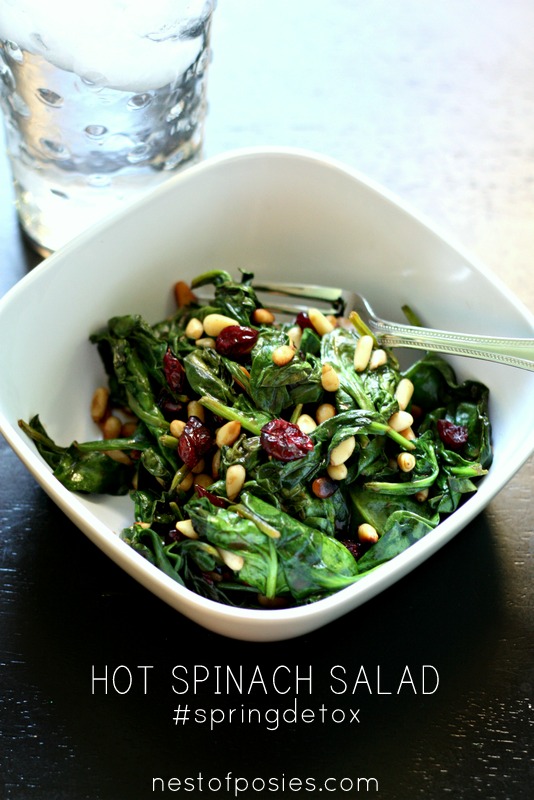 I love carbs.
I mean, l o v e them.
As my friend Kerry says when it comes to carbs, "The whiter the better."
But Spring is knocking on our door.  The anticipation for warmer weather always helps me get in the Spring diet or detox mood.  Thank goodness!  So I started dieting about a week ago & when I say dieting, I mean hard-core.  Hardly any carbs other than fruit.
So, even though this recipe has been around for ages & there are several versions out there, I thought I would share what I've been eating here & there throughout the next month.
The beauty of this oldie but goodie salad is that it's everything in one dish…your protein (pine nuts), your greens, & a fruit (dried cranberries.)
I wont give exact measurements – because you can alter this to your family and/or a single serving.
But I do use a lot of Spinach for this salad & I do mean a lot.
Here's what I use for 2 side servings for my husband & I:
one large bag of spinach
handful of pine nuts – sometimes even more
handful of dried low sugar cranberries – I used the Ocean Spray low sugar cranberries
1/3-1/2 cup of Honey balsamic Vinaigrette  – such as Ken's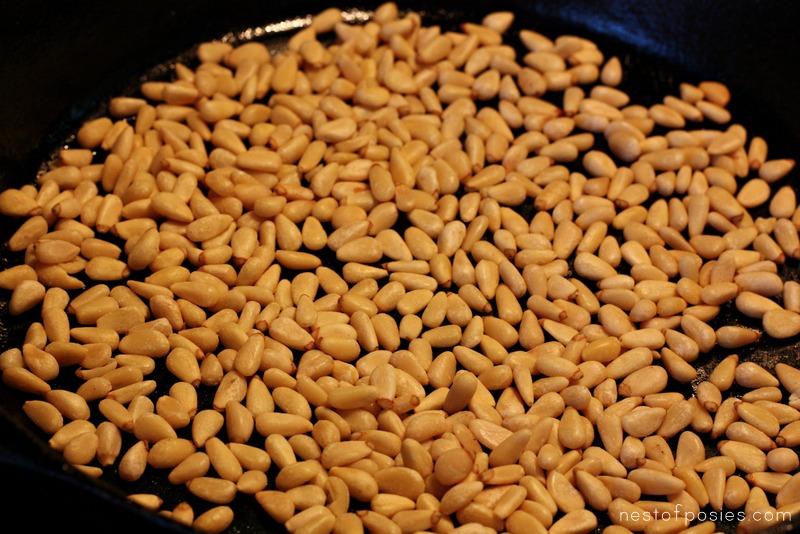 Grab a cast iron skillet, because this salad will taste 10 times better when you make in a cast iron skillet.  Trust me.  In a seasoned skillet roast your pin nuts under low to medium heat.  Flipping them over on & off for about 8 minutes.  There's something about roasting nuts in a cast iron that brings out a smokey & intense flavor.  So good.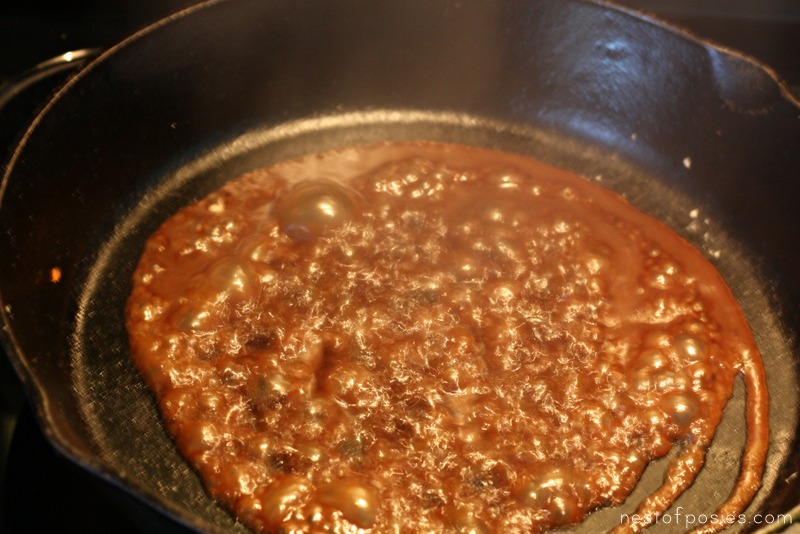 Once your pine nuts have roasted, remove & set aside for later.  Then add a 1/3 – 1/2 cup of balsamic (Honey) Vinaigrette to your skillet.  It will bubble up & start to smell amazing!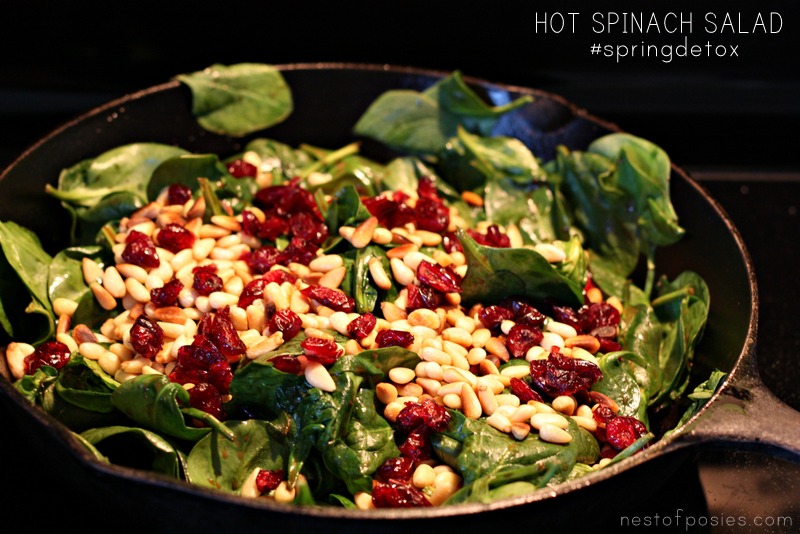 Immediately add your Spinach, handful of dried cranberries & your pine nuts on top of the bubbling balsamic dressing & mix around with tongs.   Simmer together for about 3-5 minutes while your spinach cooks down.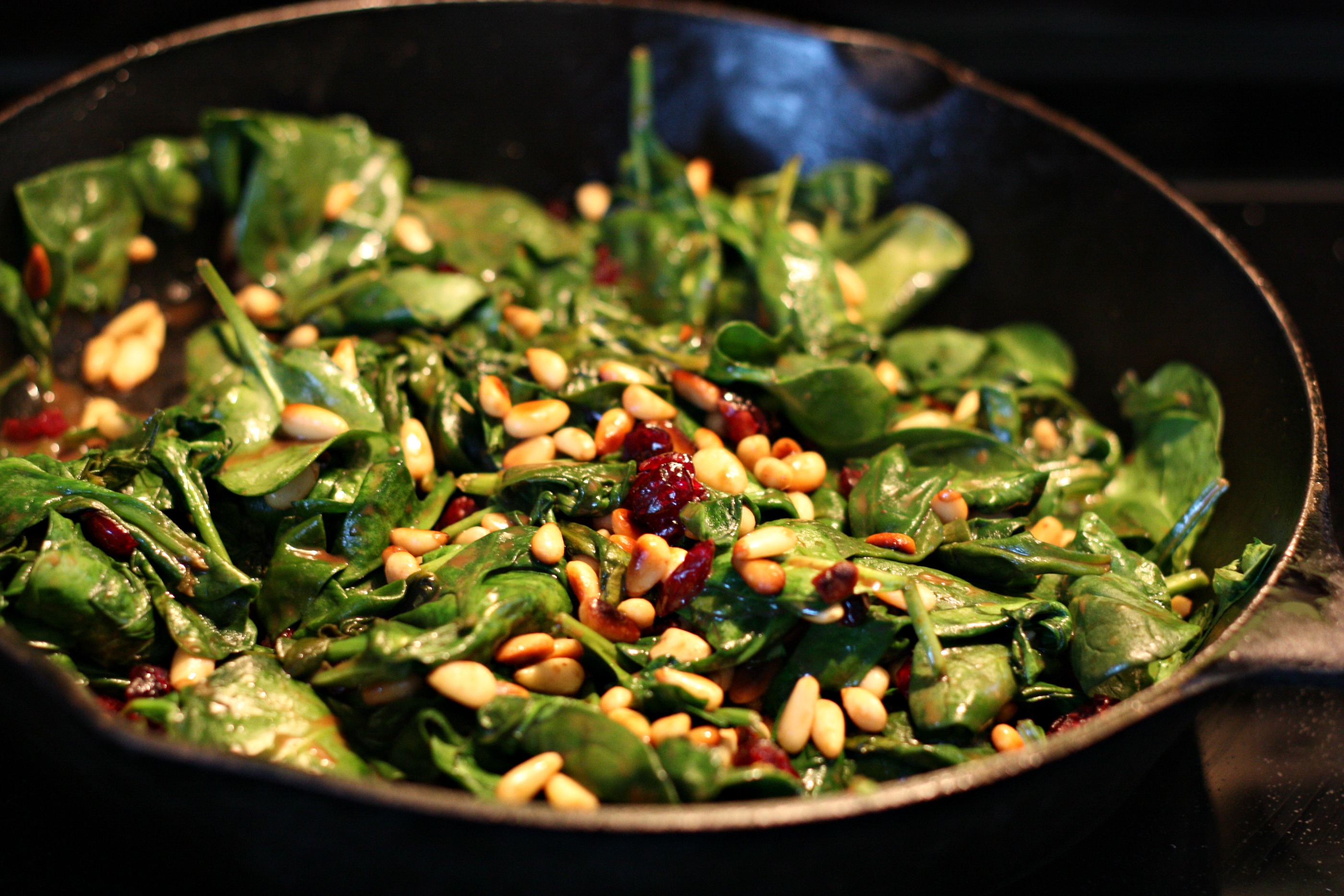 Serve hot.  I typically eat an orange with this.  The flavor of the orange & the salad seem to go perfectly together.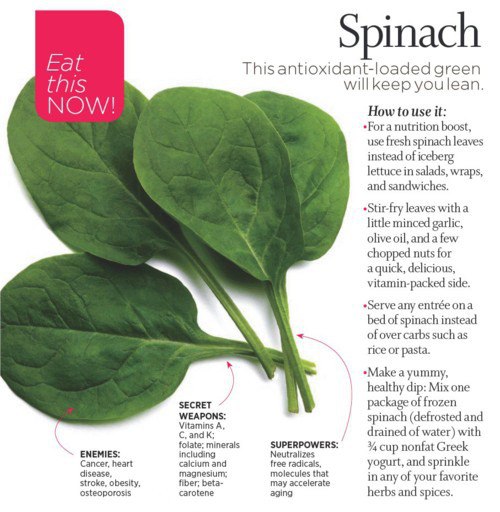 I have had this image in my archives for a while now.  Does anyone know the source?  Anyways, I thought it was a great reference of the power of spinach & what it can do.
So what about you…what's your go to recipes when you're on a diet or doing a detox?  I would love to hear them!!!