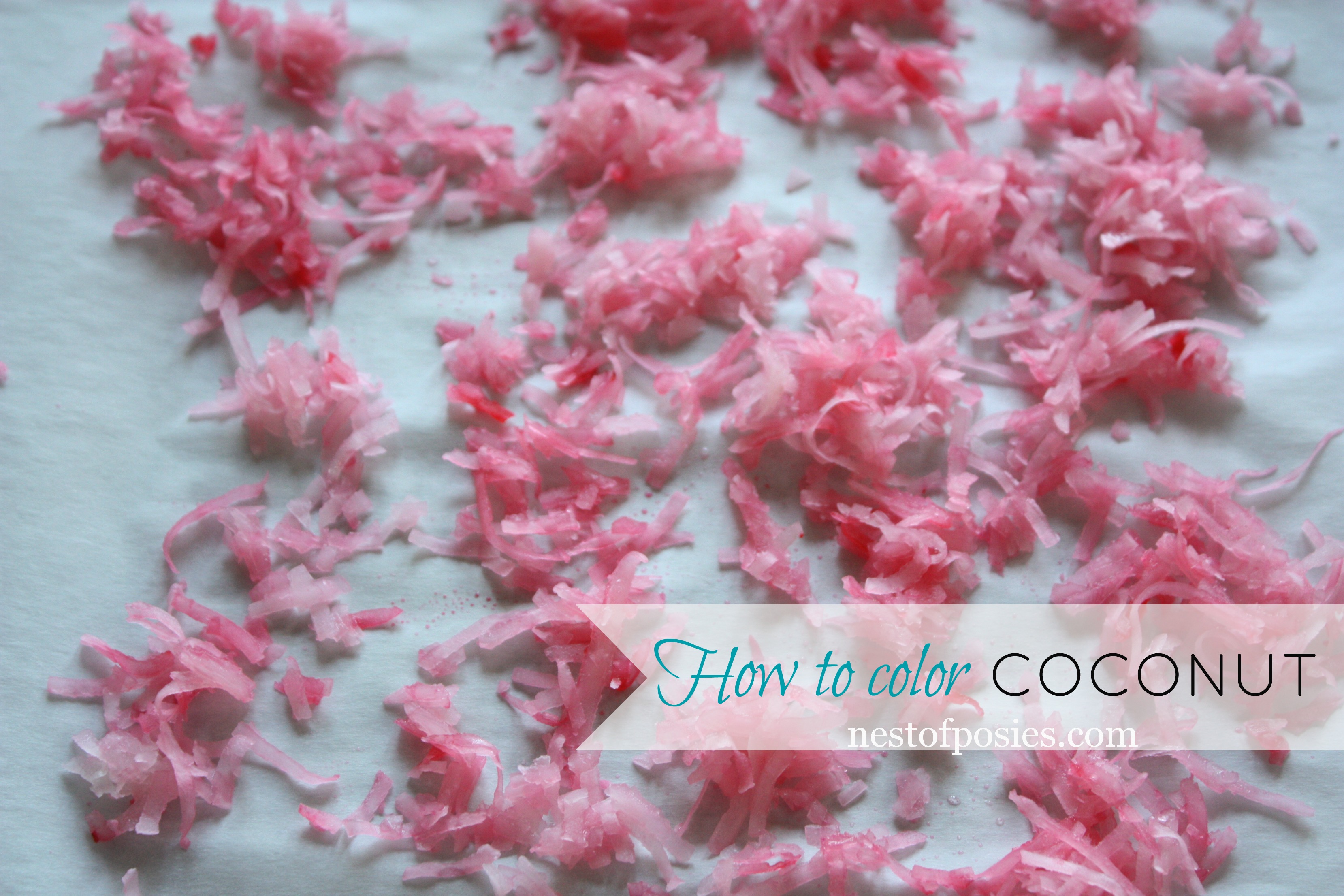 I LOVE Coconut!  It's one of my favorite flavors!
Here's how I color my coconut, because sometimes you want a touch of color to add to your recipe, dessert or???  It's about the little things…that make a presentation on a dish unique!
Take 1 cup of thawed coconut
1-2 drops of desired food coloring
1 teaspoon of water.
Mix your water & coloring up in a small bowl or cup.  Add your coconut to a zip lock bag & pour your water/food coloring mixture in the bag & blend/squish together until it's the desired color.
***Now typically your coconut will be moist, so if you are going to use this as a topping on a cake or cupcake & want to dry it out a little, I spread the coconut on a baking sheet with parchment paper & place it in a warm oven.  By warm, I mean the heat leftover from baking a cake or cupcake.  If you need to turn on the oven, I would say around 250* for about 10-15 minutes.  That should dry it out enough to wear the dye from the food coloring wont interfere with the frosting on your cake, cupcake or cookie.***