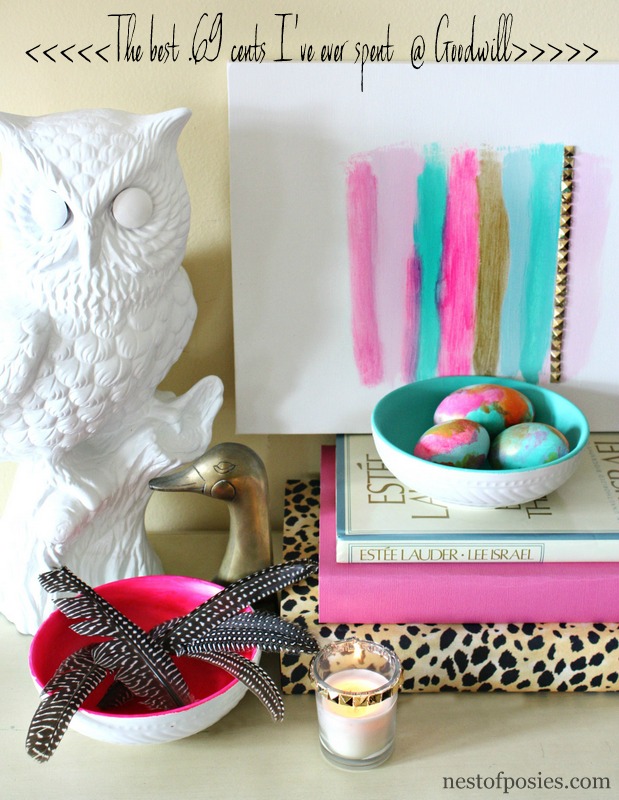 I need to sign a contract to myself to promise to shop at thrift stores more often.
I really don't know why I don't visit them regularly.
It's rather dumb of me, to be honest.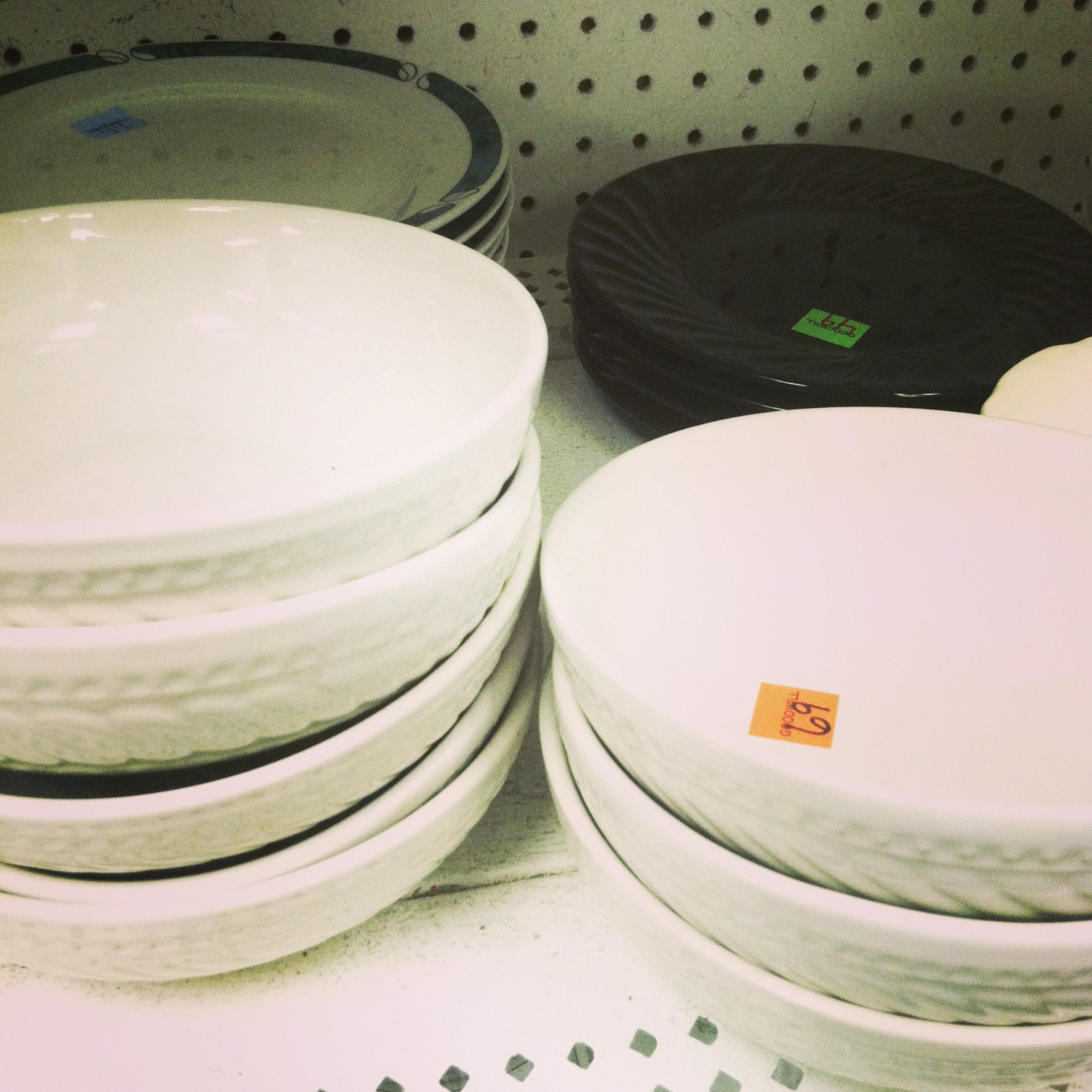 About a month or so ago, I sent out this picture on Instagram.  (That's where I hang out more often than anyplace.)
Anyways…
I heard the #DIY angels singing the Hallelujah chorus when I spotted these shallow bowls at our local Goodwill store.  You know that section of mismatched plates, bowls, glasses & the such.  Well, these beauties happened to be white, shallow & perfect for a upcycle to become nesting bowls.  And most importantly they were .69 cents with a 50% off sale going on!  "Hallelujah – Hallelujah," sang the chorus.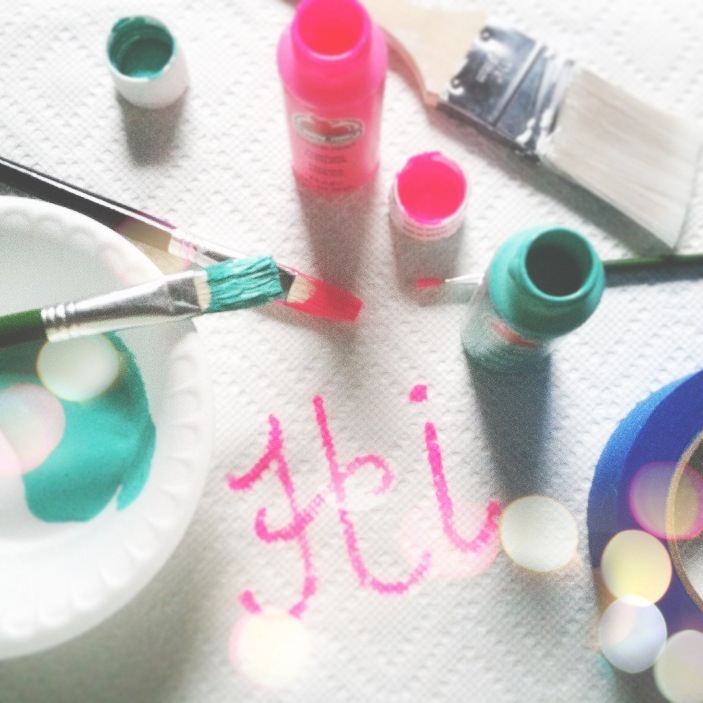 Then the next weekend on Instagram (see, I told you I'm on Instagram a lot) I had the idea to paint inside the bowls.  I had seen Holly from Decor8 paint her bowls last year, so I thought I would give it a try.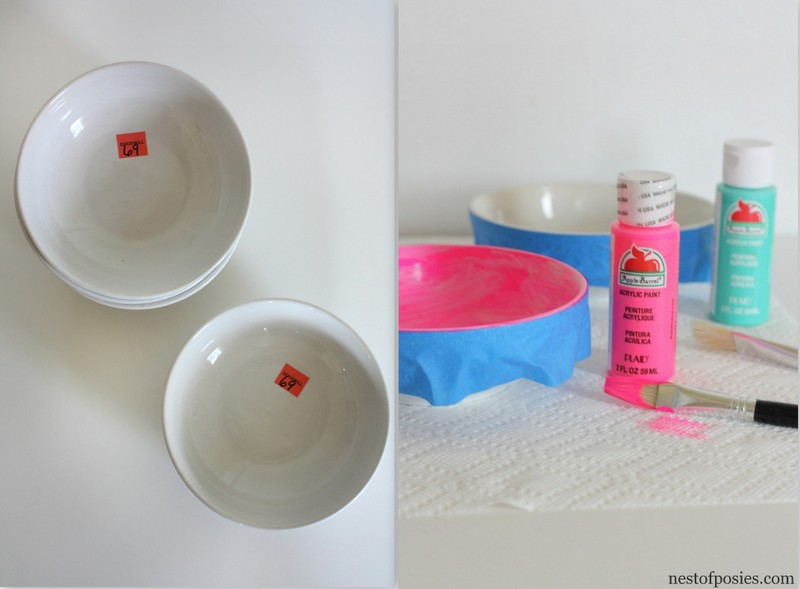 I wanted to go bold & bright for Spring, and do something I've never tried before.  So I just picked a neon pink & a bright turquoise blue.  I gave the bowls 2 coats, allowing a day of drying time in between the coats.  I loved how they turned out!  The colors gave me instant bright sunshine.  But I soon realized I had a challenge in trying to incorporate the bowls into my home decor.  Because our home decor colors are boring brown, gold & taupe (hoping one day down the road to change our color theme.)  But with some careful thought, I think I was able to incorporate them into our home's decor!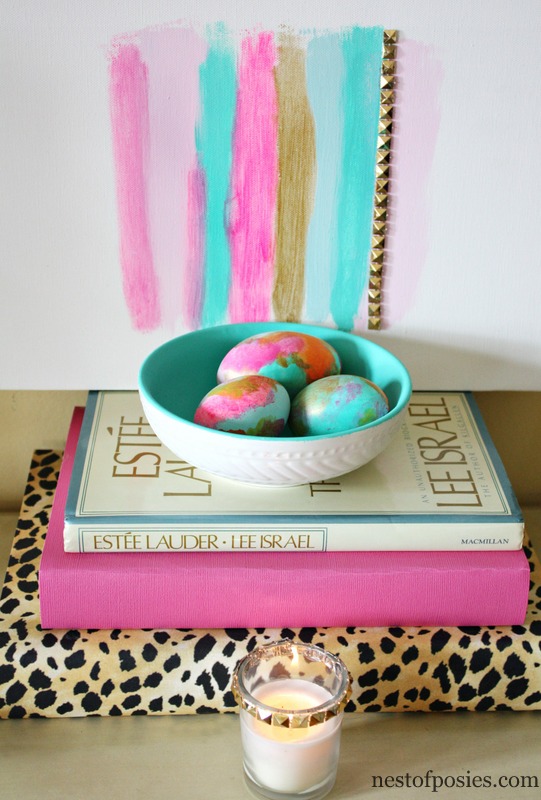 It really is amazing what you can do when you shop around your house for a new decorating vignette.   Like the bottom two books, are covered in scrap paper to blend in with the bowls & the painting.  That painted owl, is a eBay score from last year & the brass duck heads…they're a design risk all they're own, being that they're from the 80's.  LOL ~ but I think the ducks work with the Watercolor Easter Eggs Graham painted.  Or at least I'd like to think they have a Spring theme to them.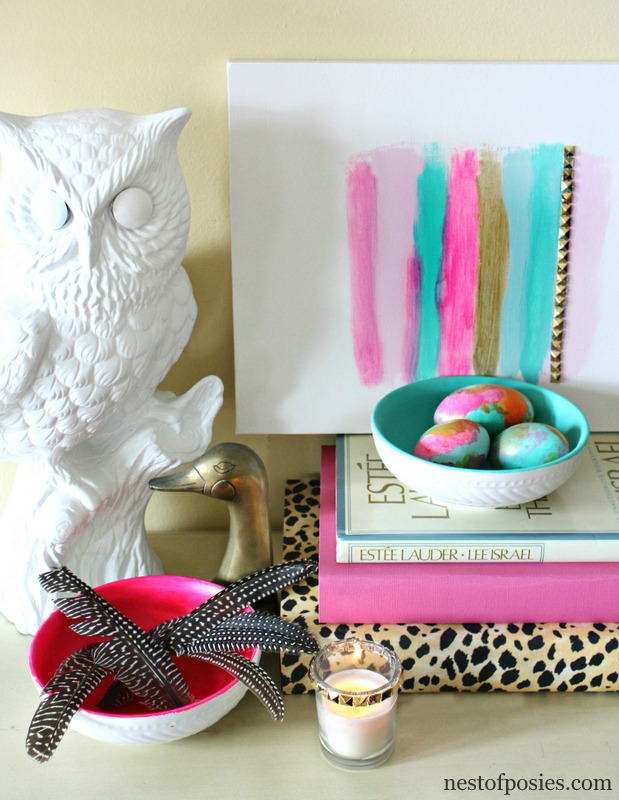 I might be stretching it a bit with the ducks tho.  But hello, Duck Dynasty – so I definitely think I'm trendy in my interior design.  😉
So what's your best score at a thrift store?
Linking with: