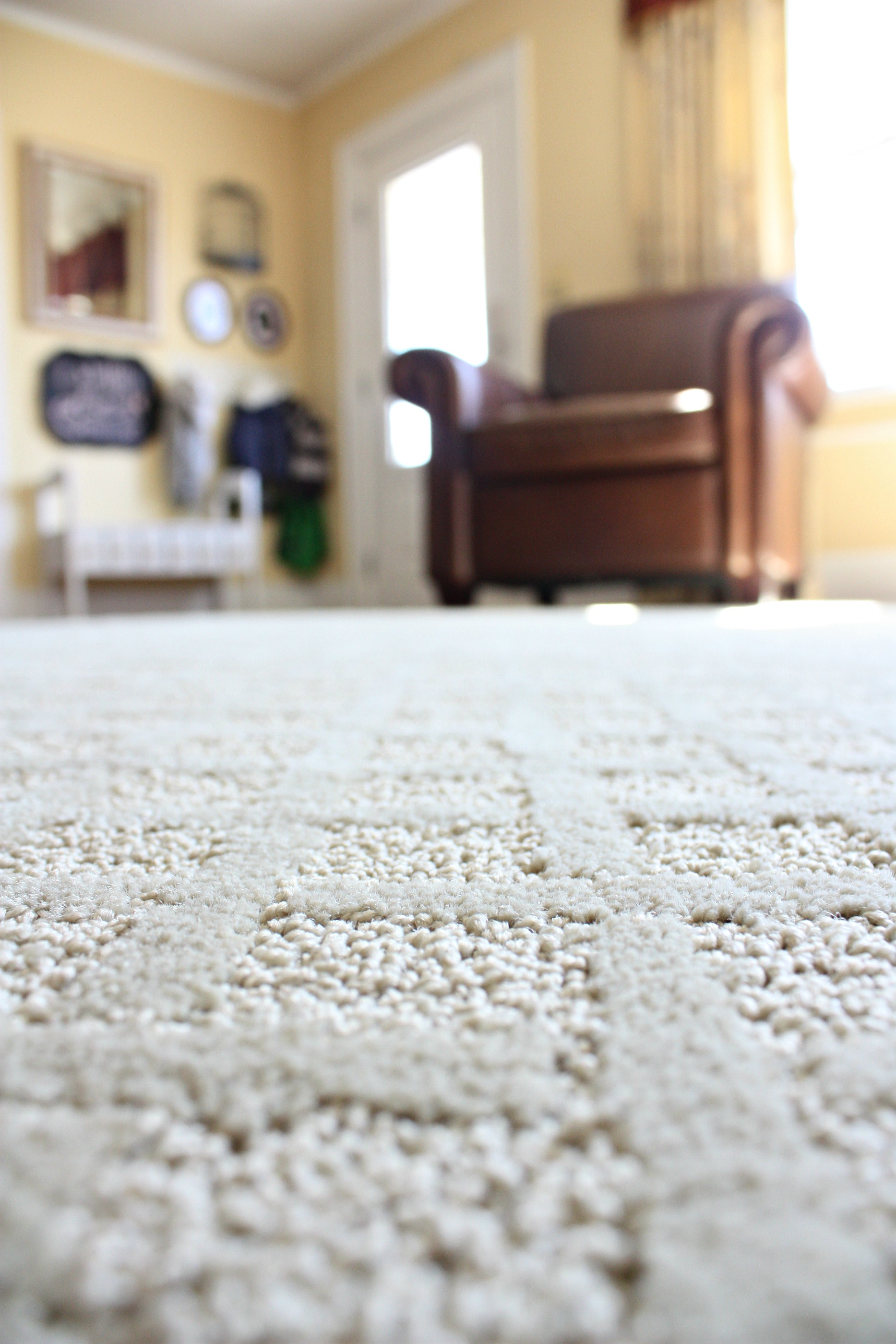 Outside of the kitchen this area right in here is the place where it all "happens" in our house.  It's a warm & cozy room, and I do believe it will be the starting point of all the stories my kids will tell about their childhood, later down the road.
I mean, you name it – it happens here, homework, cartwheels, back flips, toe clippings (gross, but true) snacks, TV watching & weekend wrestling matches.   We live in a small Sears catalog home, that has hardwood floors throughout the entire house.   So when Mohawk Flooring contacted me about trying out their SmartStrand rugs, it was a no brainer to say "sure!"  And what's even better is that you could win a 6×9 SmartStrand Rug by going to the contest page to enter for yourself!

The SmartStrand rugs from Mohawk has permanent stain and soil resistance that will never wear off. – Wait!  What?
You mean to tell me the kool-aid & those crumbs from the chocolate chip cookies & those dirty socks wont permanently stain the carpet?  Nope they wont!  In fact when Mohawk sent me this rug to test out, they encourage me to spill something on it, to test it out.  All you need is a little soap & water & the stains will be gone.
Really???  I mean we're pretty hard on the floors around here with our dirty feet, our dog & this girl down below.  This is all she does nowadays.  I'll look across the room & all I see is hands & feet flying up in the air.  It's a constant cartwheel after she comes home from school.
We even have battles & great wars on our floors.  The battle of Skylanders & not to do homework seems to be the most recurring battle.
But the nice thing is now I wont have to battle the stains with the SmartStrand rug!  The carpet is rated #1 in customer satisfaction & the consumer reviews back that claim up too!  It's one MAJOR thing off my list of  "don'ts" now.  You know, like don't wear your shoes on the rug, don't spill, don't wipe your boogers on the rug.  Well, maybe that last one might still be a "don't."  😉
As for animals…well you wont believe what they did to test out the SmartStrand carpet!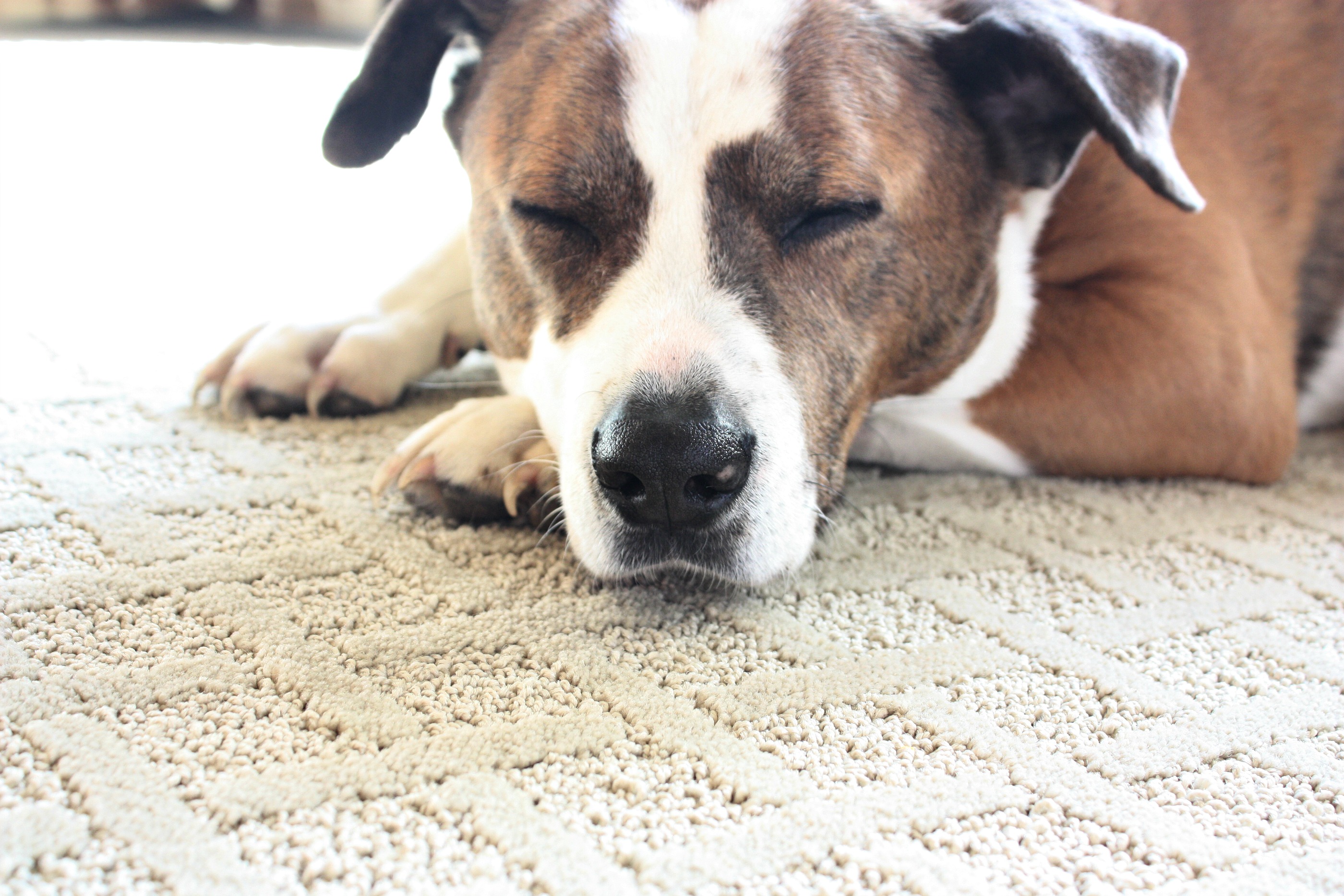 They brought in an elephant from the zoo & he did some walking on some carpet.
And then they had the bright & oh so gross idea to have six elephants live on the carpet for 2 weeks.  Well, I'm sure you can imagine…but just in case you want to watch this video – it's is gross & amazing all at the same time.
The carpet came clean after 2 weeks of pure yuck.  Let's just say the SmartStrand carpet is very durable!
So now I can welcome the soccer team & gymnastics team with open arms while they're wearing their dirty smelling shoes & I wont have to worry about the stains & all the spills. Mohawk flooring gets high fives all around for coming up with the SmartStrand carpet!
Now remember, for a chance to win the 6×9 rug go to the contest page to enter! 
::
::
Many thanks to Mohawk flooring for providing us with a fantastic rug & sponsoring this post.