*you'll need to mute the commercial ad & unmute the video in order to hear her cheer*
Slowly but surely we've started updating a few things around our home.  Sometimes things happen so slowly in our house, we have to stop & say a cheer when home improvements happen. 😉
We recently received the Smartstrand rug from Mohawk to review & we honestly love it.  It is now the "stage" of all things, silly, playful, dramatic & the everyday.  I love it because it is soil & stain resistant, the kids & dog love it because it is soft & "cushioney" on their feet.  The good news is you can enter to win one too!  Just click here to be taken to the giveaway page.
In addition to the rug we added this: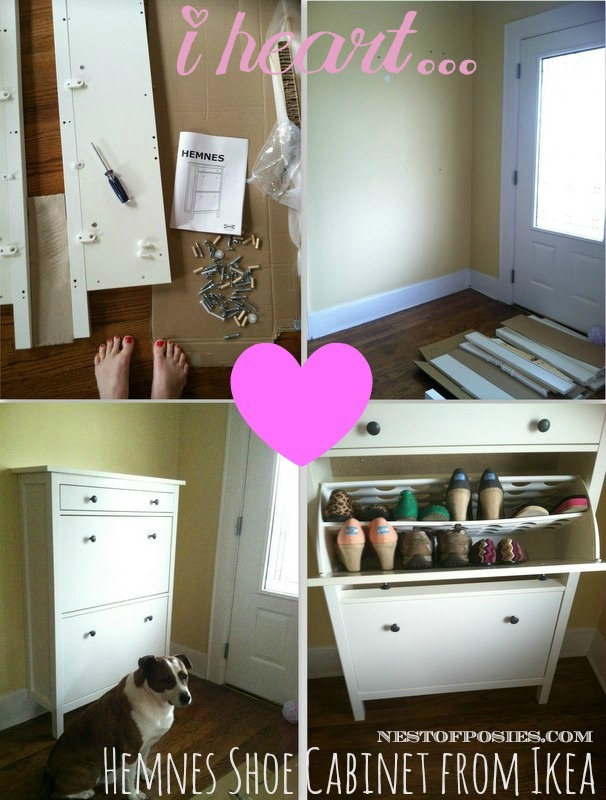 We purchased the Ikea shoe cabinet back in January & we (I should clarify, my husband) finally got it put together 2 weekends ago.  (You can see it in the background of the video above)  It was a pistol to put together, I should probably add that as well, but I can say I positively LOVE it!  It can hold 14-16??? pairs of shoes.  I shared some of these pictures on instagram & for the record, I wear a size 10 shoe & in the top drawer there's 7 of my big sized shoes & room for one more pair of flops!  It probably could hold 20-22 pairs of kids shoes, if you wanted it for them.  It is perfect for us, living in almost a 100-year-old house that barely has any closet space to speak of.   So to say, I'm in love is an understatement.  Because we were surrounded by shoes & I was losing the battle.
I am hoping this summer I can paint our walls.  Yes, I've started my bucket list for Summer.  Have you?
If we can tackle some more organizational projects & get the painting done, I will be one happy homemaker!
Wishing you all a lovely weekend!
~ Don't forget to enter the giveaway page for the Smartstrand Mohawk Rug!  It's ending soon! ~
*We received a Smartstrand Rug to review from Mohawk.  This post & rug are sponsored by Mohawk.  All opinions are my own, along with my kids & dog.*