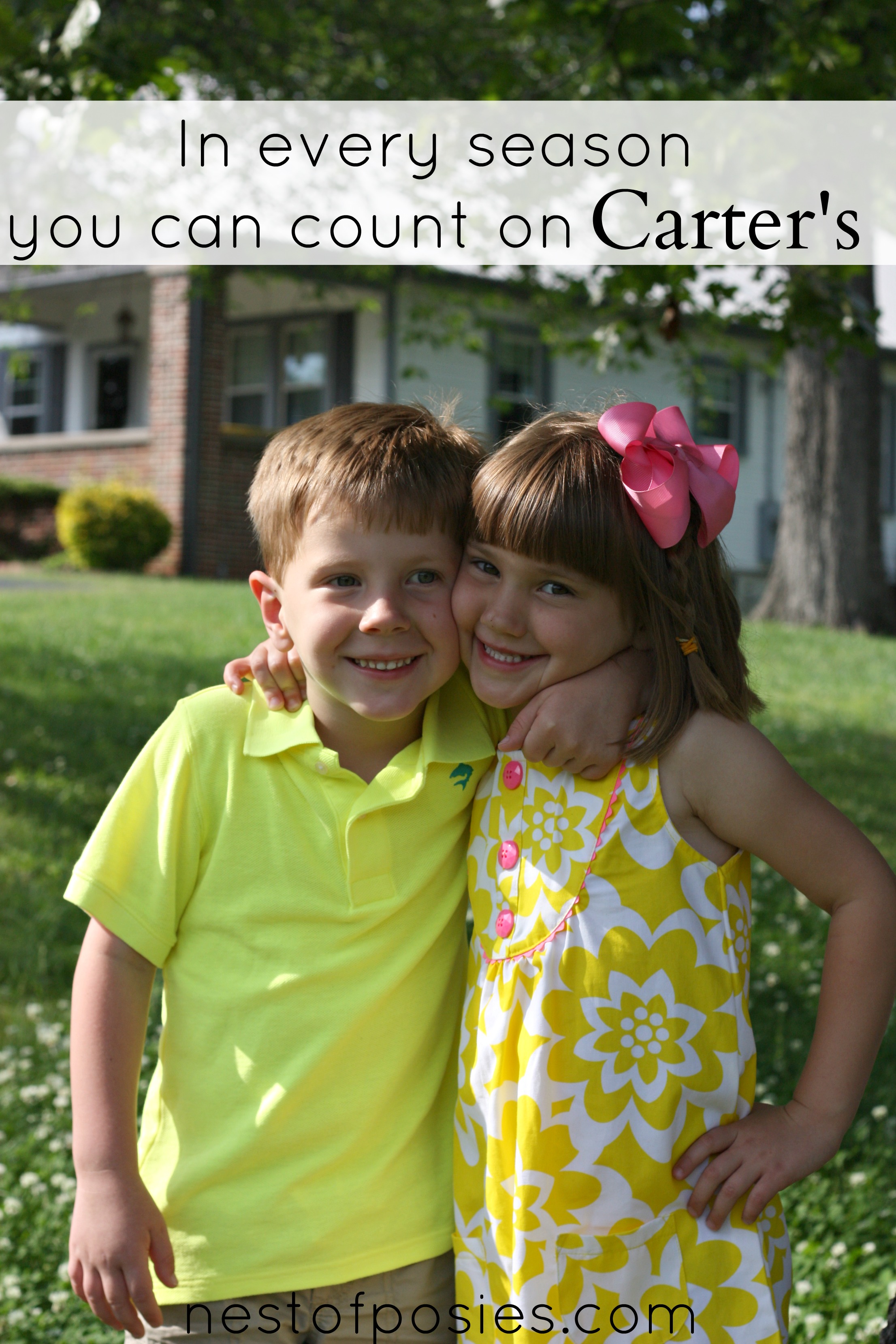 A post where I get to tell you about my love for Carter's and my kids (maybe not in that order ;)) ~  sponsored by Carter's.
There's no doubt, being a mother is hard work.  You have your good days & your bad days.  There's days when the wild antics of 3 kids can roll off my back like a bouncing ball, and then there are days when they drive me nuts.  The thing about being a Mom and having kids, even if you mess up, you get to start fresh the next day!  Your kids will always be your number one fans.  You can mess up, you can forget important things, you can send them to school with their socks turned inside out because you failed to wash more…and they'll forgive you.  They are yours & I am theirs.  Forever.
You're in their hearts & in their thoughts.  You are their caregiver & their comforter.  There's no other job like it.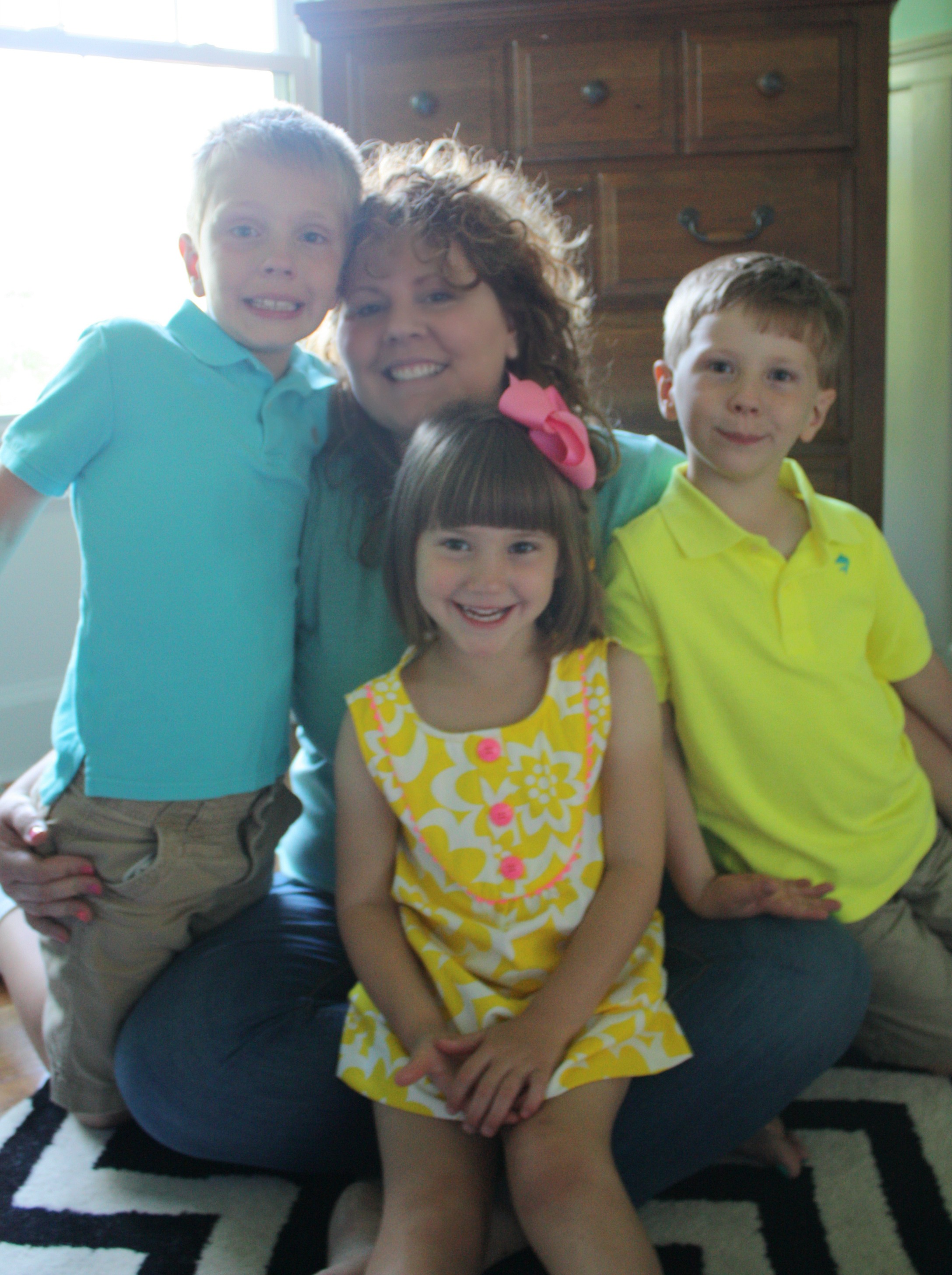 Carter's knows & respects the work Moms have to do, they feel Moms should be celebrated EVERY day.  In celebration of Moms everywhere, Carter's is hosting 100,000 Ways to Celebrate Moms  Sweepstakes.
Here's how YOU can enter:
Tell Carter's why you love being a Mom and share a photo of you with your little (or big) ones for a chance to win!
To enter the Sweepstakes >>> go here!
 "Like" Carter's on Facebook then enter for your chance to win $100,000, plus outfit your children for an entire year in the cutest Carter's kids or baby clothes with a $5,000 gift card.
One grand prize winner: $100,000 plus a $5,000 Carter's gift card
        Ten second prize winners: $1,000 Visa gift cards (total $10,000)
        Ninety third prize winners:  $100 Carter's gift cards (total $9,000)
        You could also be one of 250 instant winners and win a Carter's gift card valued at $10-$50.

 NO PURCHASE NECESSARY. The Carter's 100,000 Ways To Celebrate Moms Sweepstakes ends 6/3/13. Mothers, 18+, 50 US/DC/PR only. Go to www.facebook.com/carters for Official Rules/details and alternative method of entry instructions.
>>> Our local Carter's store is my favorite place to shop for the twins!  To find a Carter's store near you click here.
Carter's is also offering a chance to win a $50 gift card here on Nest of Posies!  To enter use the rafflecopter box below!
Good Luck!
a Rafflecopter giveaway
*This post & the Sweepstakes are sponsored by Carter's, but all opinions are my own.  Please see below for additional disclosure.
Carter's partnered with bloggers such as me to help promote Carter's "100,000 Ways to Celebrate Moms" Sweepstakes. As part of the program, I received product or gift cards.  Carter's believes that consumers and bloggers are free to form their own opinions and share them in their own words, and therefore did not tell me what to purchase or what to say about the products I used. Carter's policies align with WOMMA Ethics Code, FTC guidelines and social media engagement recommendations. The winner of any giveaway in this program will be randomly chosen and gift card fulfillment will be handled by a third party.