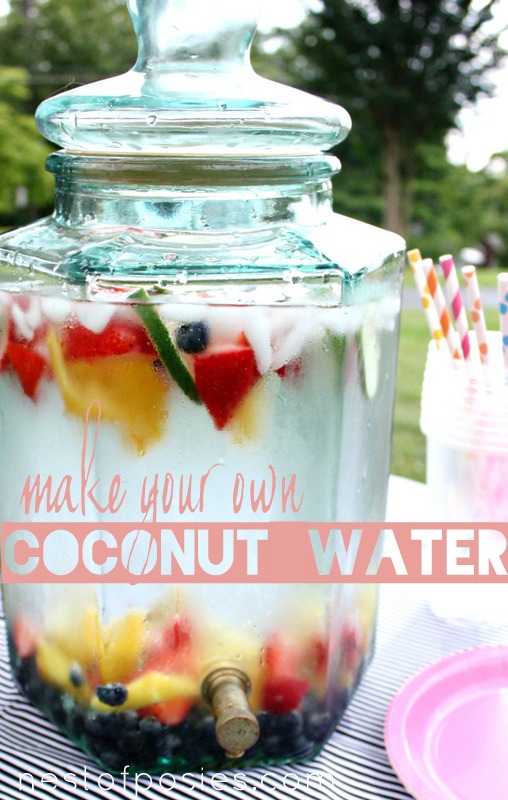 If it involves, water, pastels & a beverage, count me in!
An offer for chips & dip will get me out the door in a hurry too!
But there's something about drinking i c e  c o l d, pretty water filled with fruit that makes it taste so much better.  Yes, I guess I should mention also really good for you too.  But remember I'm a visual person, and if it's pretty,  I'll eat or drink it.  Whether it's good or bad for you.
Last year, I started experimenting with Coconut Water before it was all the "rage".  I even blogged about my favorite FIZZ drinks combos to cut calories & enjoy during the summertime months.
But if I don't feel like making my own Coconut Water, I get it by the case from here.  It tastes GREAT! It's perfect because it comes straight to your door & you don't have to break a sweat going to the grocery store.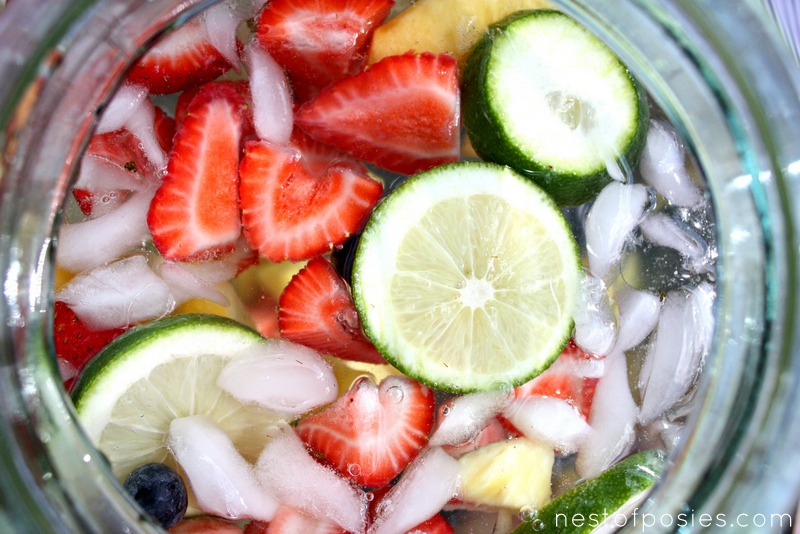 But if you want to make your own Coconut Water, it really is pretty simple.
Here's what you'll need to make Coconut Water:
A corkscrew or hammer & nail
1 or 2 coconuts
filtered water
sea salt
local/organic honey (if possible)
I have tried a few recipes, but this one is probably my favorite because she breaks it down so easily in her post.  Obviously, for a larger batch you would double the recipe, which is what I typically do at our house.  But head over to Eat Nap Play to get the full details.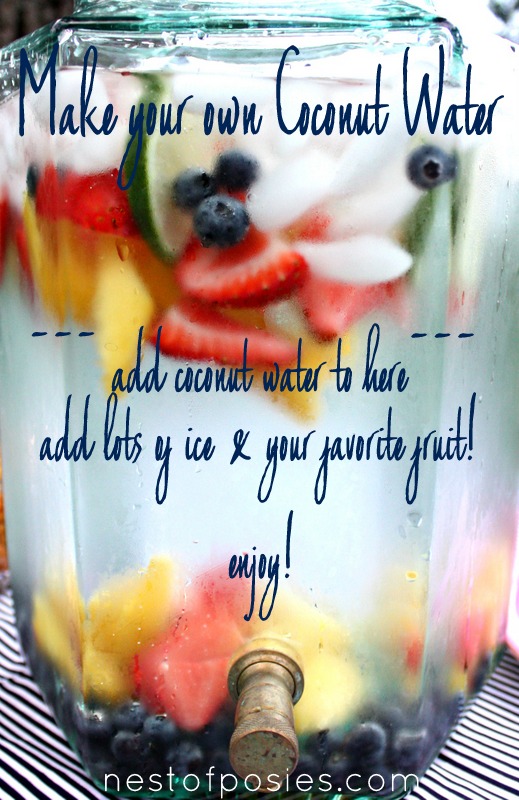 My kids drink it up!  I honestly had no idea about the nutritional & good for you value of drinking coconut water until last year.  They love it with fresh fruit (yep, me too) & you know how kids are…they'll stick their dirty little hands in the cup, just to munch on the fruit.   But in my book, that's okay too.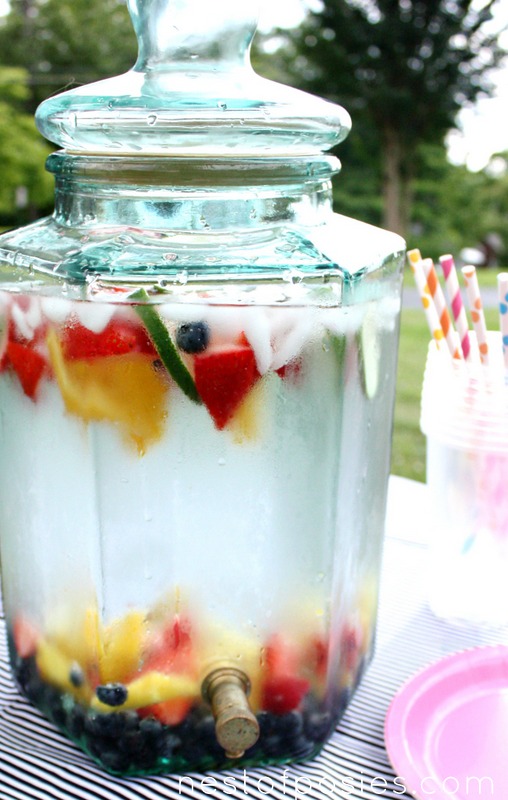 They say drinking coconut water will help reduce food cravings.
Well…to be quite honest, I guess I need to drink more of it, to see that benefit.  😉
But it really does taste great along with keeping you hydrated in these hot, hazy, summertime days!


*this post contains affiliate links*