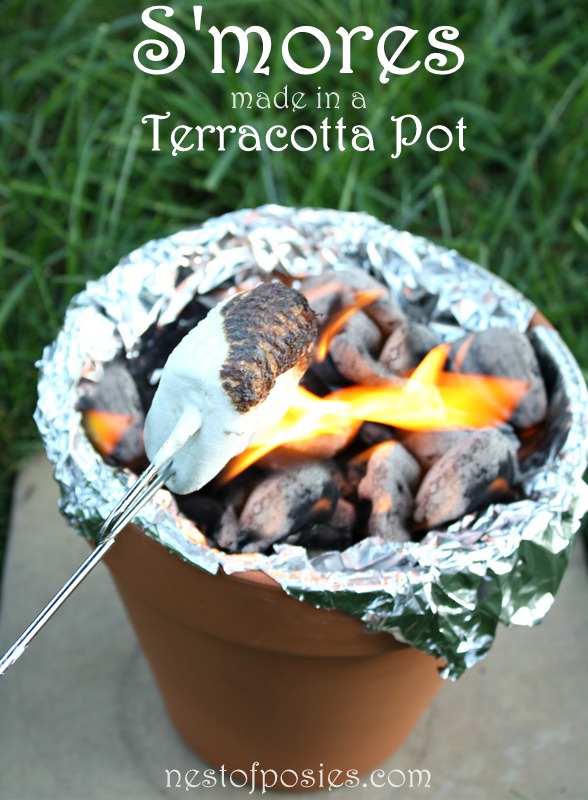 I am one hot, hormonal mess during the Summertime.  If you need to find me, look for the coolest house running the A/C nonstop, that also has the highest electric bill on the block & that's where I'll be.
I avoid the heat whenever possible.  It's a thing I have to do to save our marriage.  Because I am known to be grumpy when I'm hot.
So to start up a firepit to have S'mores in the backyard, is not my ideal of "spending quality family time together" in the summertime.  So when I saw this on pinterest for a party idea, I knew I had to try it with the kids.
Because if it worked…I knew I could grin & bear the heat to become mother of the year again for "spending quality family time together."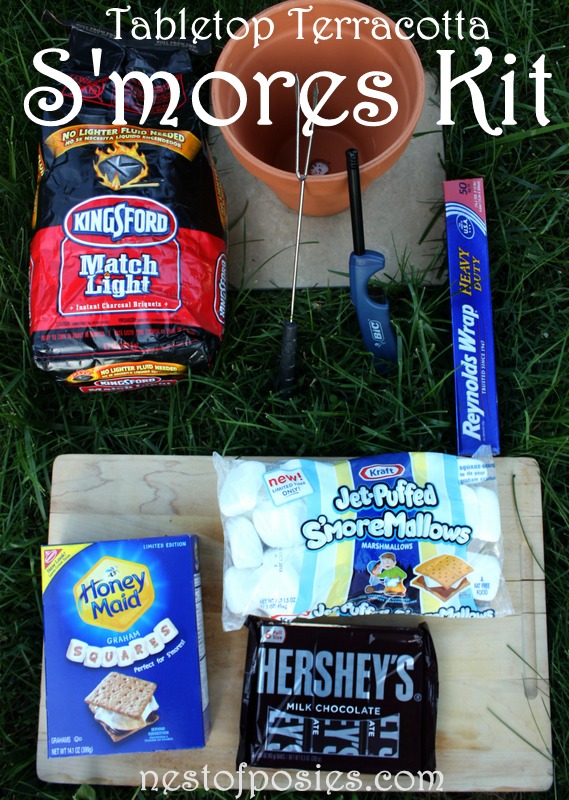 Here's what you'll need.  A terracotta pot, charcoal, lighter fluid (if needed), lighter, foil to line the pot, s'more stick, and everything you need to make S'mores.  (the important stuff ;))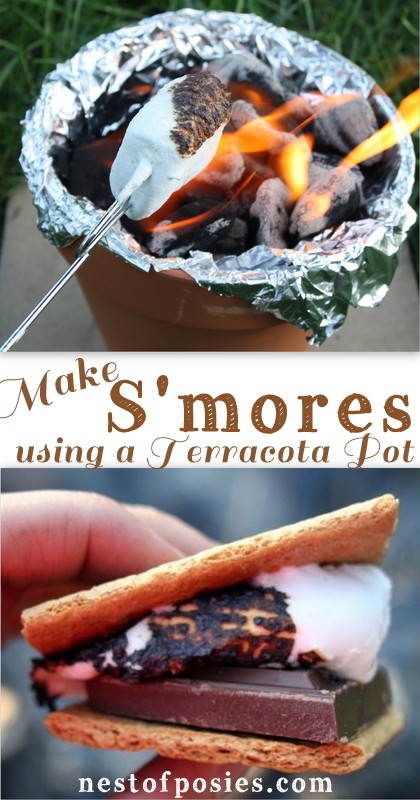 No camping required.   ((Praise, Jesus!))
No firepits required.
No fireplace required.
Just use a terracotta pot!
It's kinda like Glamping, but at home, with your makeup on & the regular bathrooms just steps away.  Hallelujah!   My kind of S'mores.
 It's so easy!  And the clean up…just gather up your charcoal ashes once they're cool in the foil & disgard.  Easy peasy!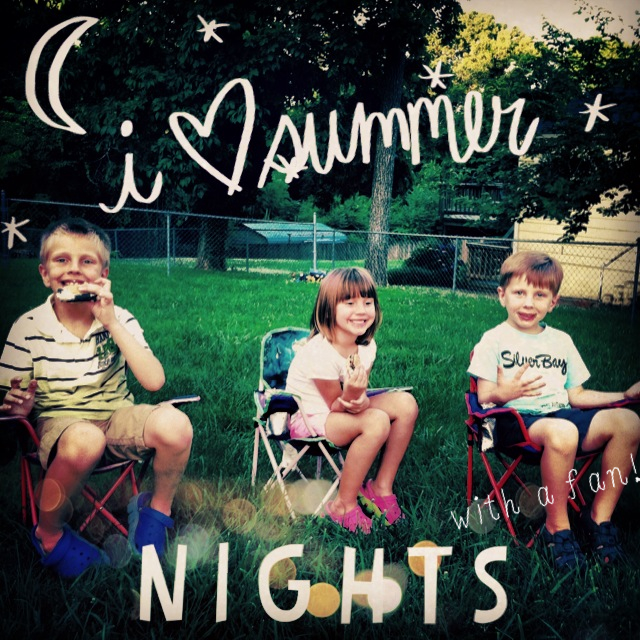 And here they are…those happy kids of mine!  Enjoying the Summer night with me their Mama & a big fan right smack in front of us while were eating our S'mores.
Meanwhile, I'm just trying to grin & bear it just to become "Mother of the Year…again."  😉