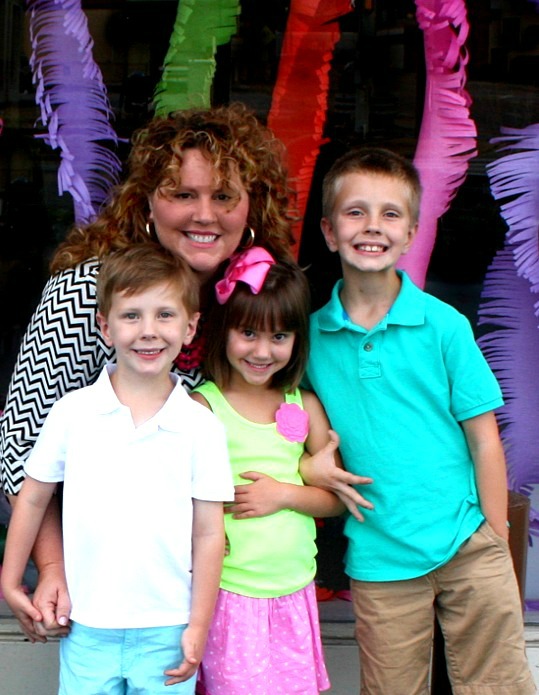 Last week we were invited to a party!  When I called to RSVP, I asked, "Are you sure you want A L L of us to attend?"
My husband had to work, so it was just me & my sweet & wild kiddos.
Just to be clear, I've been wearing shorts & tees ~ trying not to sweat too much during our hot & hazy summer days.  Remember we live in the humid South, Tennessee to be exact.
And for the record, Summer is NOT my season when it comes to my natural curly hair, it gets b i g g e r, people.  Therefore, I don't get out much other than to the pool & drop off/pick up lines for Summer sessions & camp.
So "party attire" is not  in my wardrobe.
I had to do a little shopping/planning, to say the least.  I LOVE to shop my closet!  But I always need ideas, on how to put things together.

Sole Society is a new favorite place of mine to go & shop or sometimes just window shop to get ideas.  Remember, I'm a s@hm who doesn't get out much, so I have to seek out current ideas so I can look  "somewhat" put together!   Because yoga pants are not always the dress code.  😉
Sole Society has shoes!  Wonderful, beautiful, gorgeous shoes!
They also have jewelry, as in gorgeous statement necklaces ~ that will make your entire outfit pop!
Plus, they have bags, purses & totes!
It's a fun place to shop & they have FREE SHIPPING, btw too!!!
I already knew I was going to wear my fun chevron blouse, but I was struggling to piece together an outfit to wear to an outdoor party – that could also work with keeping up with the kids.  Because we need to be real here, a silk dress wouldn't work for me in our humidity & running after the kids.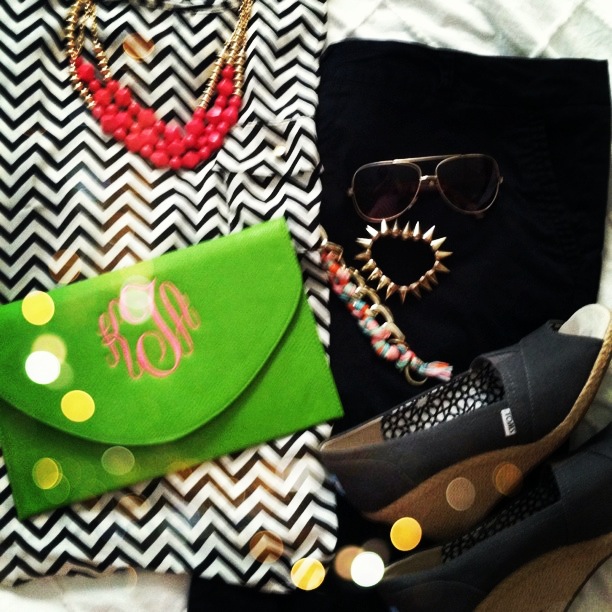 *This post contains affiliate links*
So after searching for ideas online, I came up with the above & sent this picture out on instagram before the party!  I love to plan an outfit & even my makeup.  Prior to having kids, it's what I use to do to pay the bills!
A good time was had by all, and I felt confident in what I had put together.  I was able to shop from my closet & bought a couple of "staples" to use on a regular basis.
And the party…???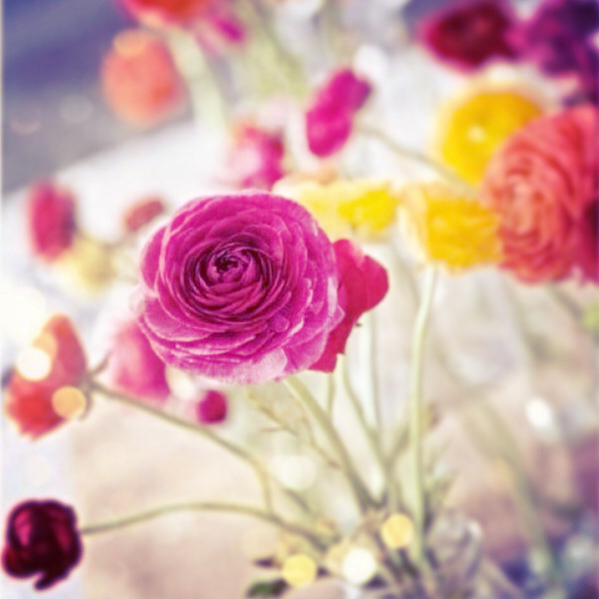 Was beautiful & perfect in every way.  It was a party to celebrate life & second chances.  I friend of ours beat breast cancer a few years back.  Every year in the summer her family throws her a party to celebrate her second chance at life.  It's always wonderful & emotional at the same time.  All they ask in return is to remind friends & family to get their yearly mammogram done.  Because life is truly a beautiful thing!