You know in the Summertime, we parents realize how much teachers are underpaid.  It doesn't matter if you work outside the home or in, you know around 2,3,4 o'clock – you want to blow the whistle & make everything stop & be quiet.  Because we are loosing our fizz or mojo (or even our cool!)  Well, the good news is that I have a simple drink concoction that will help you get your mojo back in a matter of minutes!  It's one of simplest energy drinks you can mix together that really does have your health interest in mind!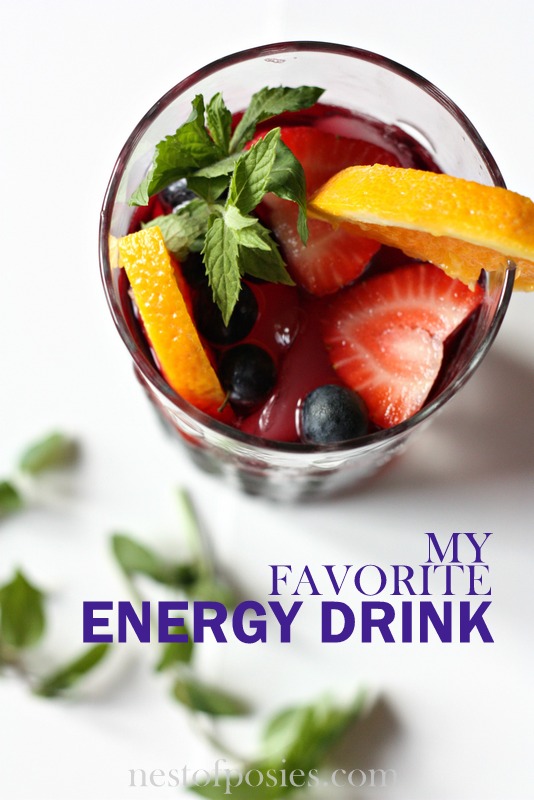 This recipe isn't brain science, but it's a sure way to increase & spark the brain cells back up & literally get the juices going once again.
Here's what I do & it's simple!
Ingredients
Green Tea
POM Wonderful Juice
Ocean Spray Low Sugar Blueberry Juice
Honey or Agave (if needed)
Fresh Fruit mainly blueberries, strawberries & citrus
Fresh Mint
Instructions
I mix equal 3 parts in one glass. Mix Green Tea, POM juice and Blueberry Juice all in equal parts in a glass. Add blueberries, strawberries, any kind of citrus to the mix & sweetener (if needed) and mint. Stir, add ice & enjoy!
https://www.nestofposies-blog.com/2013/07/energy-drink-recipe/
For me, it's the fruit & the juices that gets me moving again.  Yep, there's carbs in there, but they're GOOD carbs + a whole lot of antioxidants!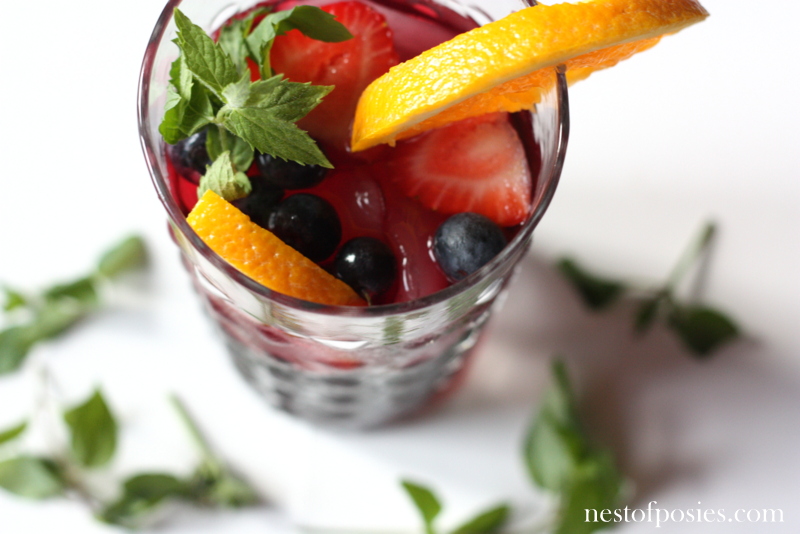 It's one of the easiest things to make, and a whole lot healthier than grabbing a candy bar for your mid day snack.  This summer we've done really well making homemade things, things from scratch, eating our fruits & veggies!  It's amazing how much more energy I have not eating processed foods!  The thing for me about processed foods, is that they are soooo easy to make & soooo fast, that's unfortunately makes them my downfail!  But when you can make something healthy, that's simple & easy in a matter of a few minutes – it's worth bragging about!  Or at least for me it is!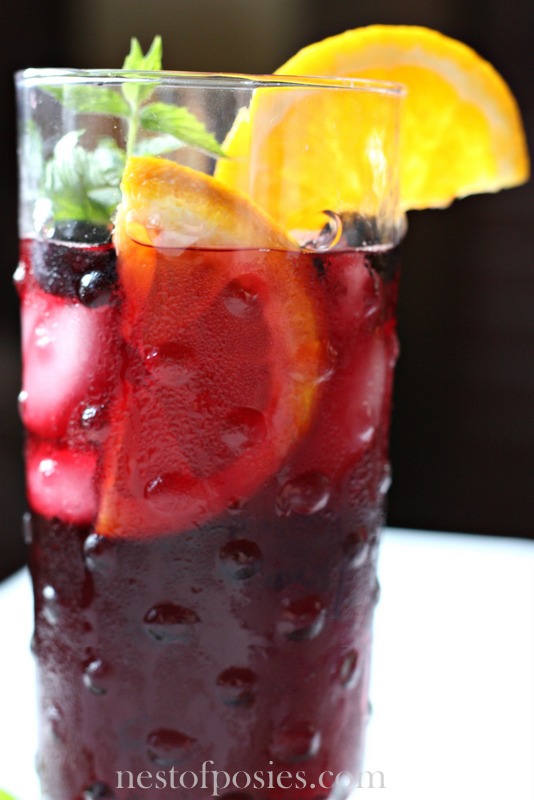 And to top it all off, it tastes so good & refreshing!  I love filling my glass full of fruit!  It ALL tastes so good together!