Hello ~ Hello!
I am so excited for this post!  It's a Stickygram giveaway + an Instagram HOP Link Party!!!  Down below you'll see how you can enter to win a sheet of Stickygrams, there will be 4 winners!!!!  Also, you'll see a fun Link Party to link up your Instagram account using your URL of your Instagram feed.  The best part – is this giveaway & link up is for ANYONE that has a Instagram account!  You don't have to be a blogger to link up – you just link up your own IG account & I KNOW everyone will find fun people to follow on Instagram.  Think of it as a meet & greet party for Instagram!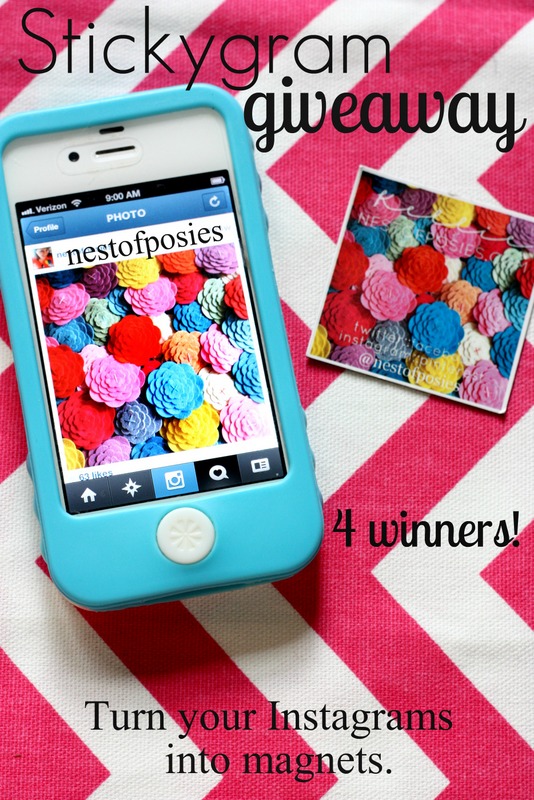 It's no secret, that I have a major crush on Instagram.  I love it as a hobby to document our daily life, I love it as a social media tool,  and as a way to connect with other people.  Being the visual person that I am, I love seeing the visual of the everyday all around the world.  Yes, I said world.  Now combine Stickygram into the mix with Instagram, and you have one fabulous accessory to a favorite hobby.
You see, Stickygram turns your Instagrams into magnets.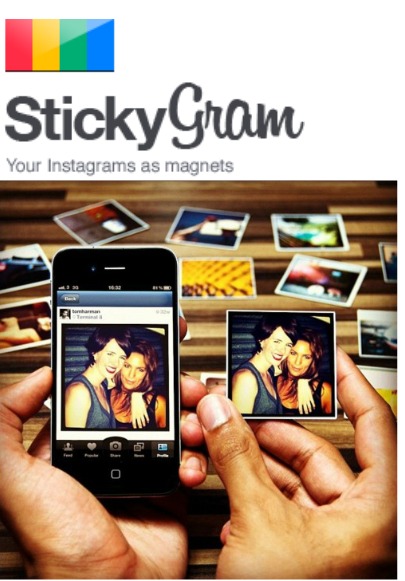 It's the funnest thing to see your Instagram feed come alive in pictures that you can actually see or use around the home or office.  This post & giveaway is sponsored by Stickygram, and in the past they have supplied me with magnets that I/we turned into business cards!  They are the funnest things to handout!  You can take whichever picture(s) you feel best represents your business or in my case blog & have your name, webpage, etc printed on them & then Stickygram can print them out for you like normal.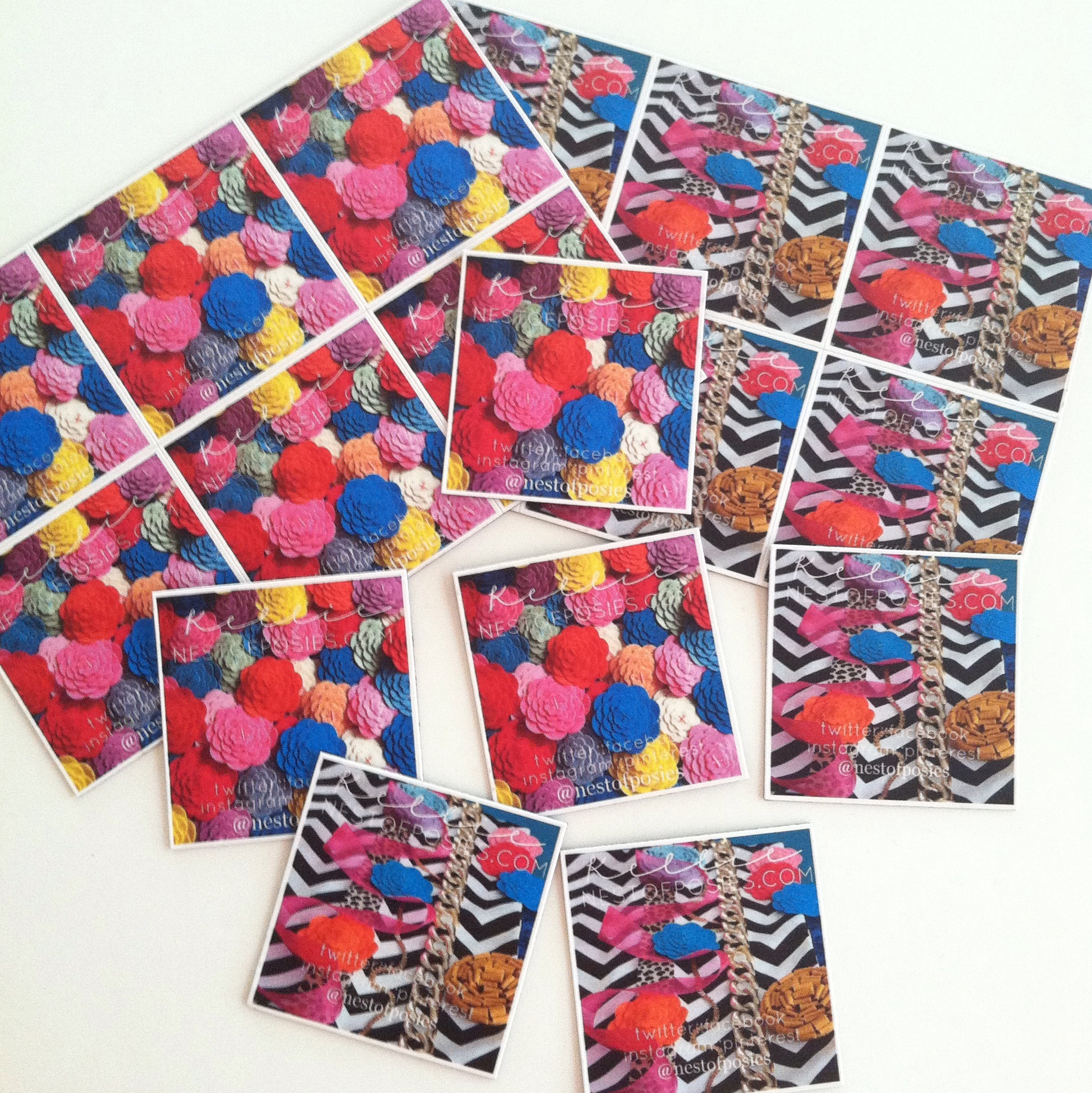 Of course you can use it for the everyday pictures as well!  Your kids, home, vacations, milestones – you name it.  Stickygram connects with your Instagram stream & you can select which picture you want to turn into a magnet.  It's that simple!
 Plus they have FREE worldwide shipping.
Place them on the fridge, the kids' magnetic boards, in the mud room, in the office, or handout as business cards.  The possibilities are endless!
The beauty is, you basically are designing your magnets with your gorgeous pictures from Instagram.  Instagram has turned out to be a beautiful way to connect with people from all over, whether you're following family, friends, blogs, or people you may not even know!  We all can connect to the story of the picture and then in turn find friendships in people we may never meet in real life.  If you think about it, Instagram makes the world even smaller.
And since Stickygram captures the story by printing out your Instagram pictures so you can remember it for even longer, we thought it would be fun in addition to giving some Stickygrams away to host a Instagram Hop Link Party!
::
::
 If you've never linked up to a link party before, it's really easy!
*Just go to your Instagram account on the computer, or you can do it without going to your page & link up your URL.
(In my case it would be:  http://instagram.com/nestofposies)
*Paste your URL in when asked for it in the link party.
*Type in your email address (this will not be public.)
*Next, you will have to actually download a picture from your computer for your profile picture.  The Instagram feed will NOT allow you to upload an image.  So you'll have to upload from your computer. *
*Once you selected an image, hit upload & you should be good to go!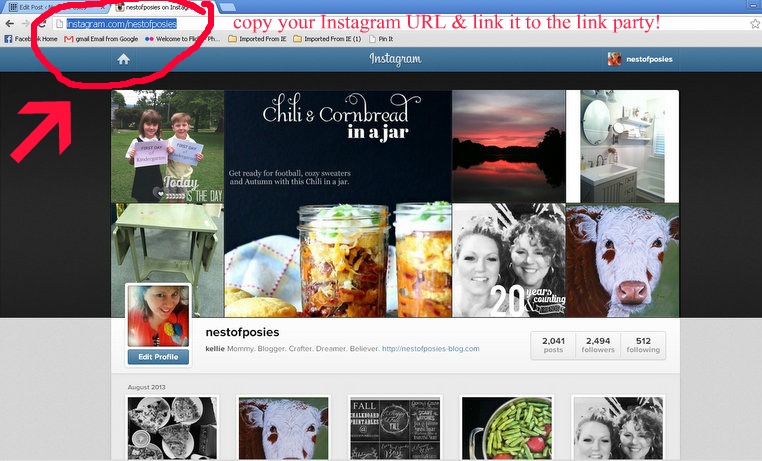 Mix & mingle with the other Instagram links & I know you'll find all sorts of inspiring people to follow!
And don't forget to enter the giveaway for Stickygrams!  If you link up, you've already have one entry for the giveaway!!!