Have fun with these Fall and Halloween Chalkboard Quote Printables for your home's decor or to tag gifts or even baked goods!  There's so many possibilities!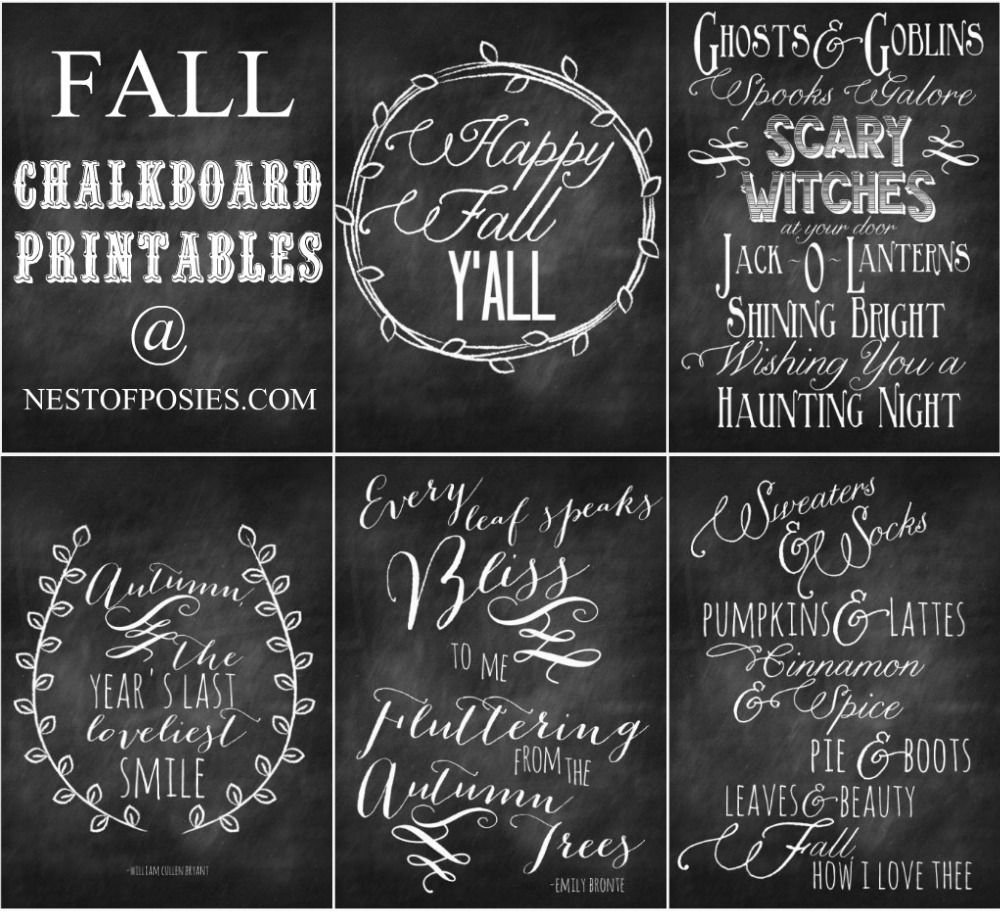 It seems all I want to do is get my home all "Fall-ish" since the kids have returned to school.  Our home lacked greatly in the decor department over the Summer, well…and the cleanliness department for that matter too!  I've been working on these on & off for days now.  I was going to wait on publishing these printables because I do have a few more Halloween ones in mind.  But sometimes, we just have to roll with the flow & since Fall is basically on our door step (happy dance!) I thought I'd go ahead & publish what I have completed.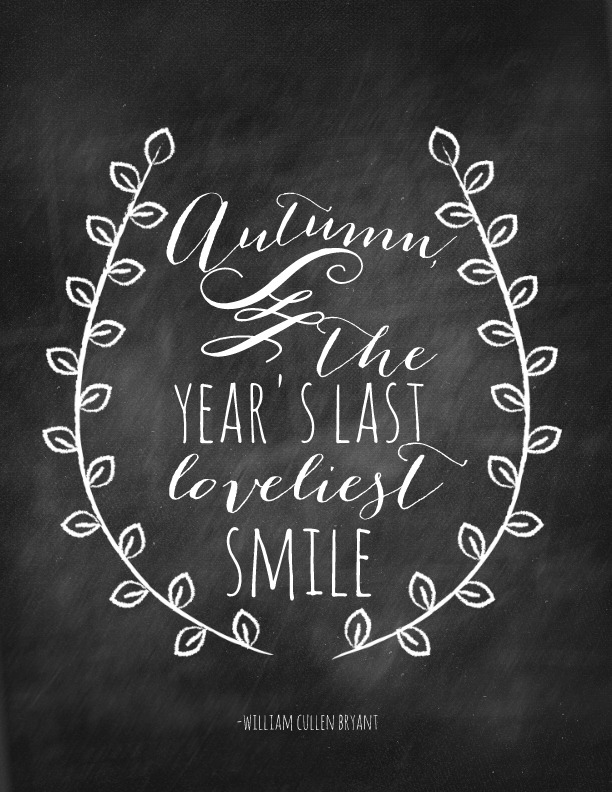 I keep eyeing our Farmer's Market to see if those shiny, freckled, bumpy, glorious pumpkins have arrived, but sadly not yet.  Just so you know, I don't "stalk" famous people.  I stalk the Farmer's market.  Ha!  While we're on the subject of admitting things…I'm also not a very good driver when I goose neck.  I tend to goose neck all the time.  I know drivers must hate me.  Because I'm always on the look out for "road side furniture rescue" opportunities or to see what else has arrived at our Farmer's Market.
Another admission, I rarely set aside my cash money I blow it all, unfortunately.   But at the beginning of every Fall, I put some money in an envelope.  So it can help support my buying addiction to pumpkins & mums.  I do this to save our marriage, you see.  😉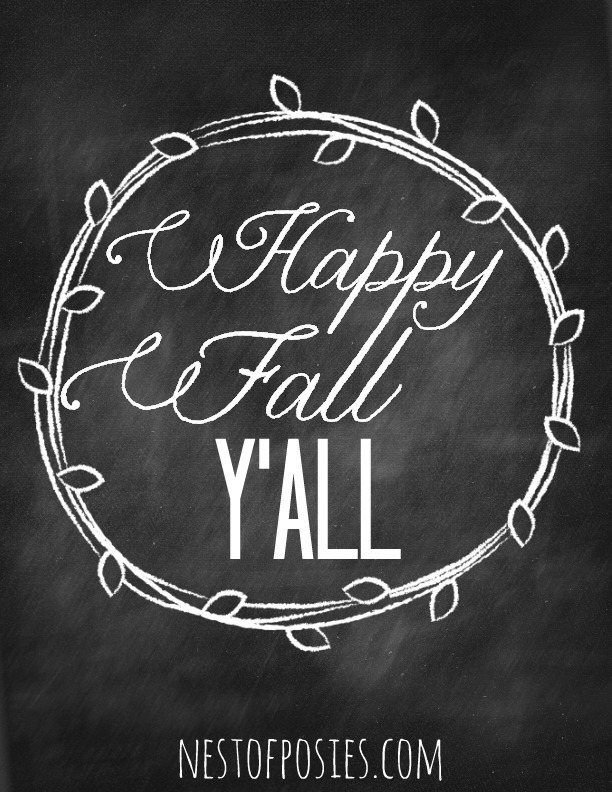 Because I do try to be a good wife.  And since my love for Fall grows almost as deep as my love for my hubby, it seems like the right thing to do, save cash that is.  So I can buy several pumpkins.  Good thing I have priorities.  😉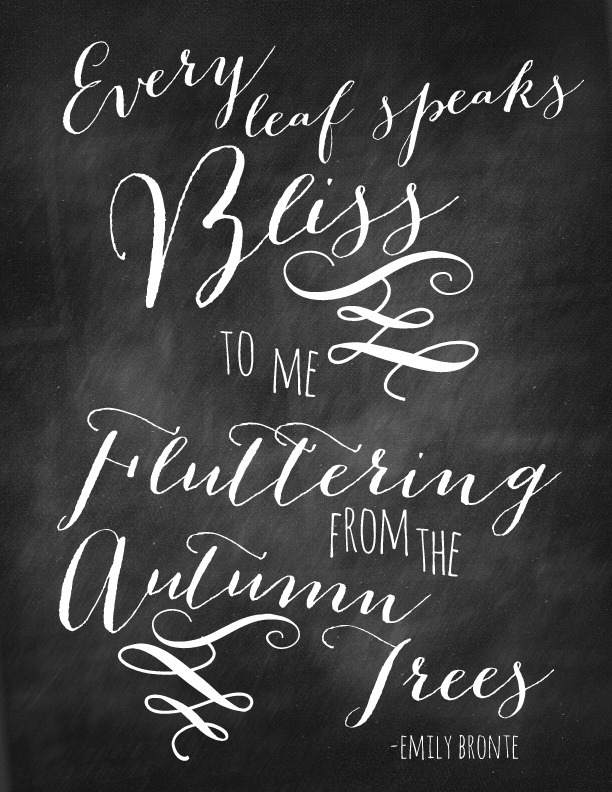 Since all my available money goes to buying Pumpkins & Mums, I have to improvise & make or craft my other "Fall-ish" decor.  Enter these printables!  😉  I figure other people must be in the same situation as me, as far as an addiction problems to pumpkins & mums, so why not share the printables with everyone.  So please feel free to print these out & use them in your home decor or to give to another pumpkin junkie.   They are for personal use only.  If you do feel so inclined to share these with your friends, or on Pinterest or FB, will you so kindly link back to this post instead of the actual download?  pretty please, with lots of pumpkins???
*you have the option to print or download these files using the lower right hand corner "hover over" buttons of each of the boxes down below.  i highly recommend using white card stock when printing these out.  they are made for an 8×10 frame in mind.  if you want to make them smaller, use your printing software or a photo editing site to do so.   please note, my watermark is not in the downloadable file for printing.*
Hope you all enjoy these!
Oh, one more thing…I almost forgot, "Happy Fall Y'all!"

Are you following me on Pinterest?  I like to pin pretty things, food, pumpkins, crafts, home decor & more food!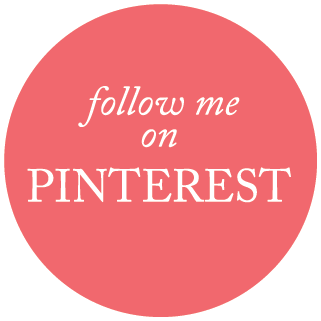 You may also like my Christmas Chalkboard Printables!