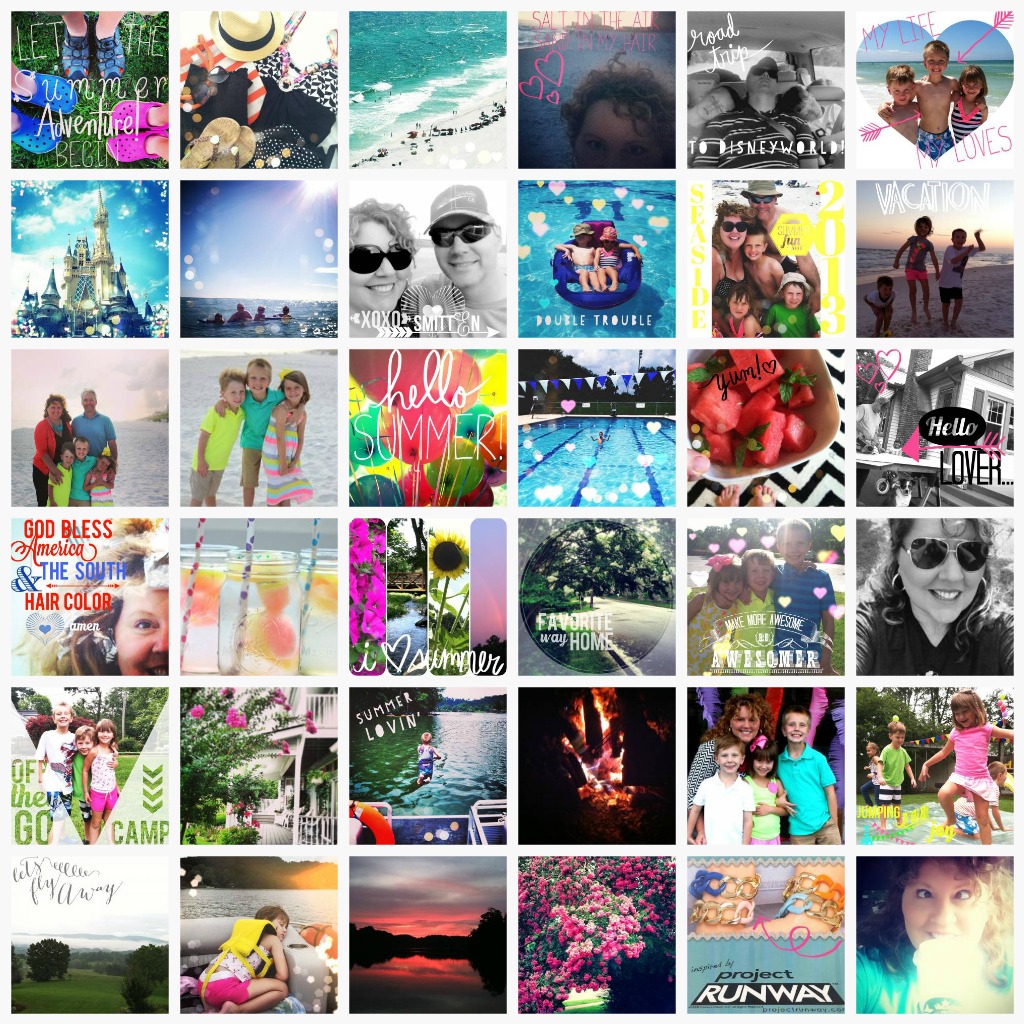 Some of the best advice I've ever received from a friend is to take pictures.  This was long before the blog came along, and long before even the kids were born.  Just document it.  As always we tend to document the good or eventful things such as:  vacations, family gatherings, parties etc…  But to document the daily or if you can't always do that, document the weekly, you'll be so thankful you did.   It's something you'll have forever & ever.  Memories in your head will fade away, but if you document it & take a picture ~ the picture will be able to tell the story.
As I have often said, I wish I would focus more on "our daily life"  when writing this blog.  I love creative projects & I find joy in sharing them as well.  But the R E A L  L I F E  S T U F F  in the end is what really matters.  Well, a good recipe might matter too.  ;)
So with all of that said, we bid farewell to Summer 2013.  It's been fun, challenging, hard, adventures, messy & oh so memorable.  I am so thankful for the memories, and in turn even more thankful to the life we've been given.  God is so good.
The kids started "phase-in" days at school last week, Wednesday is the first full day of school.  And since I want to document the real on this blog as well.  I am soooooo ready for the first FULL DAY of school!
Are you following Nest of Posies on Instagram???
Click here to follow along:   NestofPosies