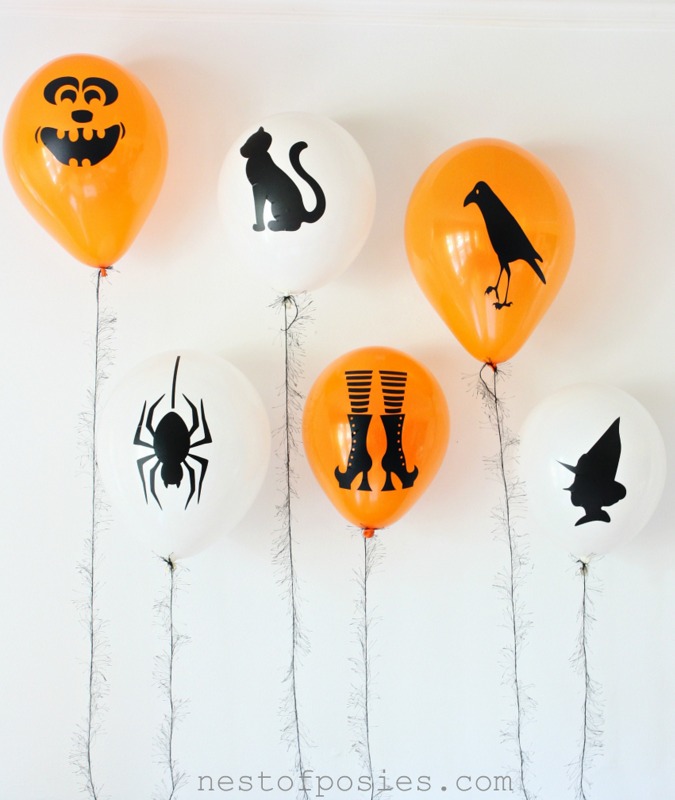 Can you believe it?  Halloween is around the corner & it's time to start planning the costumes, parties & fun spooky decor & treats!  I'm a big kid when it comes to Halloween!  I love everything about it, so it's truly right up my alley!   Through the years, I've realized it doesn't have to be a huge celebration or a huge DIY costume to make it a fun holiday.   It can be the most simplest things or an original DIY idea that can make a Halloween costume or decor stand out above the rest!  So I thought it was only fitting to accept this sponsored post from the Hub Network to share about their first ever Halloween Bash Costume Contest!
I'm sure most of you are familiar with the Hub Network, well their contest sounds absolutely amazing!  You can enter your original DIY Halloween Costume for a chance to win $25,000!  One of the judges will be Ms. Halloween herself, Martha Stewart!  Costumes entered into the competition MUST be completely unique and one-of a kind.   Store-bought, pre-made costumes are not allowed.
I have always found that some of the best costumes or Halloween decor ideas, cost next to nothing!  It's amazing what you can create with your own imagination!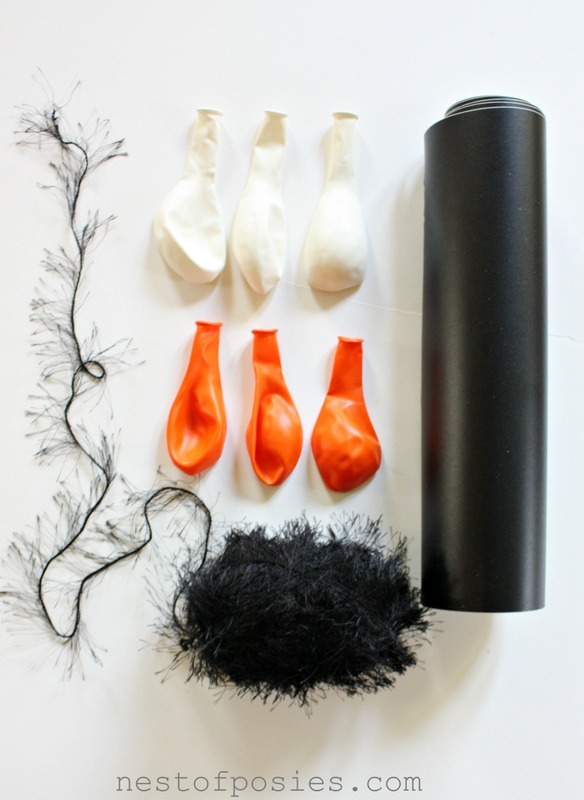 For the balloons, I just had some blown up with helium, and for a fun texture I added some yarn I already had, and then the kids & I picked some images from my silhouette machine & we placed them on the balloons!  It was so easy & so cheap.  Another fun idea, if you don't have a silhouette machine, is that you can always use the balloons at a party & have the kids decorate the balloons as if they were carving a pumpkin!  Give them a sharpie & a template or let their imagination run wild!  Last year, I rounded up some fun Halloween Pumpkin Carving templates, that would be great to draw on balloons as well with a marker!  All of it costing hardly anything!
To get all the details on the Hub Network's First Annual Halloween Bash Costume Contest head over here.
Contest registration open until 9/29
One winner from each state will be flown to Los Angeles to appear in The Hub's First Annual Halloween Bash and have the chance to win $25,000!
Most of all have fun with designing your costume & good luck to everyone!
This post was sponsored by Hub Network through their partnership with Circle of Moms. While I was compensated to write a post about Hub Network's First Annual Halloween Bash Costume Contest, all opinions are my own.