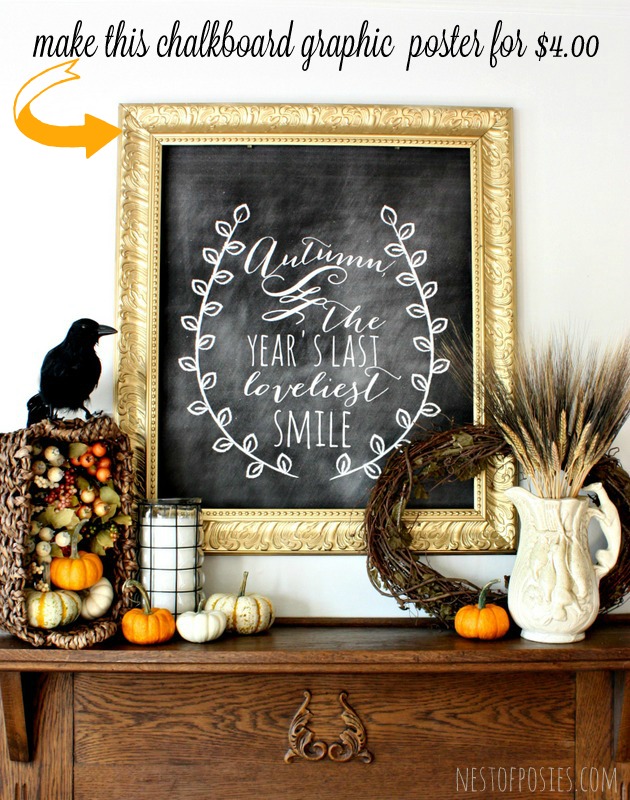 Well, here she is, in all her Fall sassy glory.  I'm so excited about this mantel…and the wall…and that gold frame (slurp!)…and the chalkboard graphic poster!  I've been envisioning this for a few weeks now.
And as you know, never get in the way of a woman & her vision.  😉
There's a few things that are new on this mantel, but some of those Fall accessories have been around for awhile.  That old crow & I are BFF's!  She was my very first "Halloween" purchase when I had my own apartment.  Her feathers get a little ruffled every now & then, but I have to remind her to stop being an old crow & live a little.  The pumpkins of course, are new.  Because you know I brake for pumpkins, gourds & mums.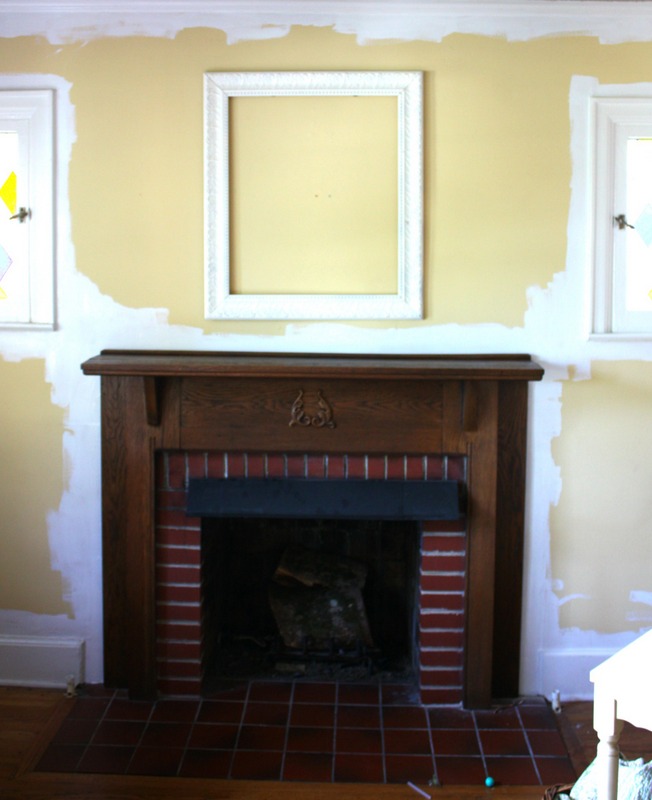 I think I would be doing myself & all my labor a disservice if I didn't remind you, that this is where I was last week with my mantel.  Over the weekend I said "good-bye" to my golden yellow walls & painted them white.  I'm still so undecided as to what to do with my mantel as far as the brick & the inside.  I'm on the fence about painting the wood as well.  I know most people would say to paint it white, but somedays I really love the wood stained mantel (especially in the Fall.)    I also painted the white frame that's above the mantel to a fun gold over the weekend.  I posted this pic below on Instagram over the weekend to show the difference a bright color can make to a room.   I needed brightness.  I always need brightness.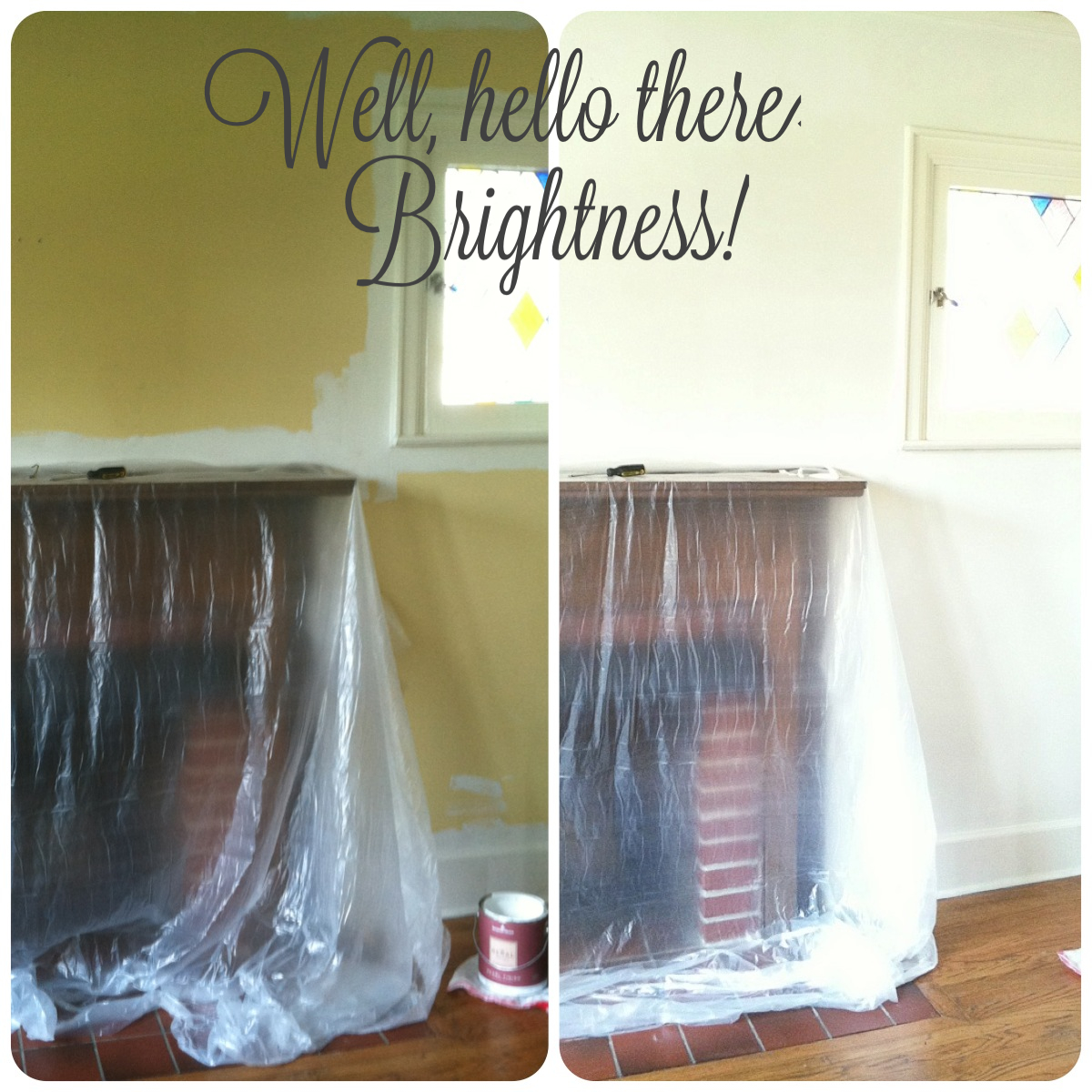 So finally after it was all dry, I was able to get to the fun stuff of decorating for Fall.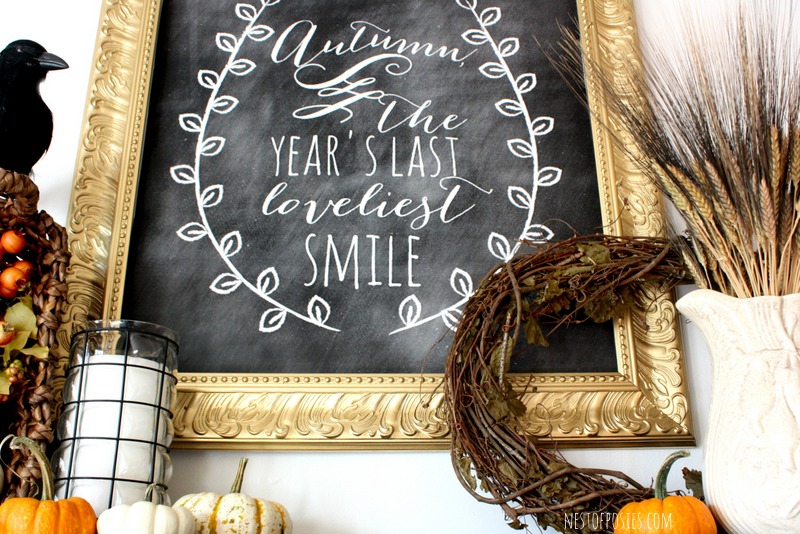 I knew I wanted to use one of my Fall chalkboard graphic to place above my Fall mantel.  So I did the very same thing I did for Christmas last year, and made my chalkboard graphic into a poster size using Staples Blueprint Paper.  (Head over here to see how I did it for only $4 dollars!)  I made 5 Fall Chalkboard printables a couple of weeks ago, and you can go & do the same as I did & make it into a poster size or you can print one out in an 8×10 size.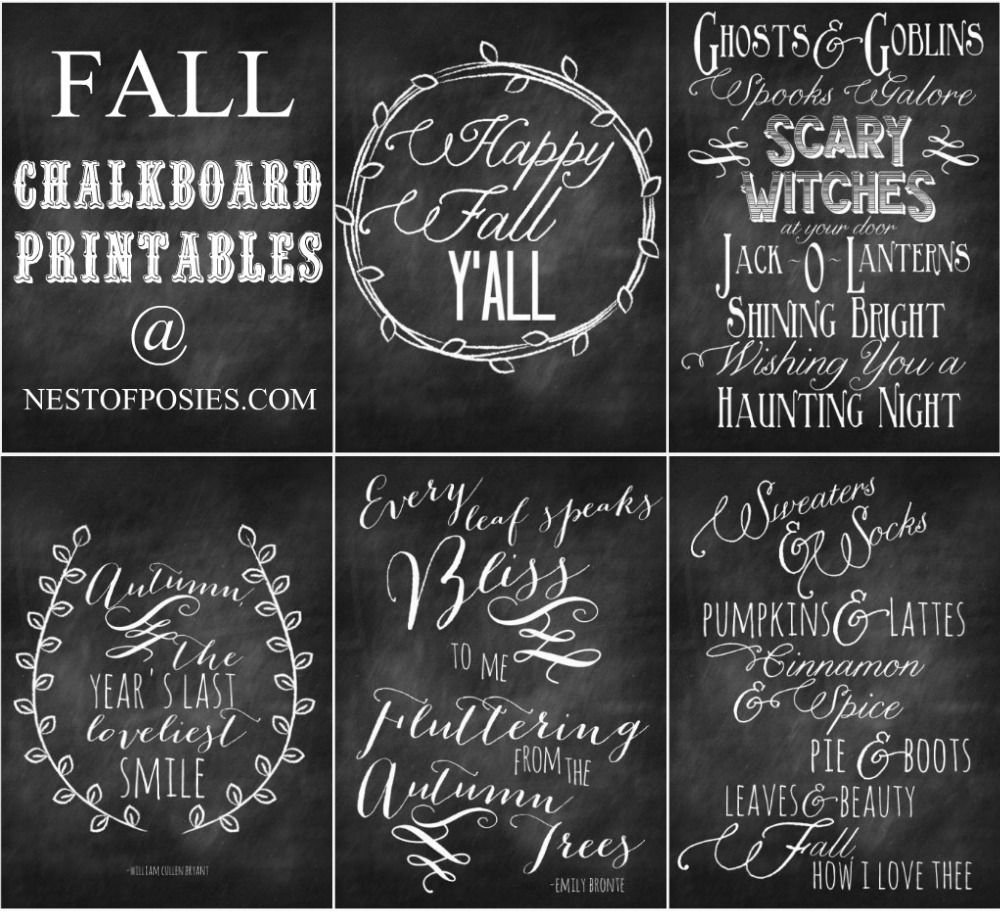 So then all the fun layering started to take place, once I had my chalkboard graphic framed in my new yummy gold frame.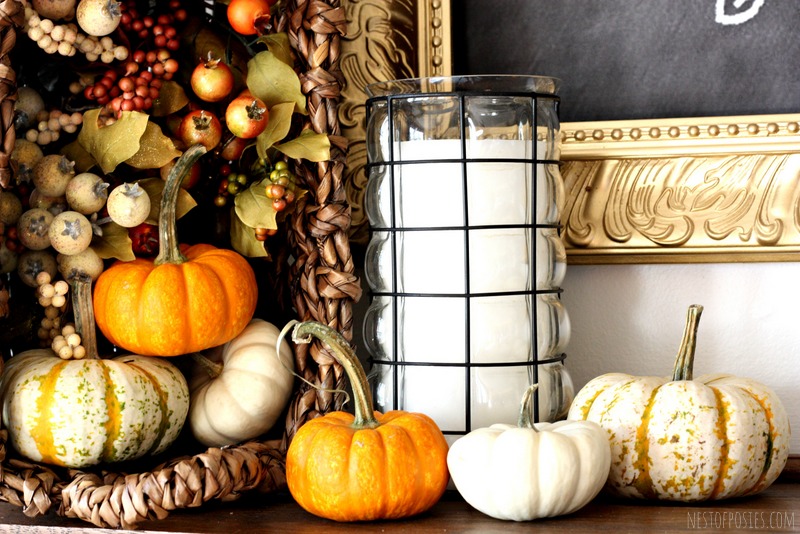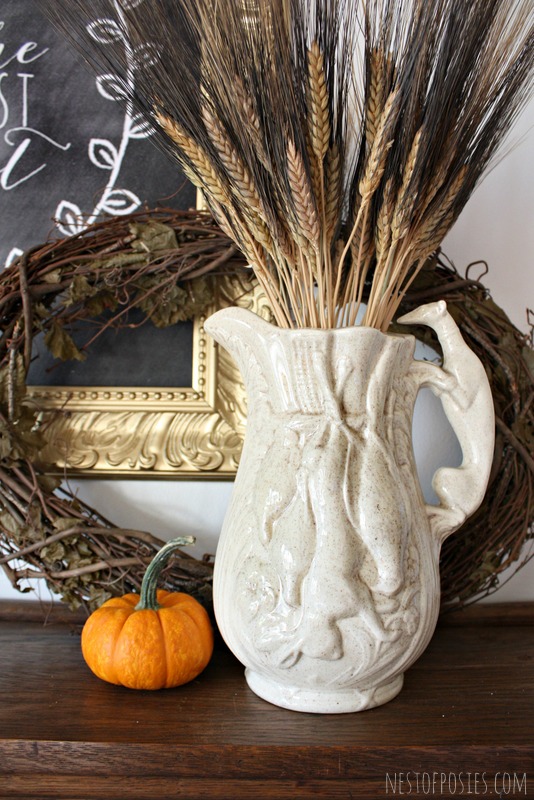 I get asked about this pitcher a lot, it's a hunting scene on the front.  If you look close, you can see the rabbit & a quail that was caught & a greyhound is the handle.  It's so unique!   Would you believe it if I told you I found it at Goodwill last year for $4 dollars!  On that same trip I also found a brown transfer ware turkey charger.   I told myself I would never have a day like that again. – which I haven't!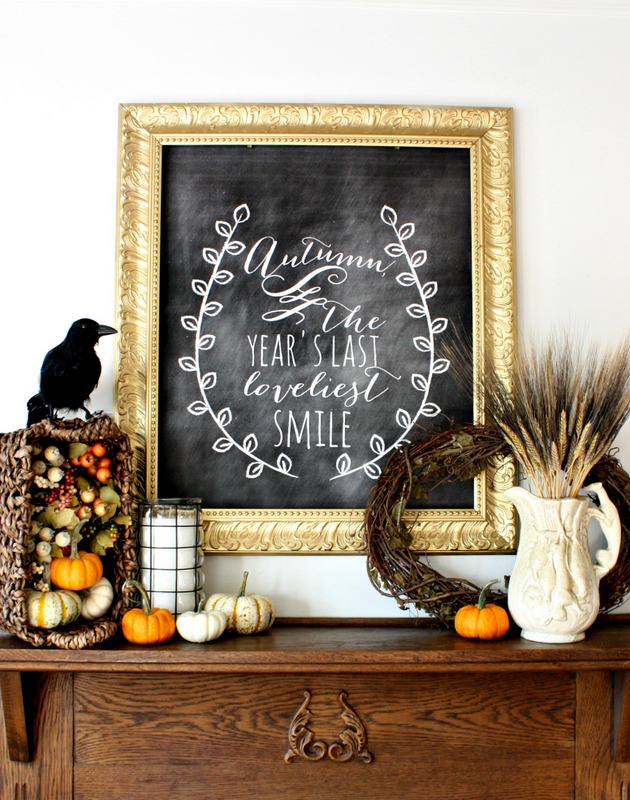 So here she is again, in all her white background freshly painted self.  Decorated & styled up for Fall.  I am so excited to have at least one project off my list!  My next focus will be decorating & styling my black wall!