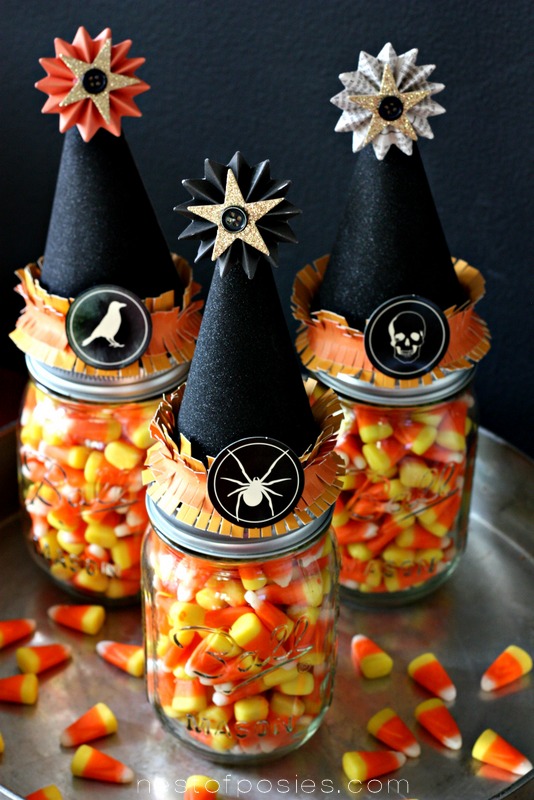 You know…it's the busy season for witches.  They have all sorts of things to keep up with, spells to cast, brooms to ride, apples to hand out & from what I've heard they get exhausted keeping up with everything.  A long time ago, I'll never forget my Grandma telling me that candy corn was Vitamins for Witches.  They have to eat it by the mouth fulls & hand it out to all their other friends while up in the air, riding their brooms.   (Yes, I had the best Grandma ~ ever!)
So when American Crafts & Target reached out to me, to sponsor this post & send a box of paper craft goodies (my absolute favorite!!!)   I obviously had a few "Halloween-ish" ideas in mind.  But when I saw these darling party hats or what I'm calling witch hats ~ I knew immediately what I was going to make with them.  They're the perfect circumference to top off a mason jar, or just to use as party decor, party favors or teacher's gifts!
Here's some of the products displayed in my local Target store.  These products are in ALL Target stores while supplies last.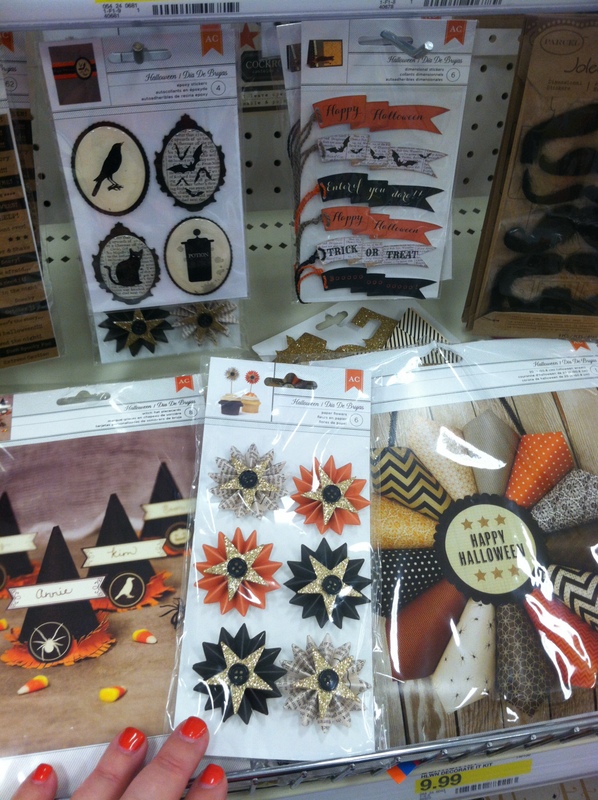 They're in the stationary/scrapbook section of your Target store & the average price is $5-10.  

Target is carrying a wide range of American Crafts Halloween product, from kits to individual embellishments and craft supplies
There are three kits available – a paper wreath, a banner and mini witches hats. Each kit includes all of the items to complete the project.
There is a 6×6 paper pad and more than a dozen embellishments from washi tape to epoxy stickers and labels that can be used in coordination with the kits or on their own.For the witches' hats I picked the hat kit & the pinwheel stickers to top them off.  All of these kits are made with beautiful quality paper & the cutest or should I say spooktacular designs.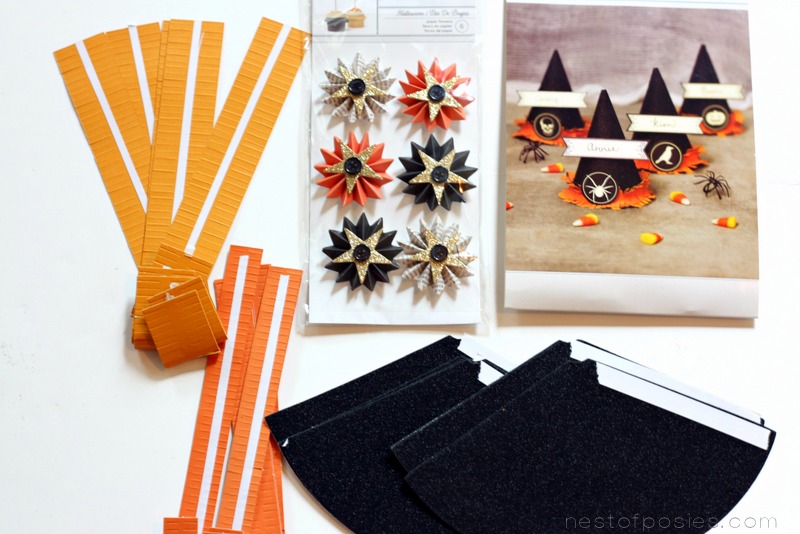 The hats were easy to assemble & they were so fun to make!  I did find that I needed to secure them with some extra hot glue to keep them in form & in place on the jars.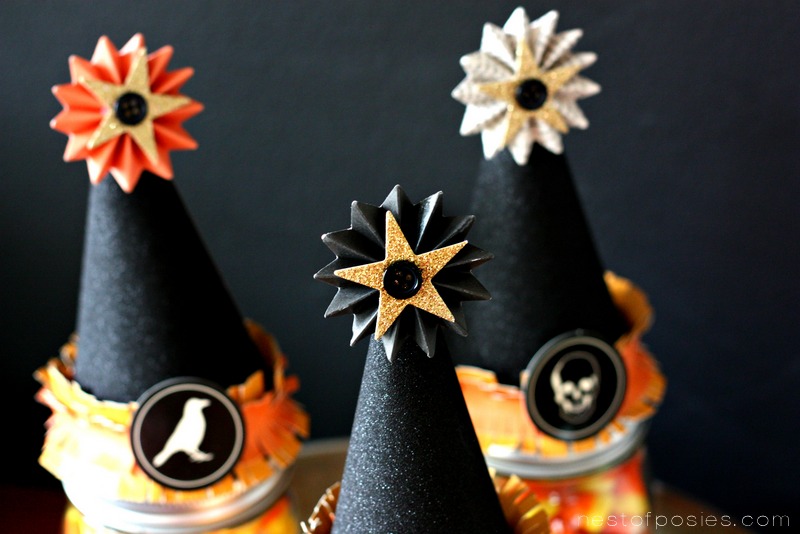 The paper detail on all these kits & stickers are so fun & glittery.   All of the kits or stickers have so many fun layers & gorgeous embellishments.  I love all the details.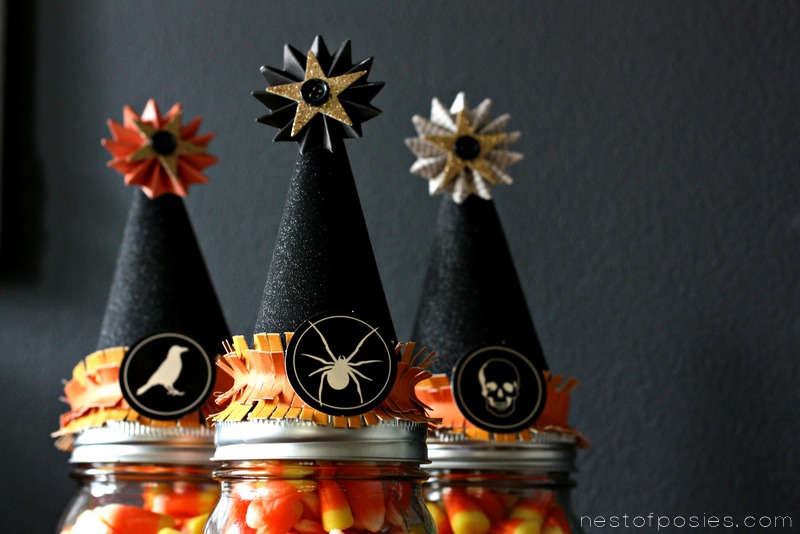 You just follow the instructions inside of the hat kit & you're done.  Everything is already measured & cut for you.  You can't beat the price for making several party favors, because if you were to buy your supplies alone, I believe it would cost more than the kit itself.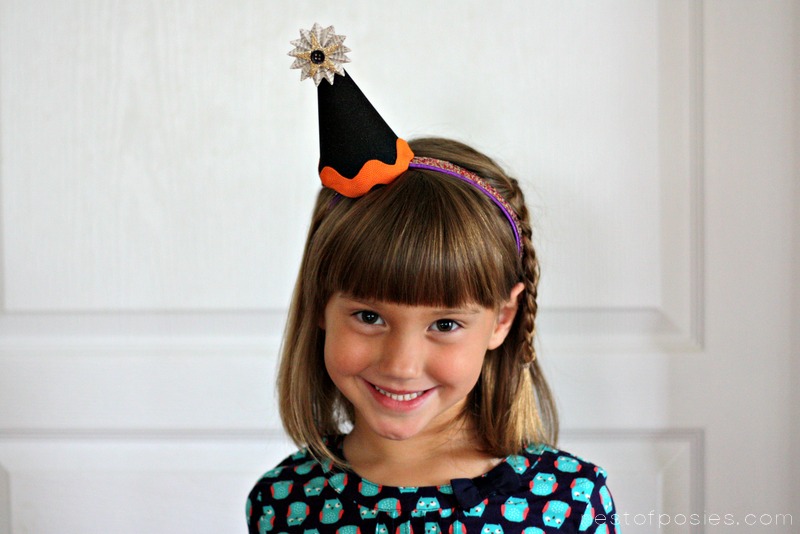 We even experimented around & attached it to a headband with a simple pin to make it a fun party hat!
The possibilities are endless & everything is so fun to make!
This is a sponsored post for Target & American Crafts.  All opinions, love for all things paper, photos & ideas are 100% my own.