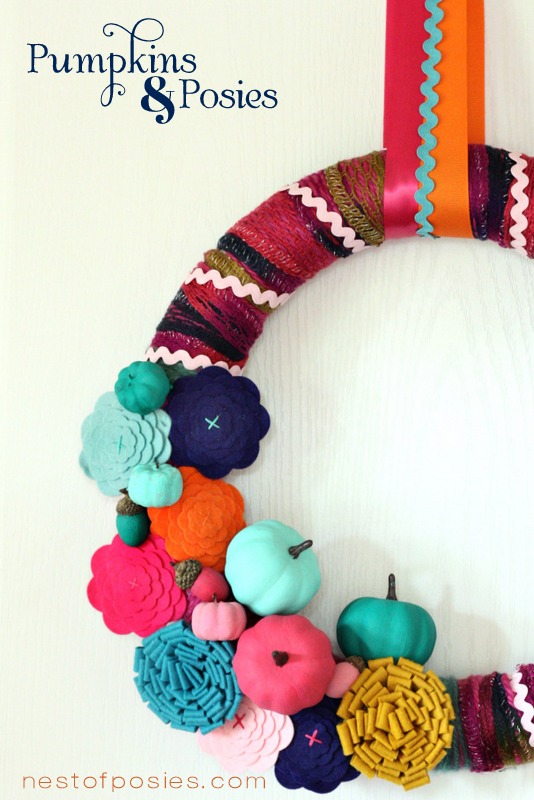 It's my happiest season of all.  My hair is good, my face looks normal & not greasy from our humid summer, and one of my favorites = it's cardigan time!!!  aka: being able to hide your middle section.  It's also the beginning of the most amazing comfort food.  Hence, another good reason for the cardigans!  😉
Y'all, I am never more inspired than I am in this wonderful season we're living in right now.  It speaks to my heart & soul.  I can go on & on about my favorite parts, but probably my most favorite is the C O L O R S  o f  F A L L !  I know most people connect oranges, browns, rusts & olives together in the Fall.  Yes, I do too!  But I also connect deep blues, teals, pumpkin, aqua & even pinks.  I constantly seek out color in the Fall, I'll blame it on my fashion retail background!  But when I saw this amazing jeweled tone crochet yarn I knew I would have to make a wreath for Fall!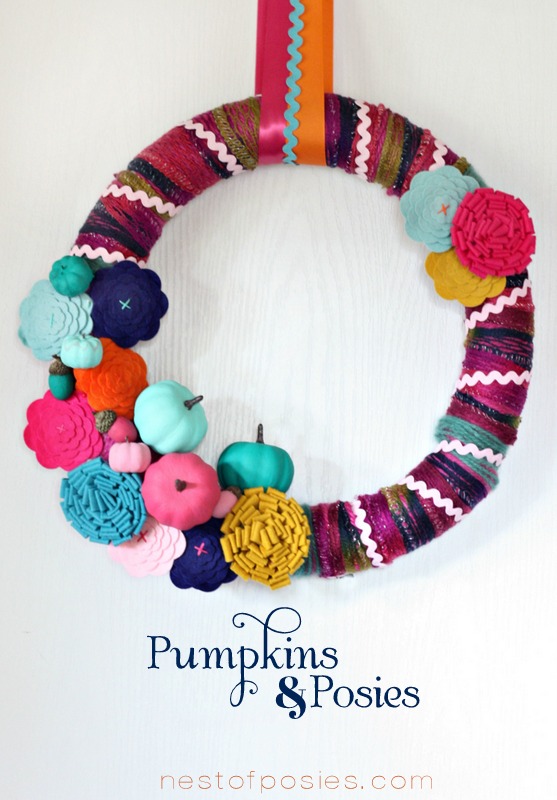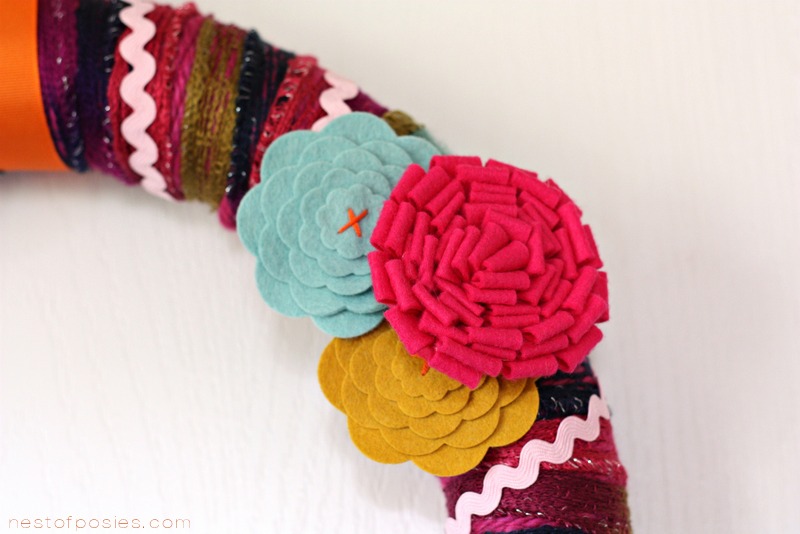 Add in some of my wool felt posies in various shades & some coordinating pumpkins & you have a wreath bursting with glorious colors.
I just used regular faux pumpkins & painted them to match my yarn & posies.  It took about 2 coats.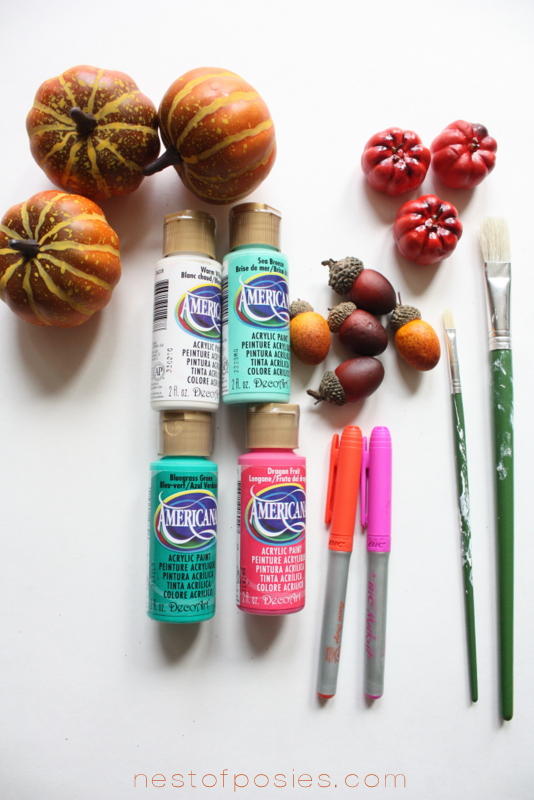 The result is a mixture of beautiful texture, vibrant colors, and of course fun pumpkins & posies.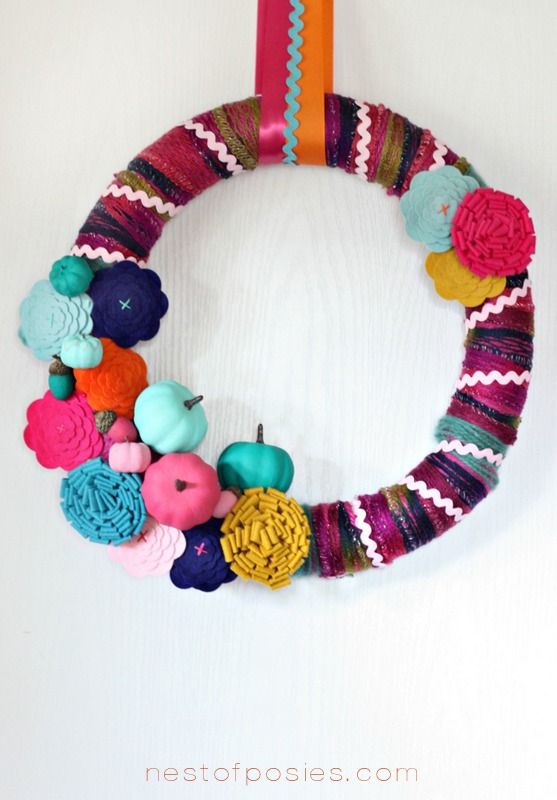 It was the funnest wreath to make & I truly did it in stages, according to what was on tv.  ha!  I always wrap my wreaths with yarn while watching tv, I painted the pumpkins a while ago & of course the posies are always fun to make while football is on as well!  I think the funnest wreaths to make are the ones that match your personality or the mood you're in.  Or at least I tend to think so.
Here's a few more wreaths I've made over the years: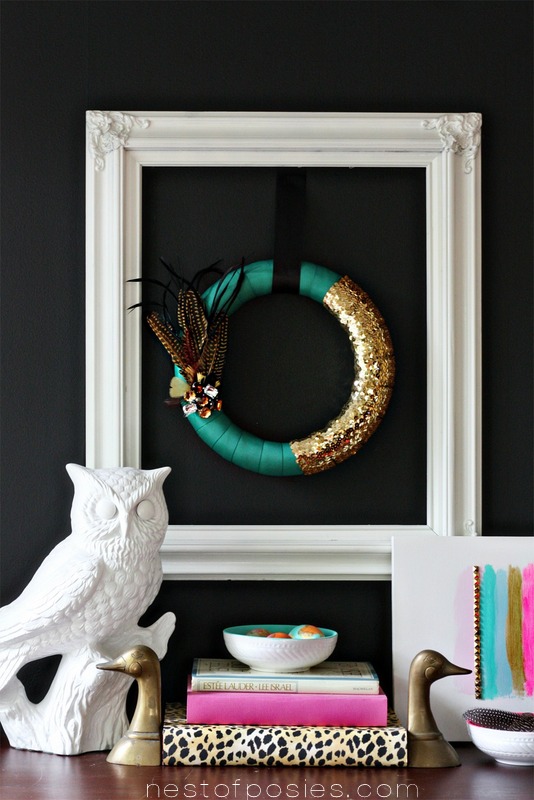 Emerald Green Fall Feather Wreath