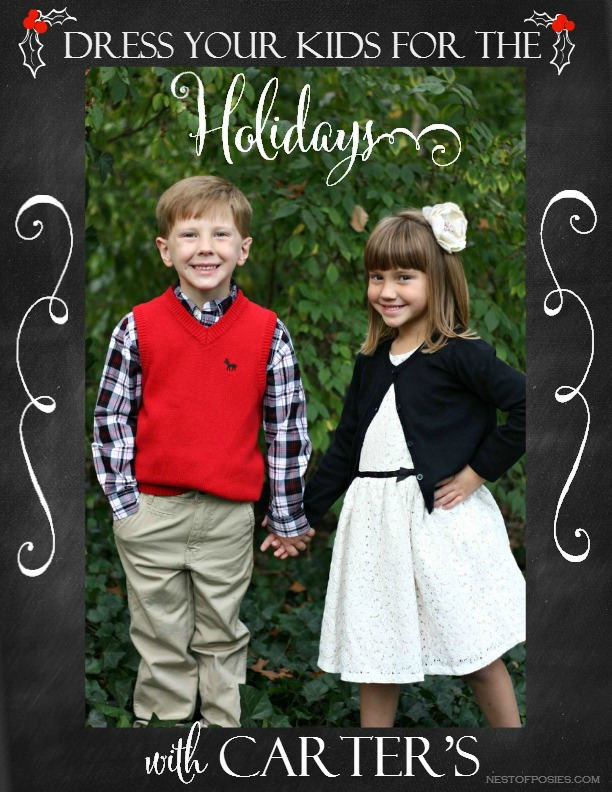 The kids' outfits above and this post is brought to you by Carter's.
It's almost that wonderful time of year again…the holidays!
Throughout the years, I have learned to get a few things out of the way, or marked off my list before the holidays actually arrive:
buy chocolate
eat chocolate
buy the kids' Christmas outfits & outfits they'll need for all the holiday functions
new socks, and new shoes if needed
scout a fun place to take pictures for Christmas cards
get haircuts, and in my case get my roots done 😉
buy more chocolate
Because lets be honest, we Moms can go insane over all there is to do for the holidays.  You know I'm right.  Please consider me as a friend (which I really hope you do, because I think of you all that way) so trust me, you'll thank me for this reminder.
I may have even saved you a few gray hairs with this post or even a root job.  😉
One of my favorite things to do is to take pictures of the kids & of course document the holidays.  So when Carter's contacted me about sponsoring this post, it was absolutely positively a perfect fit for our family, for our Christmas cards, and for sharing with all of you.   Holiday cards, picture taking,  family gatherings, church recitals, school performances are ALL right around the corner.  When you're searching for what to dress your little ones in this season, Carter's Holiday Shop is your destination for every occasion.  Whether you're celebrating your Baby First Christmas, or have toddlers, or school aged kids Carter's has a beautiful Holiday collection!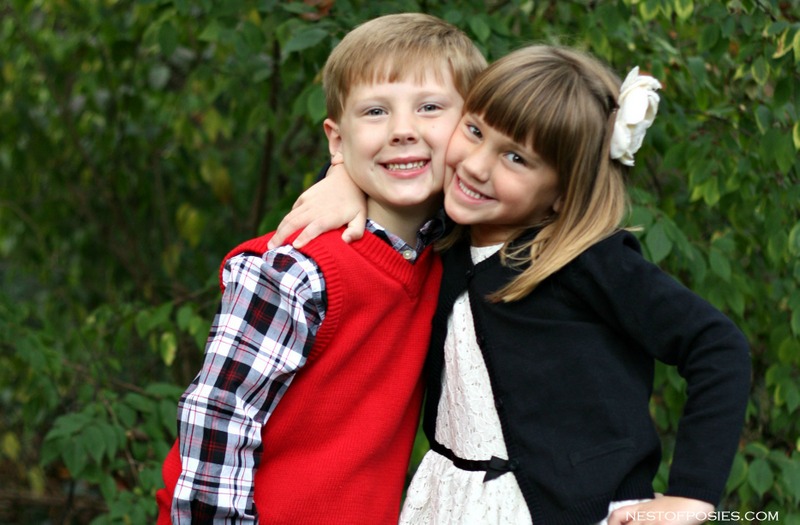 Throughout the years, I've learned to always stick to classics when dressing my kids for the holidays.  Some years I've gone casual, others dressy or dressy casual.  It's my personal favorite way to dress them, because I like to add homemade touches here & there (as you all know) or so we can use them later down the road.  For example I have dressed my boys in a classic white button downs from Carter's for many years & have used it for many holidays.  It can even be paired with a pumpkin pie.  😉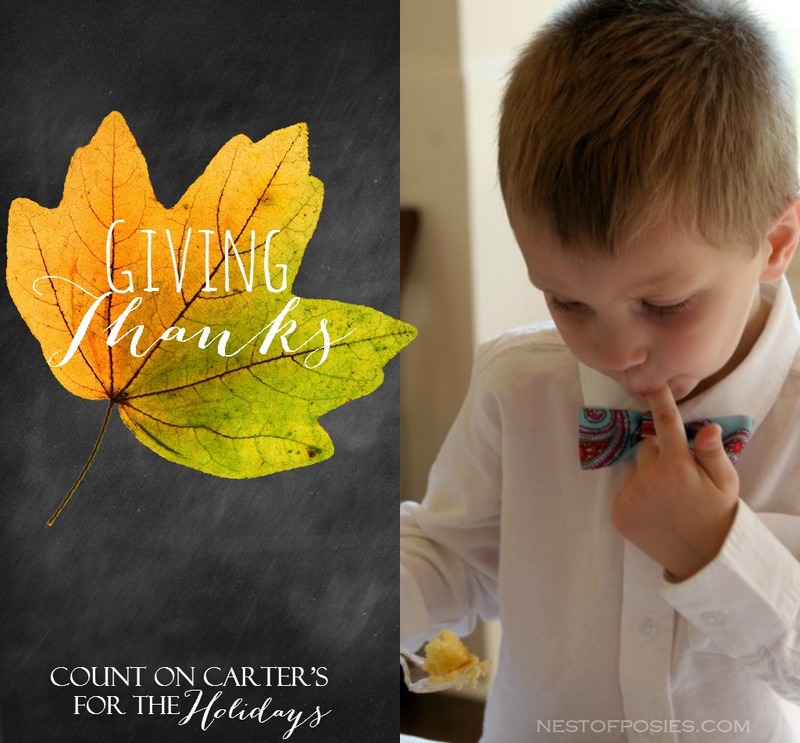 I have also learned that my greatest joy is celebrating the holidays with the kids.  Looking back through our Christmas cards and seeing how much they've grown or being reminded of the memories we made are always priceless.  They grow so fast, and documenting and of course sharing your photos are one of the greatest gifts you can give to your family.
If you're searching for that little extra touch? Carter's Holiday Shop has an entire selection of baby girl holiday dress up and baby boy holiday dress up with accessories like jewelry, headbands and cute socks to complete your little one's holiday looks. 
Our first year with the twins we used their birth announcement as a dual Christmas card.   As they grew older, I played around with their holiday attire for our Christmas card photos:  overalls, sweaters or even tutus.   That's the beauty of shopping at Carter's.  Because they offer a mix of everything!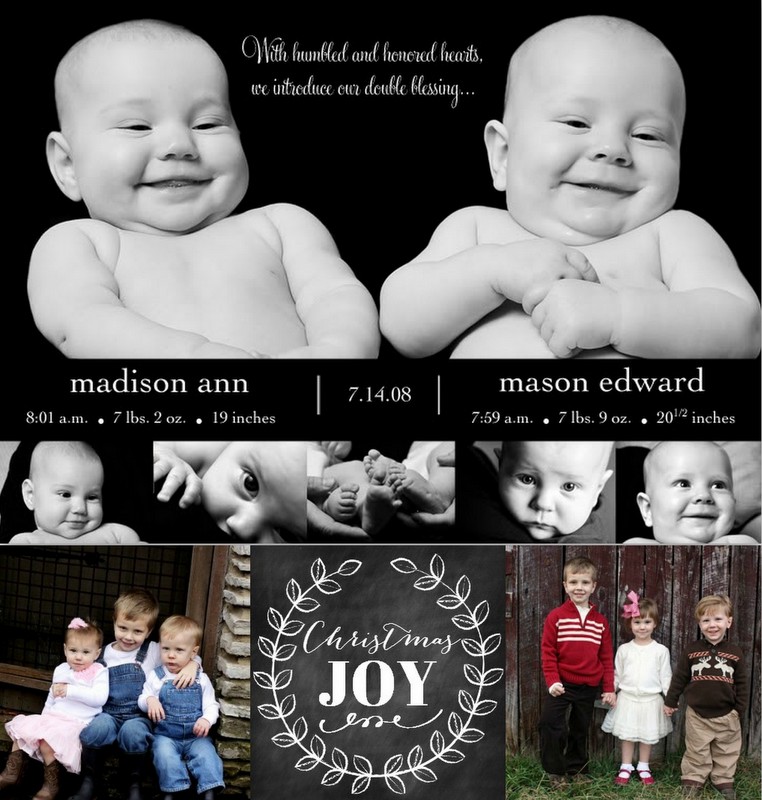 To find a store in your area, click here.  They truly are having amazing sales right now in their stores or online.  As the weather is getting cooler, my kids need warmer pjs, sweaters & pants and they're all on sale right now!   They even have the cutest Christmas pjs, socks, shoes & boots.
They have your kids covered!
And since Carter's knows that kids need new clothes for the change in season, they're offering a $50 gift card giveaway!  One lucky reader will win a $50 gift card to Carter's that can be used in stores or online.   Please enter using the rafflecopter widget below.
a Rafflecopter giveaway

"Like" Carter's on 
Facebook
, mention @Carters on 
Twitter
and follow them on 
Pinterest 
 and 
Instagram
to discover the latest great deals, exclusive events and offers for your little ones! 
This post is sponsored by Carter's, but all opinions are 100% my own.
Carter's partnered with bloggers such as me to help promote the Carter's Holiday Network. As part of the program, I received product or gift cards.  Carter's believes that consumers and bloggers are free to form their own opinions and share them in their own words, and therefore did not tell me what to purchase or what to say about the products I used. Carter's policies align with WOMMA Ethics Code, FTC guidelines and social media engagement recommendations. The winner of any giveaway in this program will be randomly chosen and gift card fulfillment will be handled by a third party.