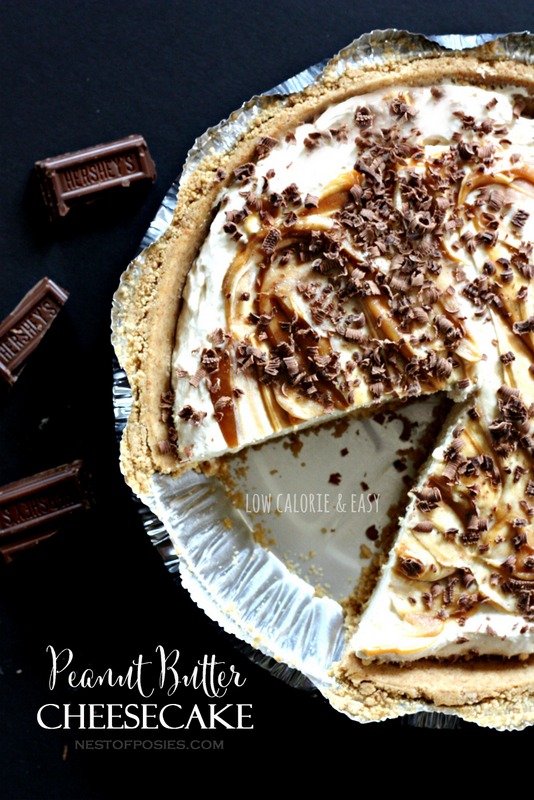 It's nice to have the best of both worlds, the combination of  Peanut Butter & chocolate are all I need to get me through the day.  I've been trying (key word, being trying) to watch my calories & move around more during the day.  When you're a blogger, it seems like all you do is sit & sit & sit.  And it's showing!!!
So…in my history of cutting back or watching my calories, I've always found that cheesecake is the way to go when you want something sweet, but don't want to destroy what you've achieved in your dieting, if you have a piece.  Now please know, I am not saying that this is something you can eat with zero guilt, because it does have carbs.  But it does have a lot less & the taste is amazing for something that is pretty low in sugar & carbs.
Low Calorie Peanut Butter Cheesecake
Ingredients
Ready made chocolate or graham cracker crust. Or you can make your own.
2 teaspoons of softened butter
8 oz of cream cheese softened
1/2 cup of splenda
2 Tablespoons of Peanut Butter (and a little extra to swirl on top if you like)
8 oz of cool whip or whip cream
2-3 grated squares of Hershey's chocolate

just 1/4 of a candy bar

- optional for topping
Instructions
In a mixing bowl blend your butter, cream cheese, Splenda, and Peanut Butter together. Save some Peanut Butter for topping is you like. Once that is all mixed, fold in your cool whip or whip cream. Pour cheesecake mixture into graham cracker crust & swirl some peanut butter on top, if desired & chill.
Once your pie is chilled

at least 4 hours

grate your Hershey squares & garnish the top of the pie.
http://www.nestofposies-blog.com/2013/10/low-calorie-peanut-butter-cheesecake/
To do the swirl, just use either a spatula or an iced tea spoon & swirl the peanut butter around on top of the cheesecake mixture.  This step is truly for looks.  But it sure does set it apart & make it look even better!  When you're dieting or cutting back, the presentation of food becomes even more important.  Or at least that's how I feel.  Because dieting is H A R D !!!  And we need all the beauty & fun swirls we can possibly get.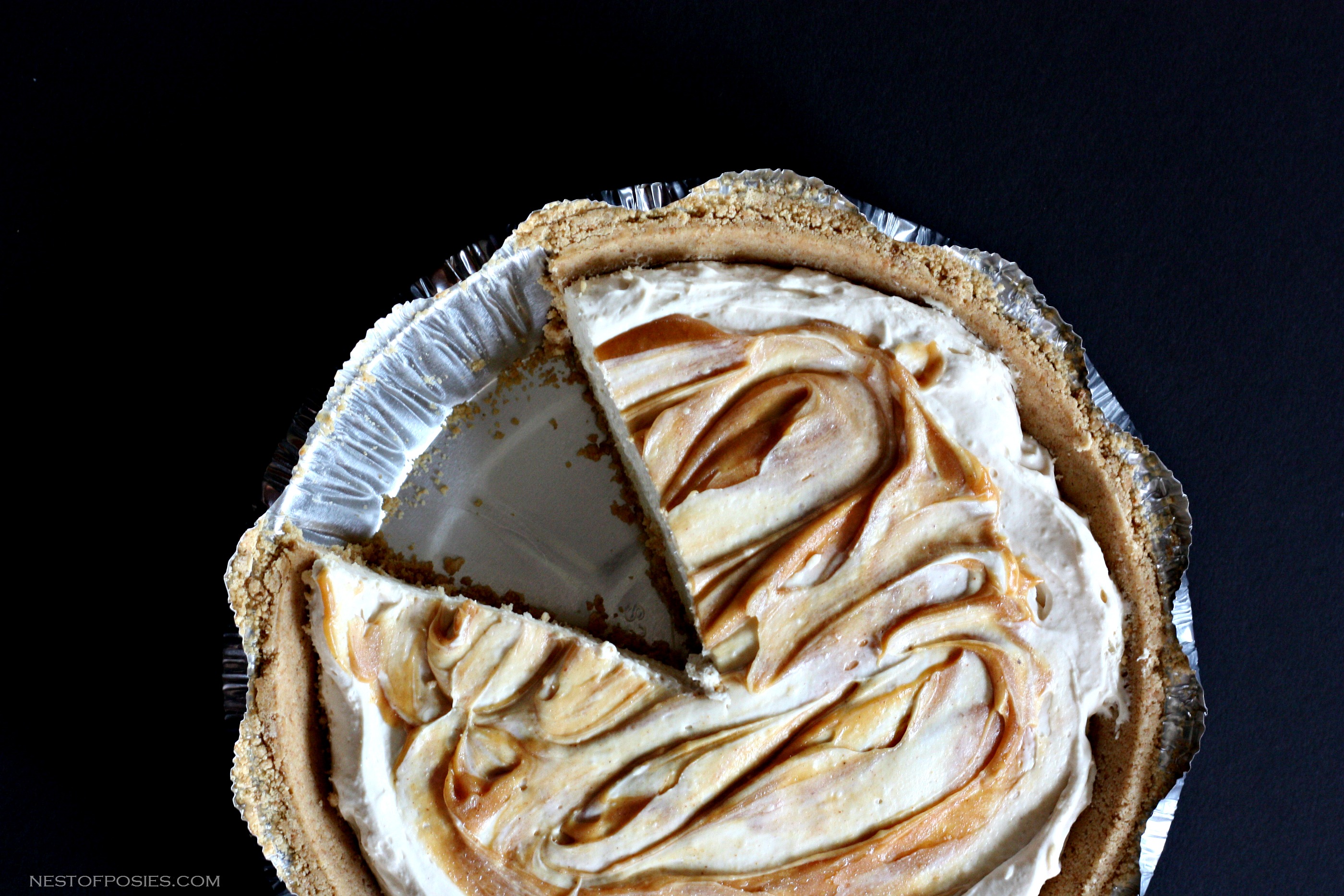 As you can see, my husband couldn't wait for the chocolate garnish before he headed to work.  Nope, I didn't plan it this way with one piece missing.  But that's totally how our house is.  I'm never fast enough to stop them before taking a picture.  But really, I'm making this food for them, so why should I always stop them before they're able to eat it, right???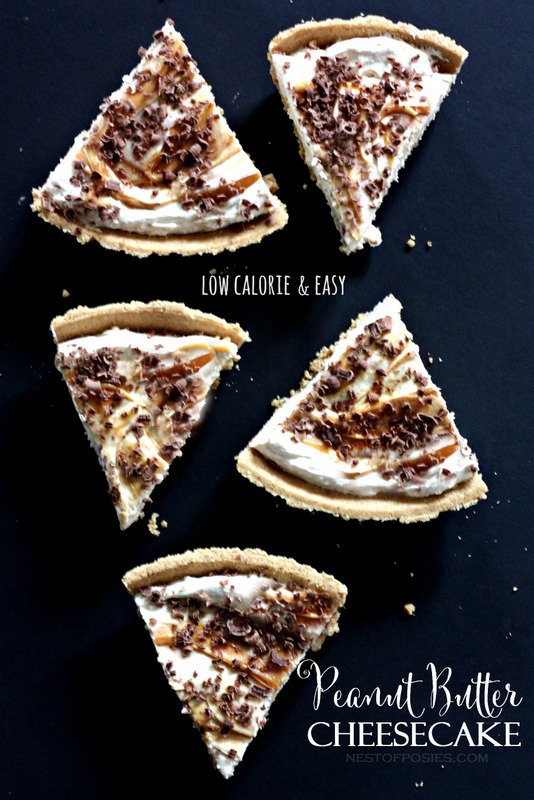 I promise, you'll be surprised with the taste.  It's really good for not having any sugar added into the mixture, other than some Splenda.  Plus cheesecake is so heavy, you wont need to eat a whole bunch.  It's a great dessert to make when you're needing something to cure your cravings, and the combination of Peanut Butter & Chocolate is one to help cure your sweet tooth anytime day or night!  Trust me!