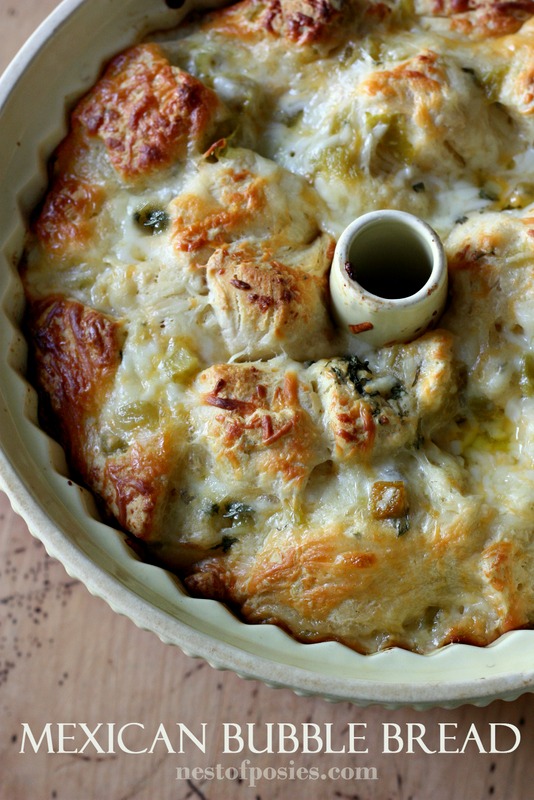 I love carbs.  There's nothing better in my book.  As I told a friend, I go to bed at night dreaming of my coffee & my first carbs of the day.   Yep, I love them that much.
So I had this idea to make Bubble Bread, aka Monkey Bread but loaded with all things cheese, b-u-t-t-e-r, green chilies & a few other tasty ingredients to eat with Chili.  Y'all it was amazing.  The ooey gooey goodness  of melted cheese & the delicious flavor of green chilies blended perfectly with our chili the other night.  It was definitely love at the very whiff of it baking in the oven, and the deep anticipation of smelling it baking built up the taste even more.  So if you've ever made Bubble Bread or Monkey Bread, you probably know the basic idea for making this bread.
Start with adding your ingredients.  It may not look good now, but trust me it will be devoured in minutes if you have 3 hungry kids & a husband.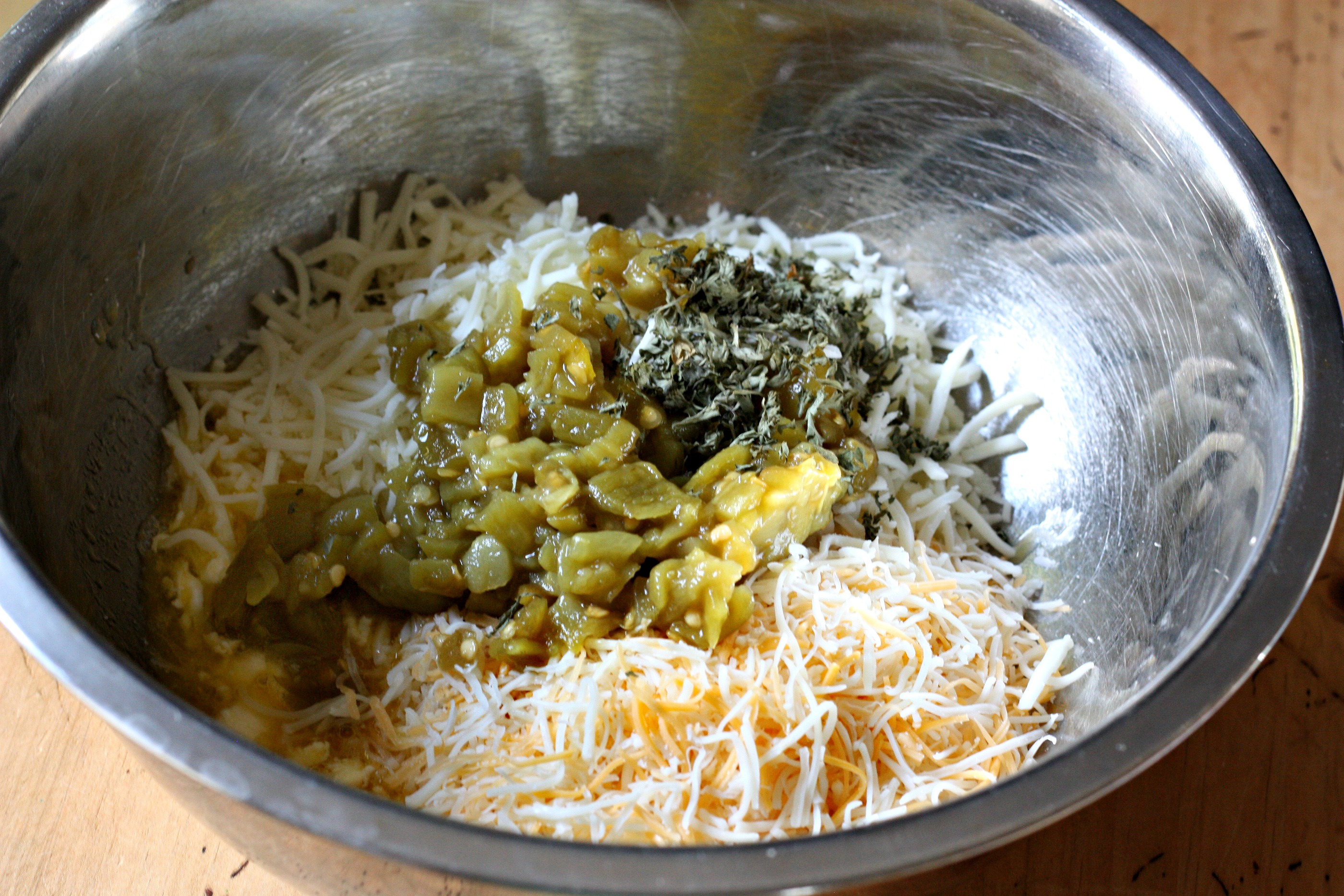 Ingredients
2 12 oz cans of refrigerated Biscuits tubes - cut in quarters
1 1/2 cup of Mexican Cheese
1 1/2 cup of Mozzarella Cheese
1 stick of butter melted
1 4.5 oz can of chopped Green Chilies
1 1/2 teaspoon of dried parsley
chopped cilantro - optional
jar of jalapenos - optional
Instructions
Heat your oven to 350*
If you have a non stick bundt pan there's no need to grease your pan, but if you have a ceramic one like me, you'll need to grease your pan prior to adding any ingredients.
Melt your butter
In a large bowl, mix your butter, cheeses, green chilies, cilantro & dried parsley together
Then open your biscuit tubes & cut them in quarters. Once you're done, place your biscuit in the large mixing bowl with the other ingredients & blend together carefully.
Place in your Bundt Pan & gently pat down your mixture to even it all out.
Bake for 30 minutes or until golden brown. Please check to make sure the center of your Bubble Bread is cooked thoroughly. Serve with Chili or Soup.
https://www.nestofposies-blog.com/2013/10/mexican-bubble-bread/
Mix together your biscuits that are cut in quarters along with the cheeses, butter, herbs, chilies and jalapenos if you like.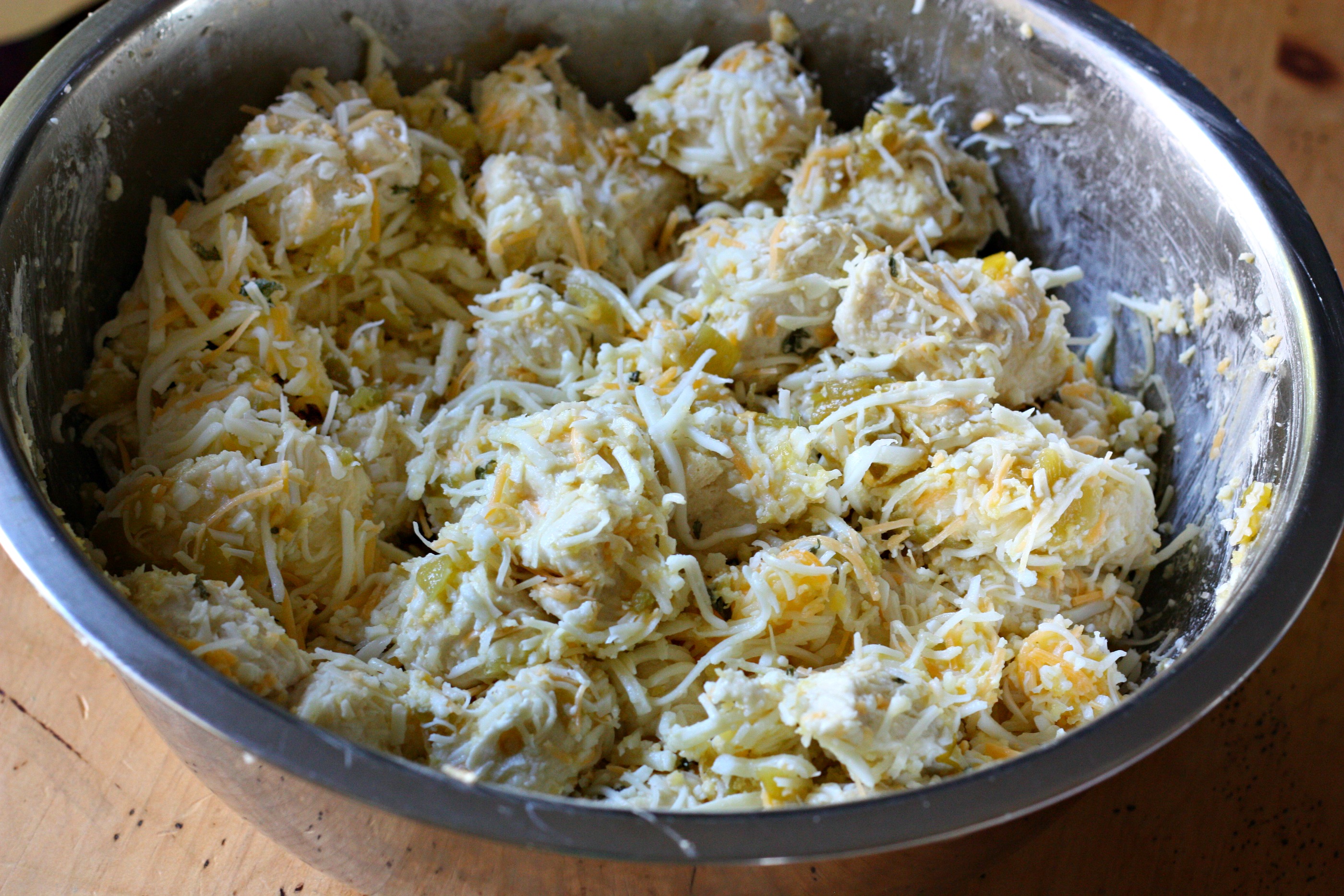 Allow to bake for over 30 minutes, or until golden brown.  Make sure you pair it with your favorite Chili or Soup.  I promise you will love it all together.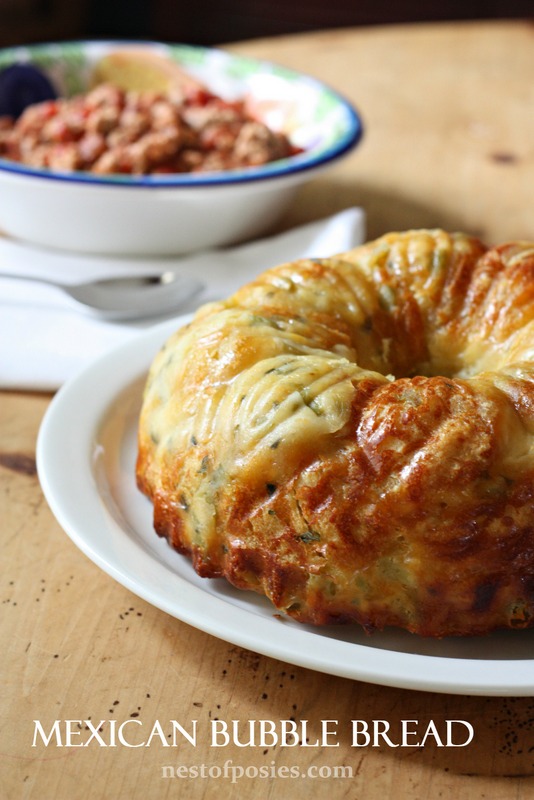 The results are an insane burst of wonderful flavors together, in an incredibly easy recipe.  The smell alone of it baking will drive you nuts.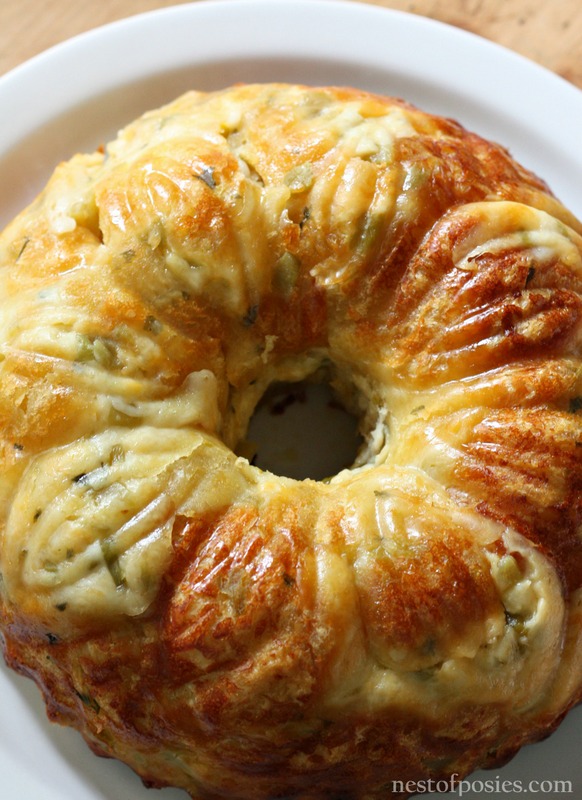 Once your Bubble Bread has cooled for about 10 minutes, flip it over & serve it on a dish or platter & try your best not to eat the whole thing.
Let's pin together!  Do you like good recipes, home decor, perhaps some crafty stuff or DIYs?  Me too!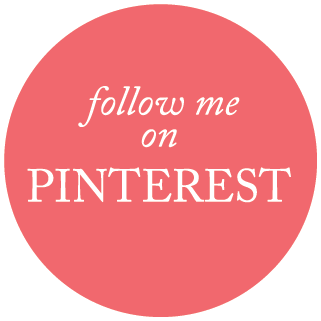 Follow Nest of Posies on Pinterest!
You may also like: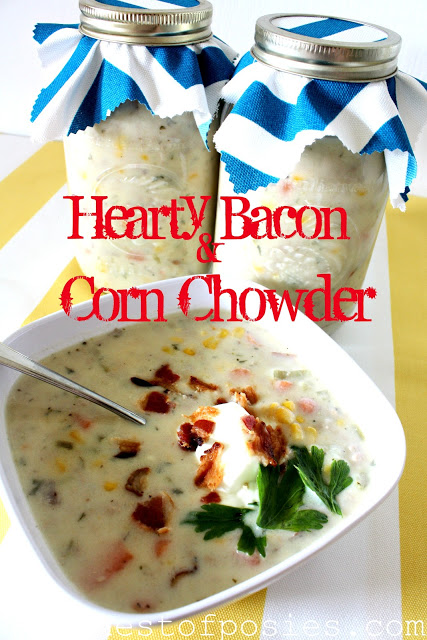 Hearty Bacon and Corn Chowder Soup