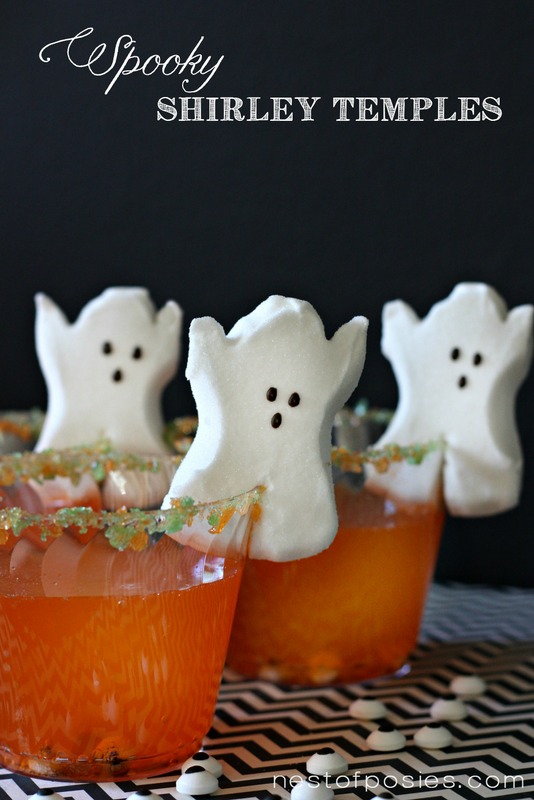 My best days are when I can surprise the kids with fun things.  Of course, that's their funnest days as well.  😉  We stayed home almost all weekend, played Halloween Bingo, watched some Halloween movies in between football games & read several books.  It was a rare weekend where we didn't really have anything planned other than grocery shopping  (and laundry, of course!)   I love cooking for my family when my husband is home.  It's always a rat race when he's not, so I try to completely enjoy the process when he's around, so this weekend I thoroughly enjoyed taking my time & making good & fun food for all of us to enjoy.
So last week I got the idea of making a Halloween drink for the kids, as in a Spooky Shirley Temple.
And it just so happened that Target has all the Halloween Peeps & Pop Rocks on sale this week & I already had this pack of googly eyes from Michael's.  All I needed to do was to create the drink part.
But guess what???  I cheated.  I used Sunkist Orange Soda & poured it into plastic glasses, that were rimmed with the Pop Rocks.  If you didn't know by now, I'll take a short cut whenever possible.  Life & weekends are too short, plus I happen to have the most forgiving kids.  Although, they would never know the difference between a real Shirley Temple & a faux.  All they knew is that it was in their words, "AWESOME, Mom!"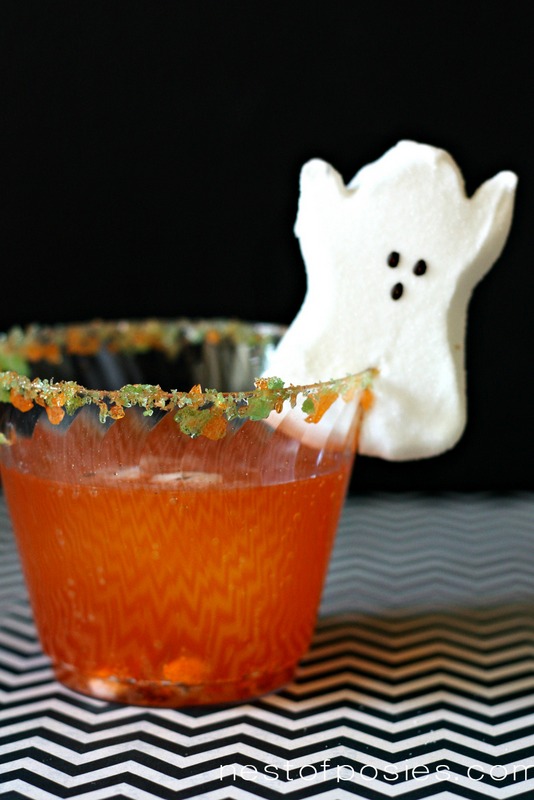 It's nothing grand, and by all means it's the easiest thing to make.  But the look & hearing their reactions were priceless.  Sometimes it really is the most simplest things, that make all the difference.  It probably took me all of 3 minutes to make these.   It took waaaaaay longer to take the pictures & do this post than it took to make these & drink them down.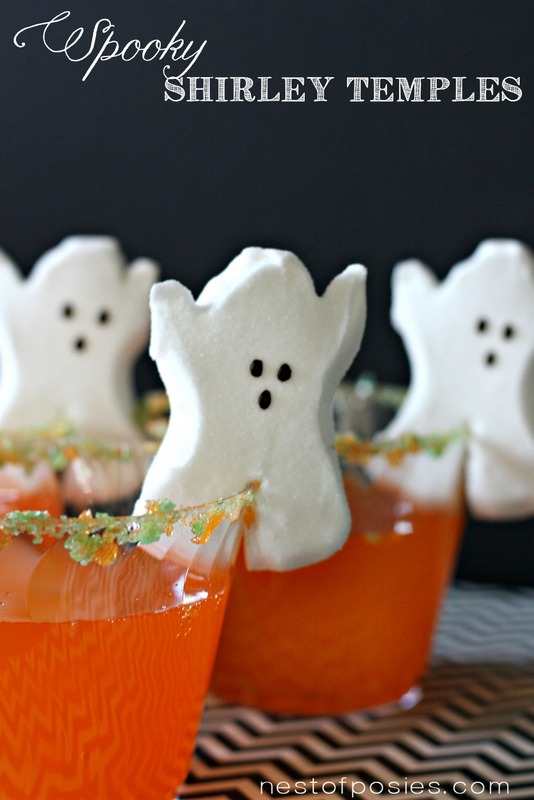 Extra bonus, the pop rocks pop just a little bit more with the carbonation of the Sunkist Orange Soda.  All I know is "CHEERS" to a low key weekend & an easy recipe that your kids will talk about for days.  😉