You know when you're a font junkie like me, it's hard to resist making new styles of Christmas Printables.  Last year, I made my first version of  Christmas Chalkboard Printables and you all seemed to like them.  But I've acquired more fonts, like I have shoes (and pounds) and so of course, I couldn't resist making a second version.
Surely you can understand, right?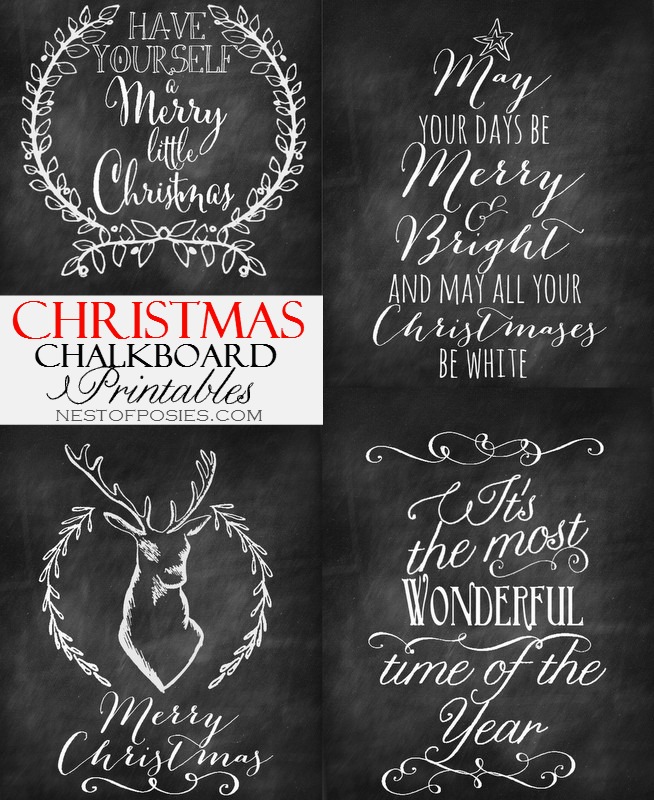 I used new phrases of course, new songs that will get stuck in your head until you absolutely have to start singing while you're looking through them.  I know, your welcome.  I also added some other fun graphic designs that I got from here.   I also seem to be on a scrolly trend lately, which I am personally loving right now.  The chalkboard trend is definitely something I love.  There's endless possibilities!  You can see how I use my chalkboard graphics to make a large poster size for less than $5 dollars!  I use the poster size graphics & place it above my mantel for various seasons.  You can see my Fall mantel from this year, and here's the one I made for Christmas last year just to give you some ideas.   I know I'll probably be doing the same this year as well.  I love how they look & it's so easy to do!  Check your Goodwill or your thrift stores for frames!  You can always spray paint them, that's what I did!
So here they are individually.  You can download and/or print them out using the box widgets at the end of this post, so just scroll down.  If you're reading this from a reader or a feed like blog lovin' you may have to click over to this post to print these out.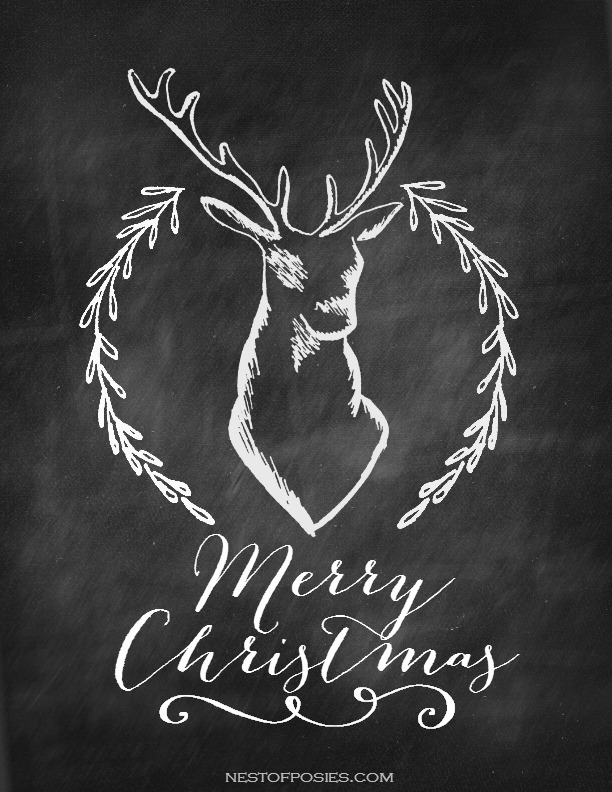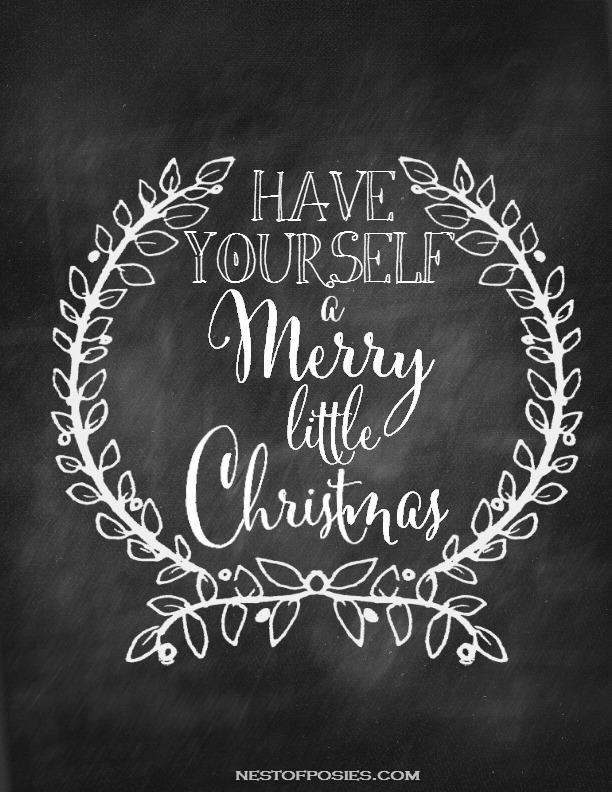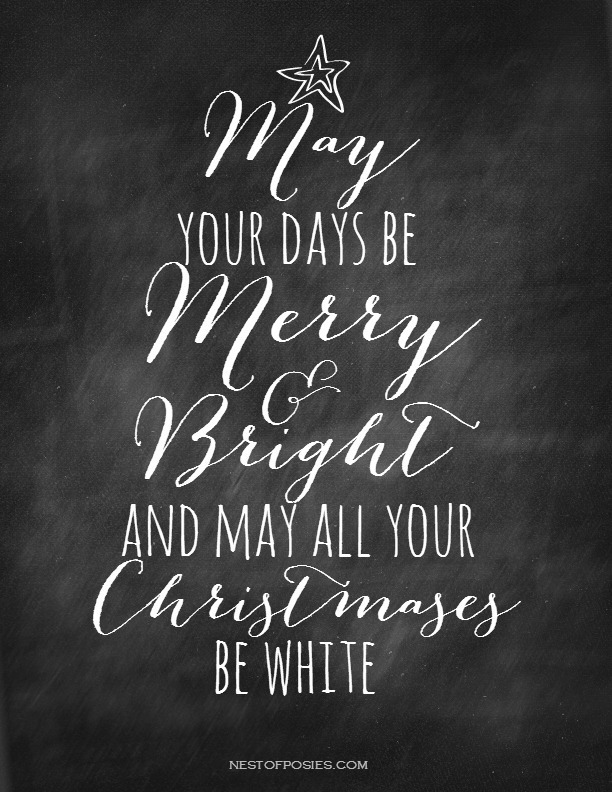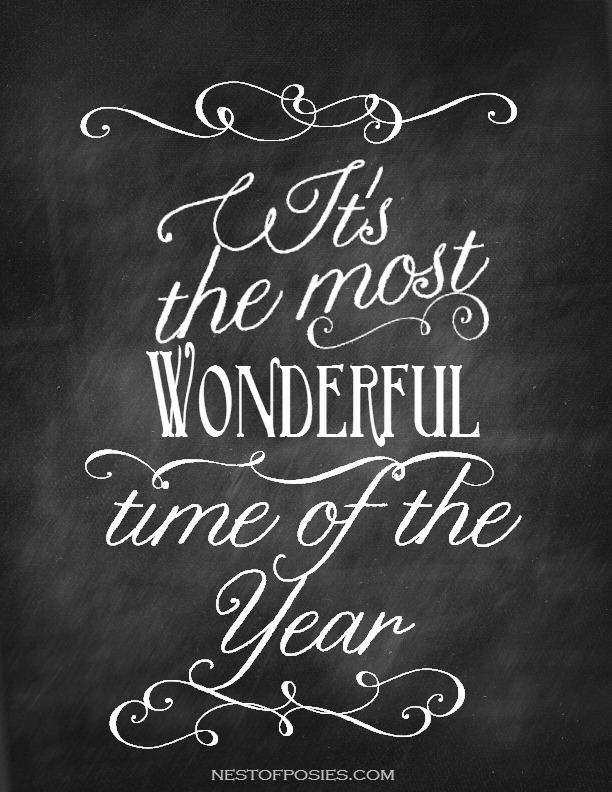 These printables are for personal use only.  Please, feel free to share – which I hope you do!  All I ask is that you link back to this actual post & not the download itself.  Thank you.  I recommend using white cardstock when printing these out.  And of course, head to Staples if you plan on using the blueprint form I mentioned above for a poster size.

~Enjoy!~
Let's pin together!  Do you like to pin crafty things, pretty home decor, recipes, kids stuff and all the in betweens?  Me too!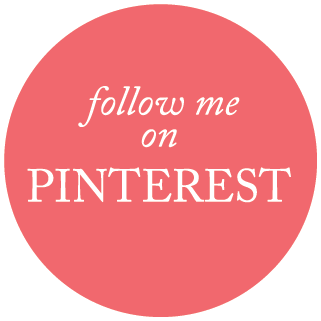 Follow Nest of Posies on Pinterest
Here's the first version of Christmas Printables I made last year.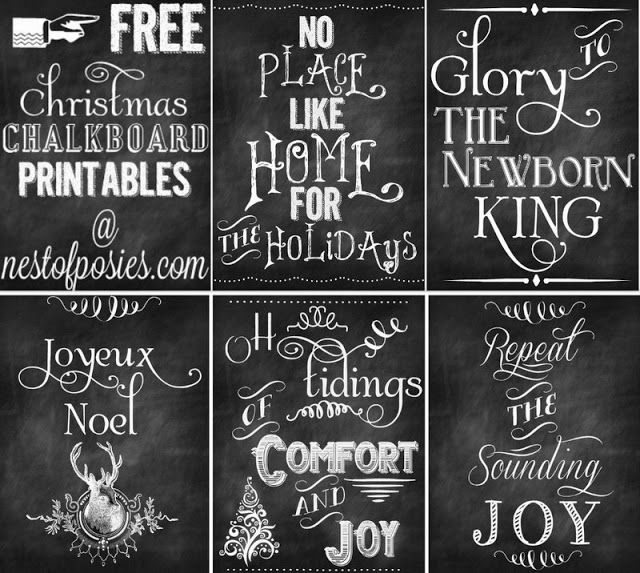 Here's my Christmas Mantel from last year.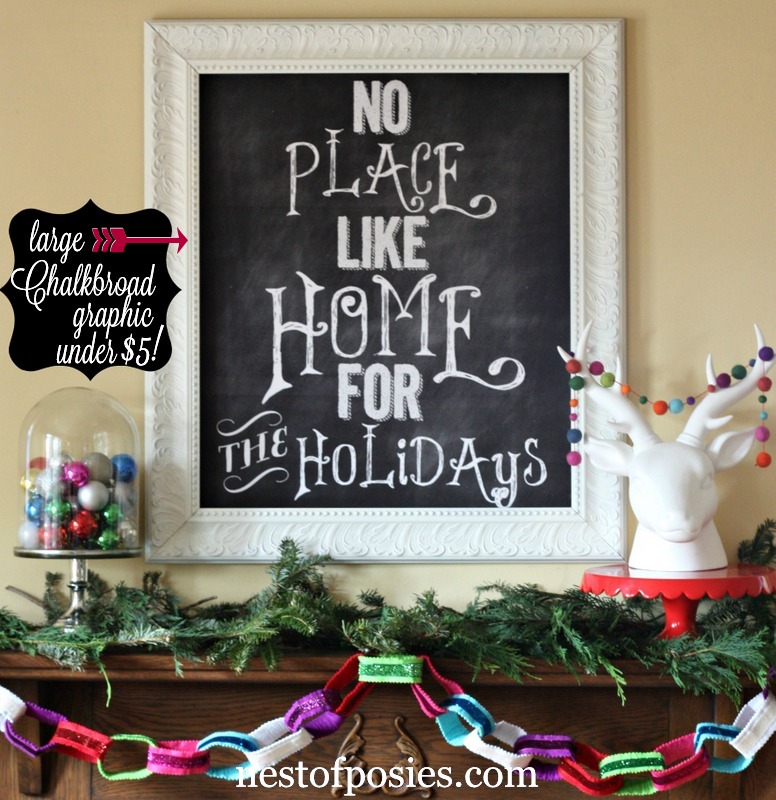 But if you really want to know what was the best thing I created last year for Christmas, it was this…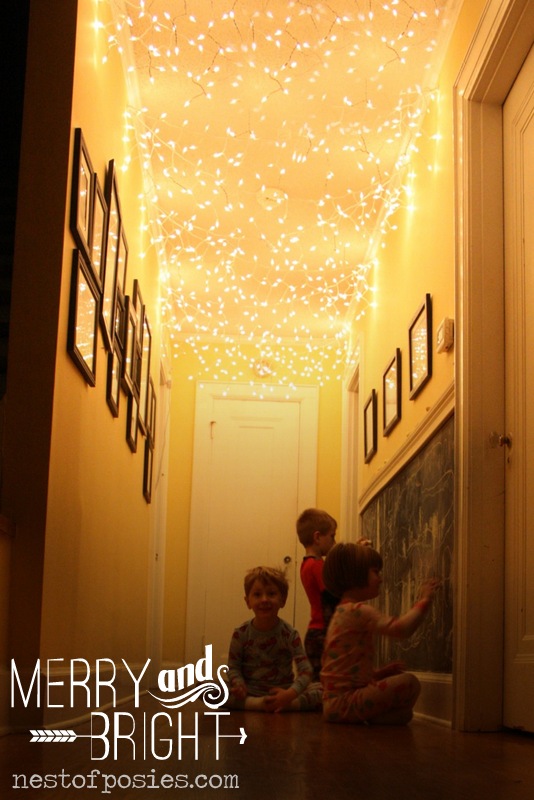 Add twinkle lights to your hallway & I promise you'll thank me.  This was the best!