This post is sponsored by Silhouette.
It's their biggest promotion of the year!!!  It's the Silhouette Holiday Sale!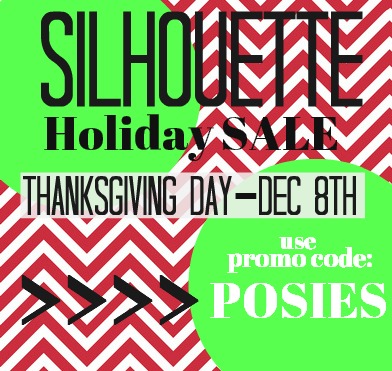 I can speak from real experience on this – the very first year the Silhouette Machine came out, I purchased one on Black Friday.  I was so excited!  Crafters & bloggers were singing it's praises & I could hardly wait to start crafting.  Once I was able to work with it & see all that it could do I was truly amazed!  I mean the machine is unbelievable!  I even remember my husband being impressed with it the first few times I started crafting with it.  Well, I am so happy to share that Silhouette is offering AMAZING DEALS once again for this Black Friday!!!
But the good news is that the sale starts on THANKSGIVING DAY!  You just have to use the promo code:  POSIES
Here's what they're offering this year…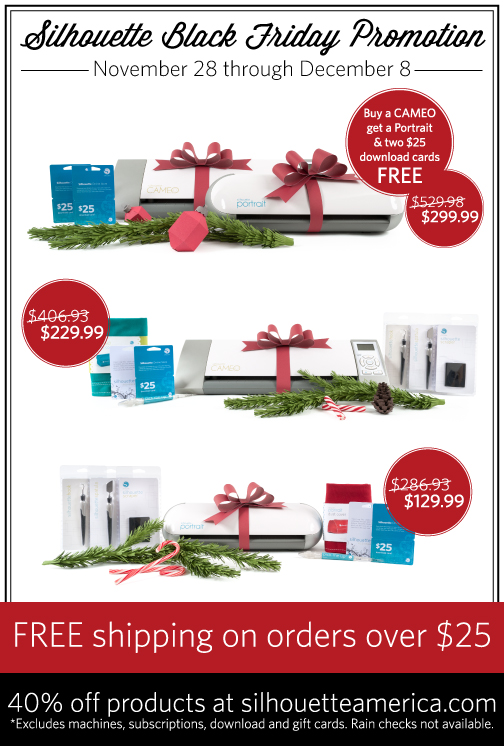 There's basically 3 bundles you can buy!  PLUS all the supplies are 40% off when you use the promo code:  POSIES
I was given the CAMEO Silhouette machine & was able to test it out last week.  Although I love my Portrait from when I originally purchased it on Black Friday a few years ago, I must say ~ I am completely in love with the CAMEO.  It's larger & right off the bat I noticed how the size is perfect for all those 12×12 gorgeous printed scrapbook papers that we all love.  It's also perfect if your working on large projects – or something with lots of lettering.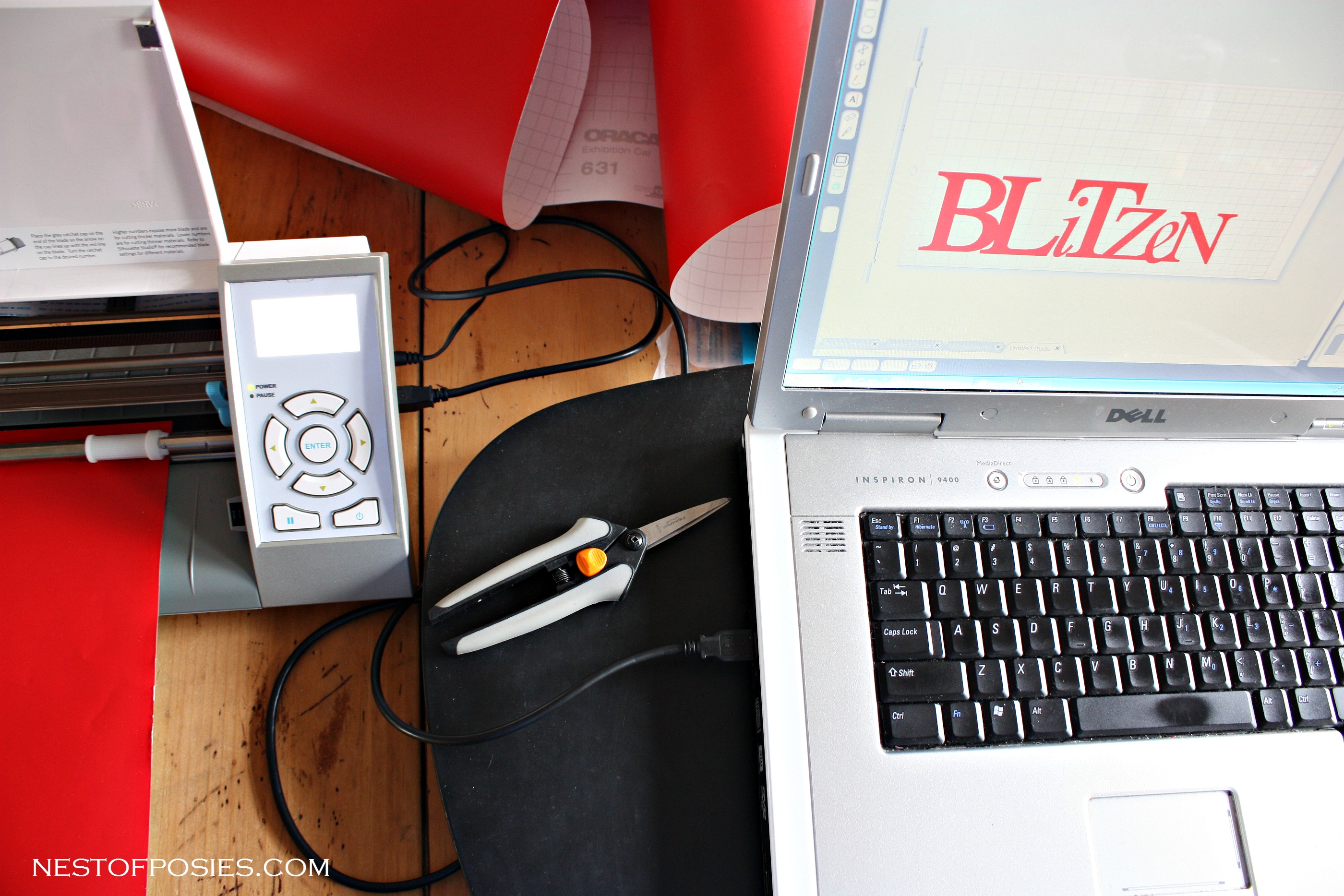 I had this idea in my head for a couple of years now, to do the reindeer names going up our stairs.  I had to call in my BFF for help to get all the letters placed on the stairs, so basically we had a party for 2 days, while our kids played together & we all ate & watched Christmas movies!  GOOD TIMES!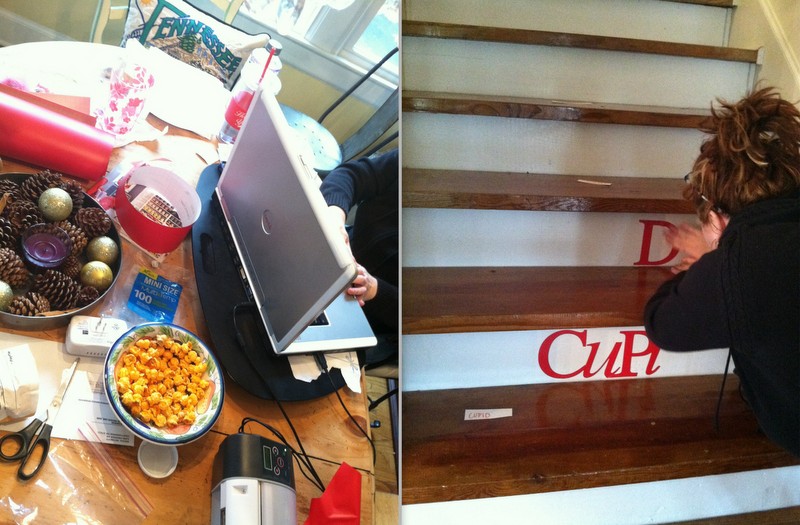 With the help from this tutorial we were able to "WELD" our letters together.  Some letter we left off for more of a dramatic look, but once we got the hang of welding, which basically means joining your letters together so they are almost like a cursive writing, we were good to go!
And here's the finished result!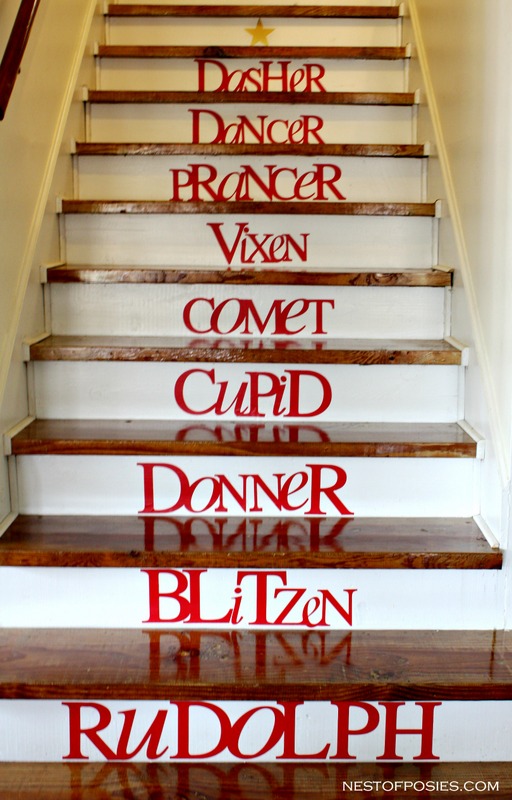 There's endless possibilities with the Silhouette machines!  And trust me, if I can figure it out, so can you!  It's almost as if you imagine it — you can make it with the Silhouette machine!
So if you want to check out more or if you know you are already interested, this sale is the BEST of the year!
Just use promo code: POSIES
and you'll be able to receive all the amazing deals!  Just click the buttons below to check out the sales!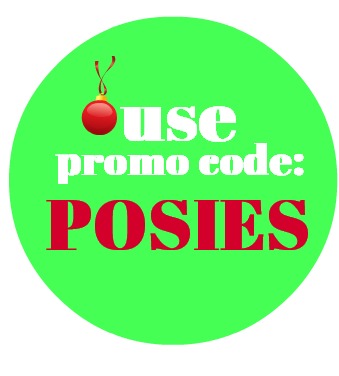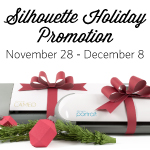 This is a sponsored post written by me on behalf of Silhouette.  All opinions are 100% my own.