It's one of my most favorite crafting tools & I'm giving one away!  One lucky winner will win a Silhouette Portrait!
With the powers of a Silhouette Portrait combined with a large coffee, there's nothing you can't do!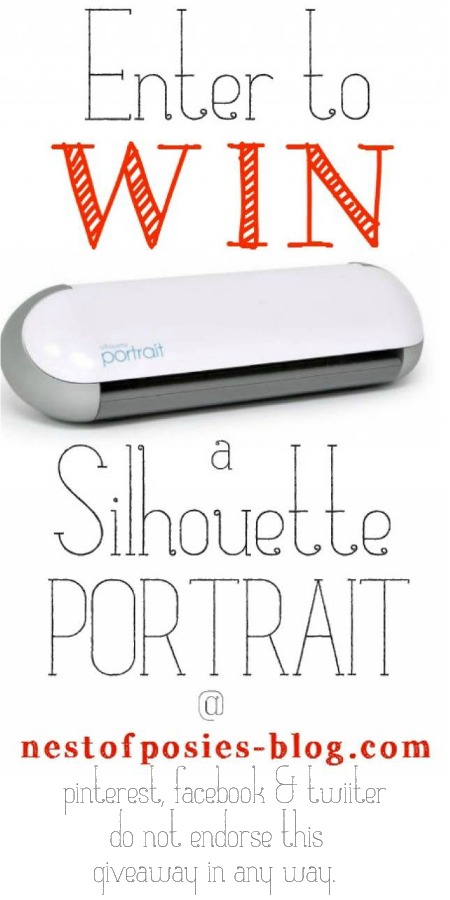 The possibilities are endless with this machine!  You can make something for every room with the Silhouette Portrait!  Kitchen, the kids' rooms, bathroom, the office, something for all seasons & all holidays!  I love this machine!
The Silhouette Portrait® is an electronic cutting machine for personal use. Like a home printer, it plugs into your PC or Mac® with a simple USB cable. However, instead of printing it uses a small blade to cut paper, cardstock, vinyl, fabric and more up to 8″ wide and 10 feet long. The machine also has the ability to register and cut printed materials.
Here's the Silhouette Portrait in my craft/office.  It's not a large machine & it is simple (even for me!) to plug in & start a fun project!  Plus they have an online store where you can buy so many fun & amazing designs!  The majority of the designs are .99 cents or you can buy a monthly membership (which is what I have) and upload as many as you like.
You can read more about it on their website, they also have "how-to" instructions!  I have counted on my Silhouette machine for many projects throughout the years.  Holidays & for the everyday!  Here are just some of the few projects I've made with my own personal machine.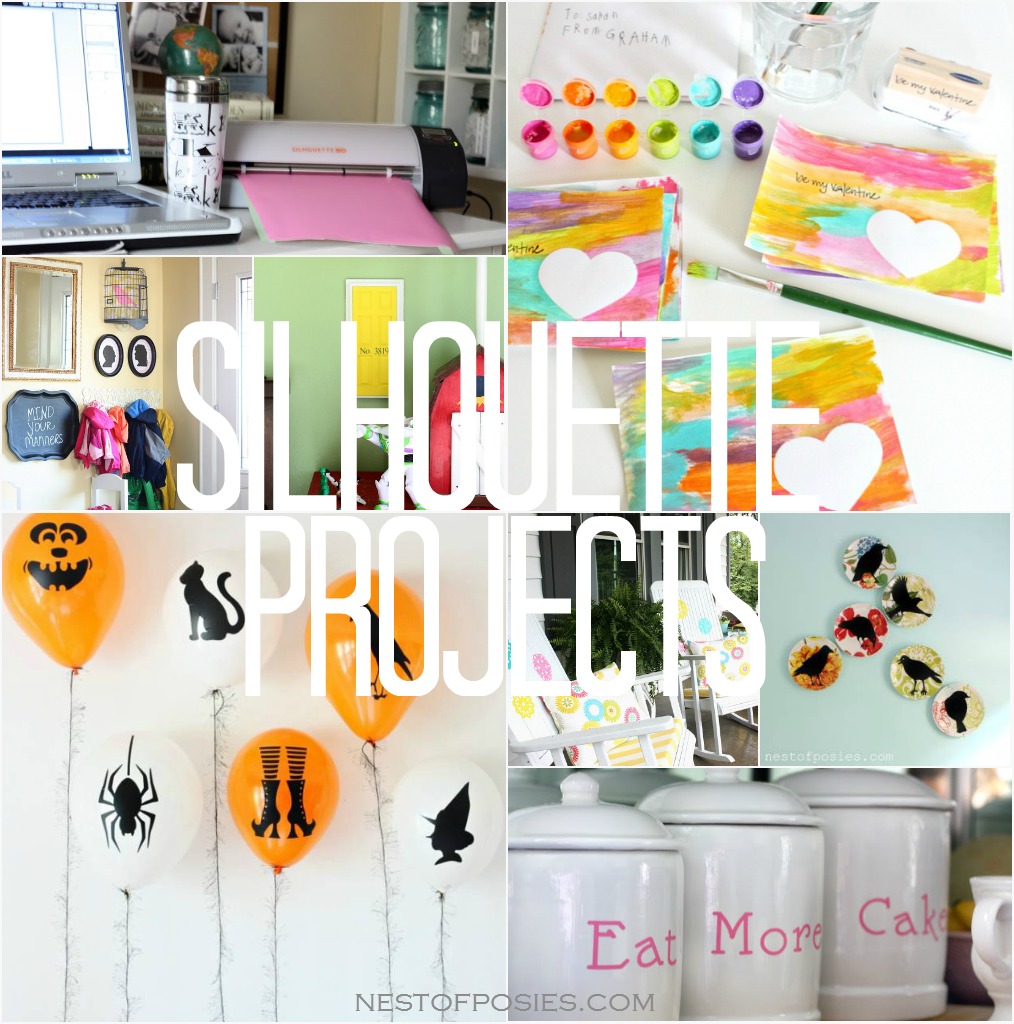 It would be the perfect crafting tool to have just in time for the holidays!
If you're reading this in a reader, you'll need to hop on over to the blog in order to enter to win using the Rafflecopter widget.
Just follow the Rafflecopter instructions, please give the widget box a few seconds to load.  Sometimes it takes a while.
Winner will be notified by email, so please ensure you have entered the email you use the most!
a Rafflecopter giveaway