You all know I love wool felt, right? So it's probably no surprise that I tend to craft with it a lot.  Last year I made these  incredibly easy Stitched Felt Ornaments as a guest post for Skip to My Lou.  So this year, I thought it would be fun to share them with all of you over here.  You will be amazed just how easy they are to make!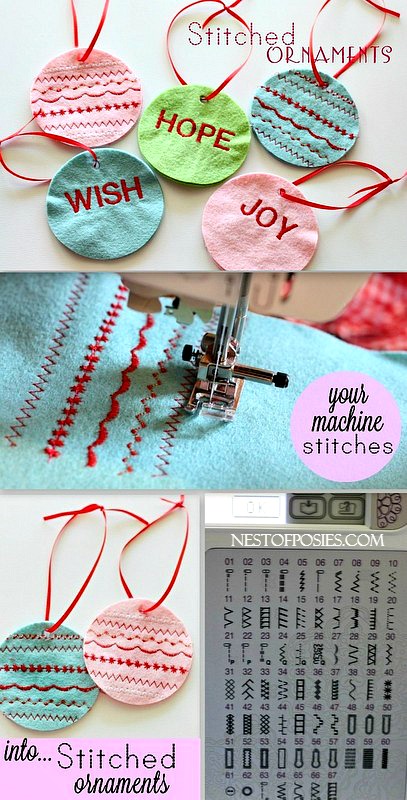 Actually, there's 2 types of ornaments here.  My basic sewing machine does embroidery & of course, all the other stitching that I rarely use.  I thought it would be fun to actually use those stitches to create these ornaments.  So if you don't have a machine that does embroidery work, you can most certainly use all your stitches that your machine does & create these in a matter of minutes!
I simply played around with my stitches & went to town.  I used red & white thread for my stitching, but obviously you can use any color.  The sky is the limit with all the possibilities!  I think they would even be fun as gift tags!
After I finished with the stitching I used a dye & cut them into a circle and cut an additional circle for the backing.
Punched a hole in the top with a regular hole punch.
Glued the 2 sides together with hot glue.
Threaded simple red ribbon through the punched hole for hanging.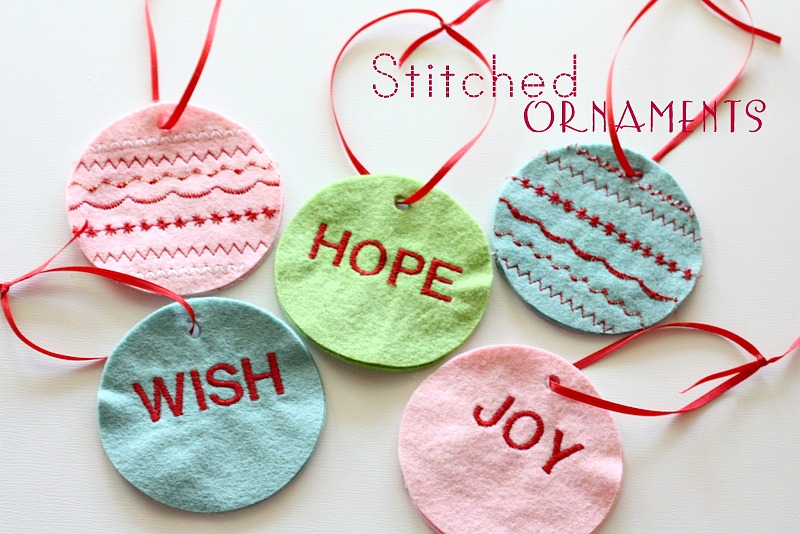 I think they would be great as teacher's gifts or on a food gift that you would give to your neighbor or coworker.  Maybe it's me, but I love handmade Christmas decor.  My eyes are always drawn to it, and I think most people appreciate handmade more than anything!  But with these Stitched Ornaments, time will be on your side because it's such a quick project!  Aren't they so cute?