I bet we all can agree that we love to receive Christmas cards in the mail!  Here are some fun ideas to address your envelopes using Washi Tape, vintage stamps & stickers!  While using your REAL handwriting.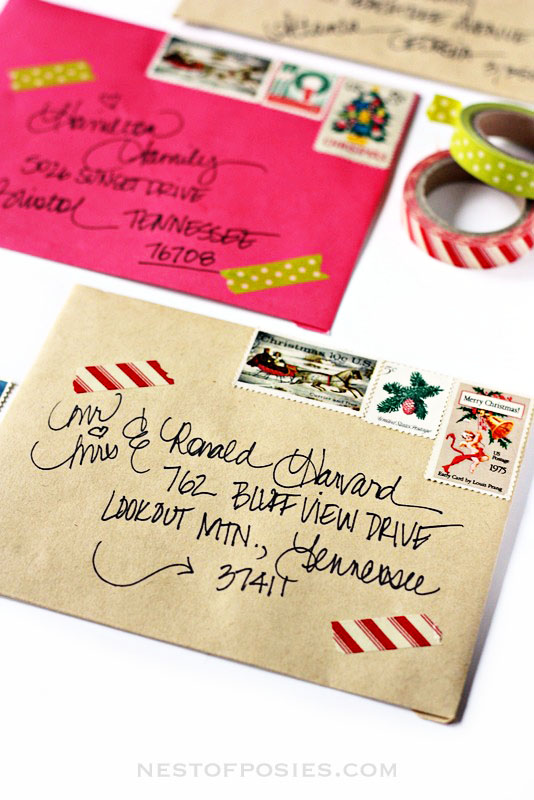 Back when I was 16 & didn't have a care in the world other than what I was going to wear & if my hair looked good, I worked for a small secretarial service.  It really was a one woman show.  That one woman (my boss) was a power house.  She could do it ALL & then some.  She taught me so many many things.  But I always think of her when I address my envelopes.  She always told me to spell out the entire words when addressing envelopes.  The full street name & the full state name, basically no abbreviations.  Lets just say ~ it has stuck with me almost 30 years later!
I have always loved that look.  It looks a little more formal, but it also looks all symmetrical when you look at the entire envelope.  The other thing I personally LOVE to do is to mix & match my cursive handwriting with printing.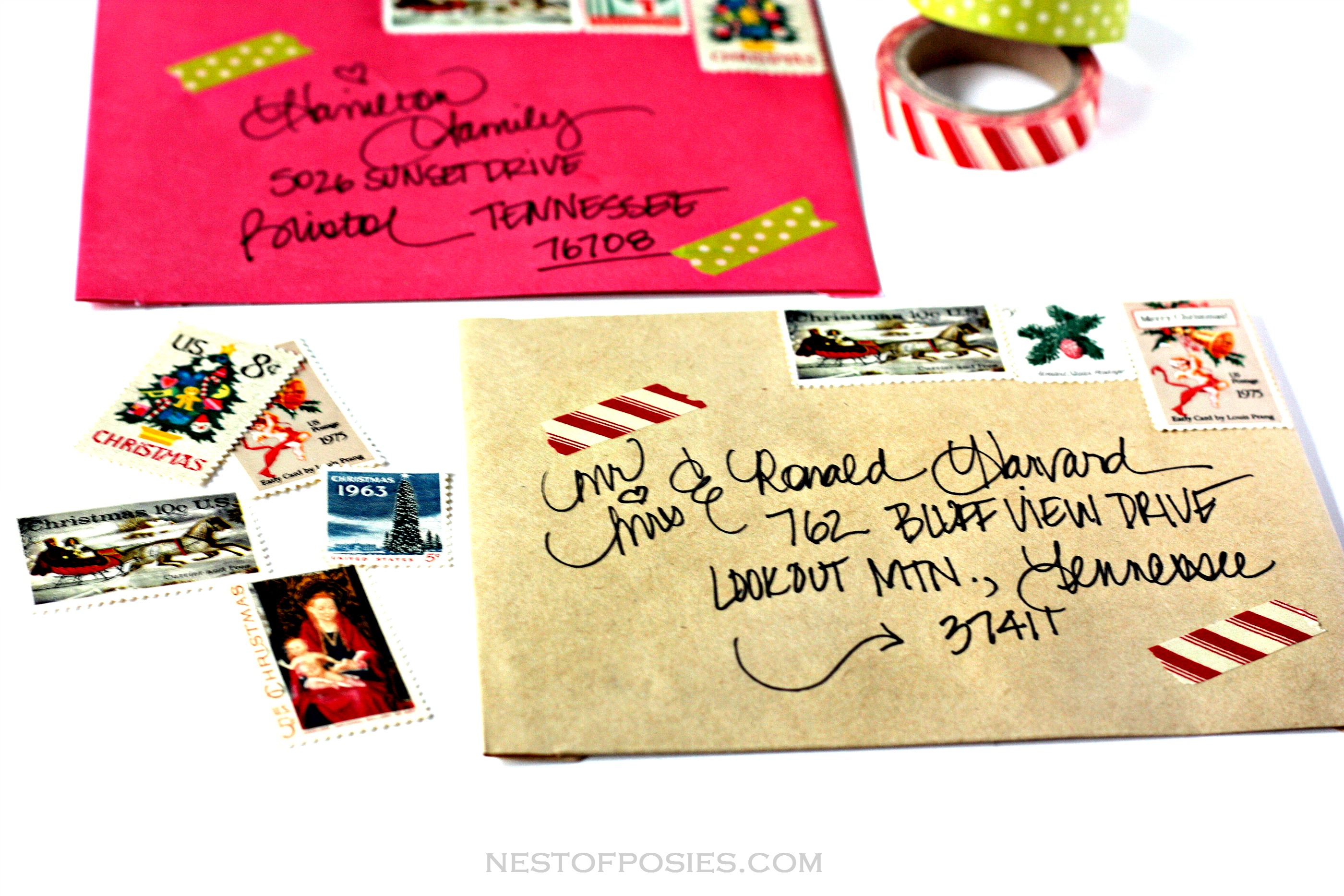 Just don't tell my old boss that I abbreviated Mountain.  shhhh!
You can find Washi Tape at any craft store nowadays.  My 2 rolls are from Target.  They're a little thinner than the normal size, which makes it perfect if your Christmas card envelopes are a little smaller.  I also have a "thing" for vintage Christmas stamps.  I found mine on eBay for hardly anything.  Of course, I add the current stamp to my envelopes, but I love to add a few vintage stamps as well, just to give it a fun twist.  What's crazy is I am pretty sure I can remember a few of these stamps for long ago.  Geez, I'm getting old!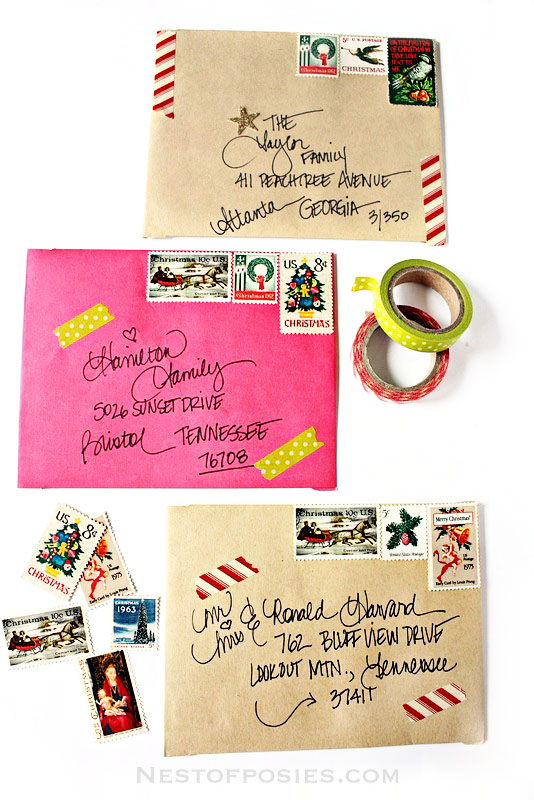 Now obviously these are not the calligraphy wedding invitations you see floating around on pinterest, but when you mix & match your hand written font, add some color with Washi Tape, and of course stickers or stamps you can make your Christmas card envelopes POP no matter how neat or messy your handwriting is!  Not to mention the mail man will love you for having some exciting cards to deliver.  😉