It's hard to believe this is my 5th year sharing our home during the holidays on the blog.  I'm also getting tickled at myself thinking how much my style &  tastes have changed.  It's like I've gone from the shoulder pad era of decorating & now I'm in a little bit of country & a little bit of rock & roll.
We wont even reference the first couple of years in our home & the crazy styles that we "bought" into while trying to make our own style work.
I always thrive on creating our home so that it is yummy to our souls & even though, I still want to do a lot more to it, I am so happy with where we are right now.  We live in almost a 100 year old Sears Catalog Home & I do believe we have done something major to every room.
My latest decorating adventure was to paint our dining room wall black & turn it into a Eclectic Black Gallery Wall.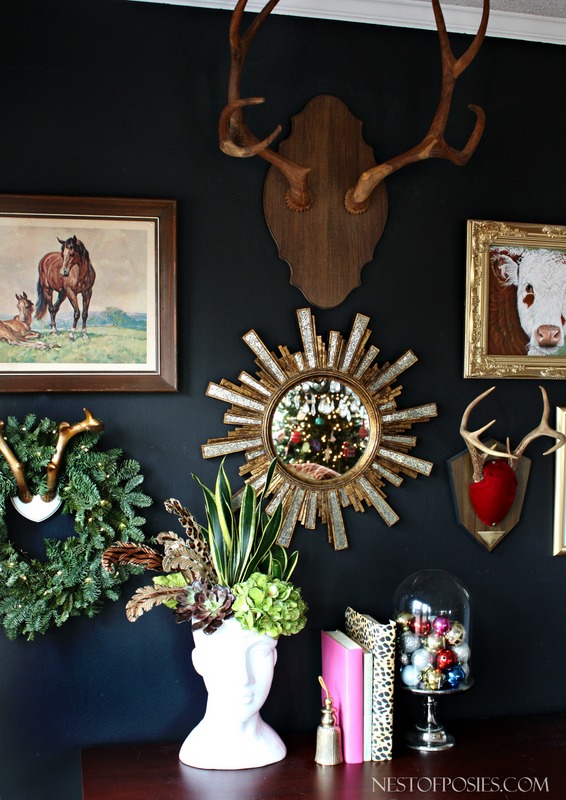 I actually just shared this on my blog the other day, so it is a little gussied up for the holidays, which I absolutely adore.  She definitely adds a whole lotta bling to our home, and I love it!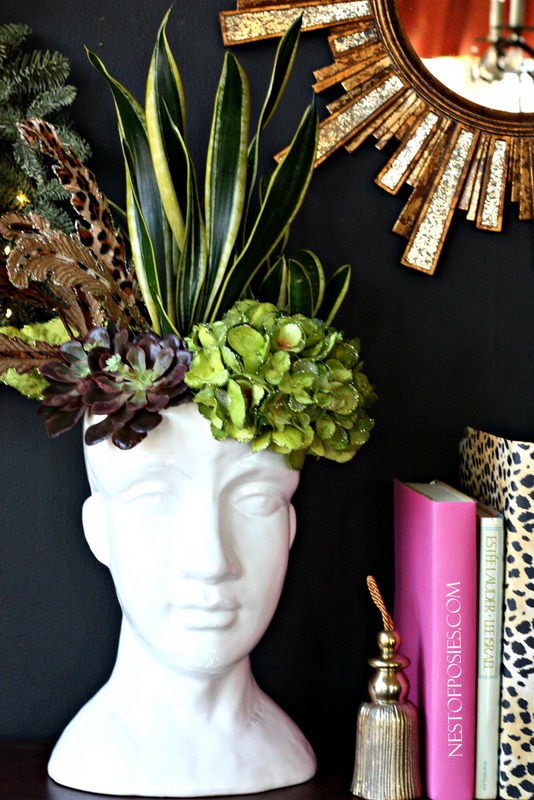 Below is my MayBelle, I guess you can call her a Christmas gift to myself.  She is the newest member of our family, painted by the fabulous Colleen from Just Paint It.  She is by far the star of the wall.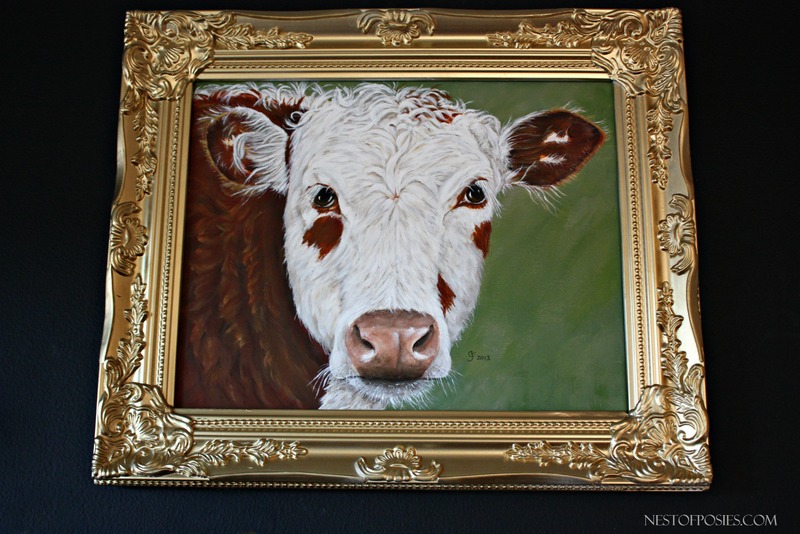 And here's our Merry Christmas Chalkboard Mantel…I am in the process of painting all of our walls white in our home, other than the one black wall.  My mantel wall was the first to be painted white, and I positively love the contrast of the wooden mantel up against the white walls.  Of course the fresh greenery adds a lovely layer to the black & white as well.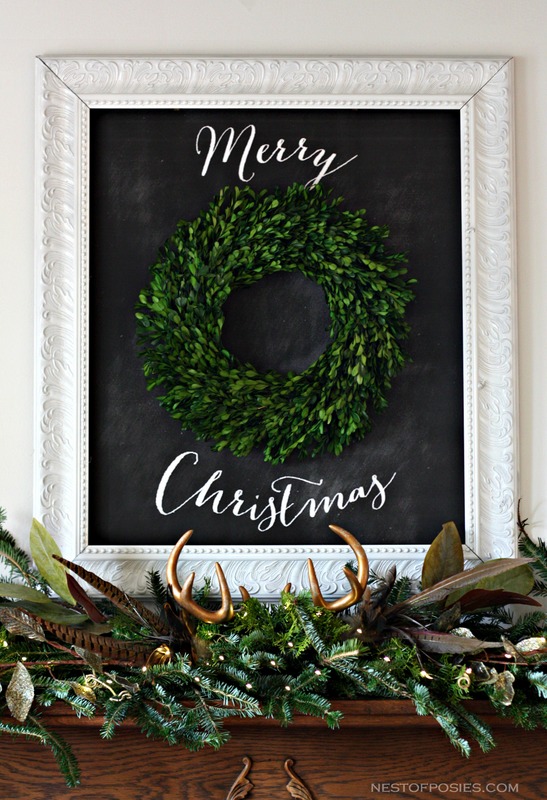 Just in case y'all didn't know ~ we live in the great state of Tennessee.  With these Christmas Home Tours, I usually link them up to link parties…and sometimes I feel like I need to give you a little bit more personal glimpses inside our family & home.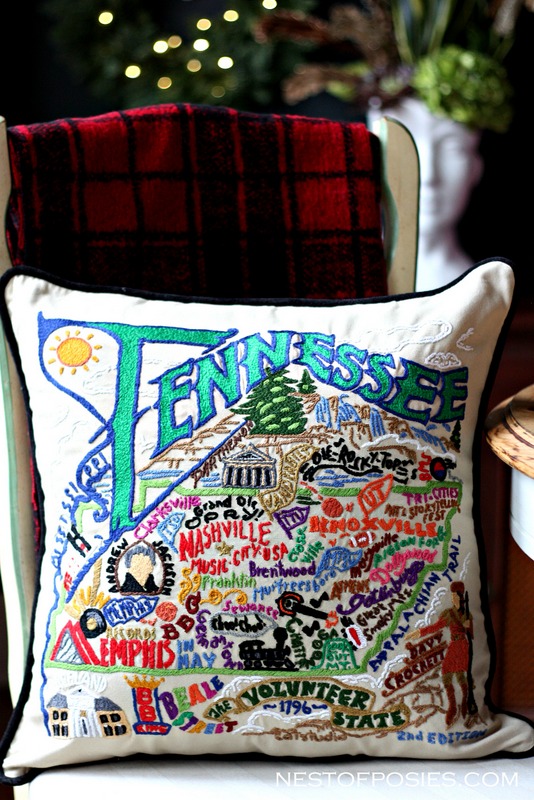 And we're lucky & blessed to have 3 kids.  Who are at the funnest ages right now to experience all the Christmas wonderment that comes along with this time of year.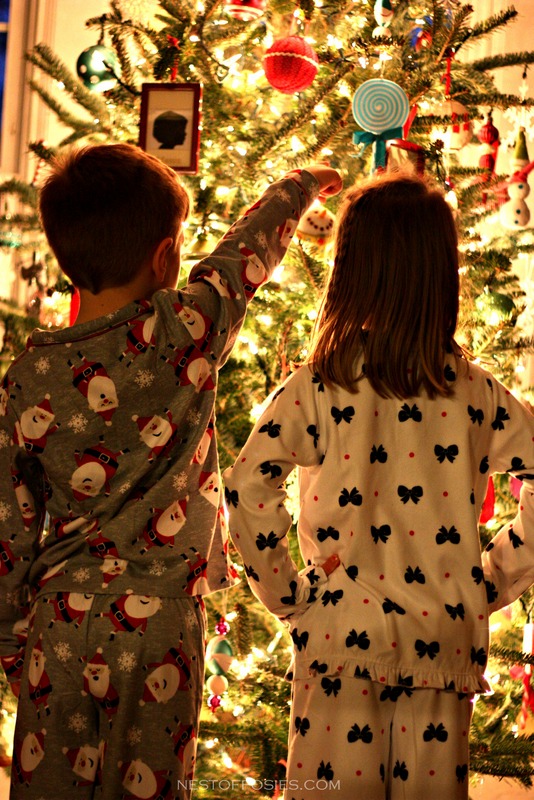 The stairs below have been so fun & a lot of playing & giggling takes place along these steps.   It makes my heart happy to witness & hear all of that.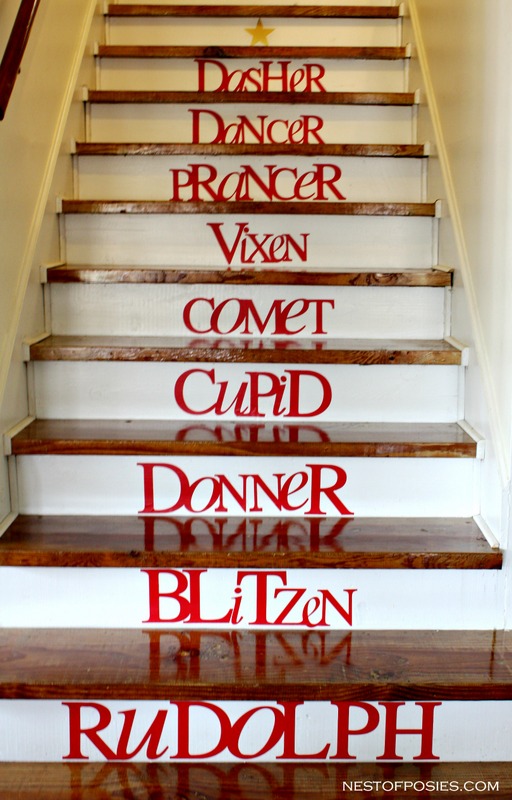 I also added some fun touches of Christmas here & there in the kids' rooms.  Here's the boys' room.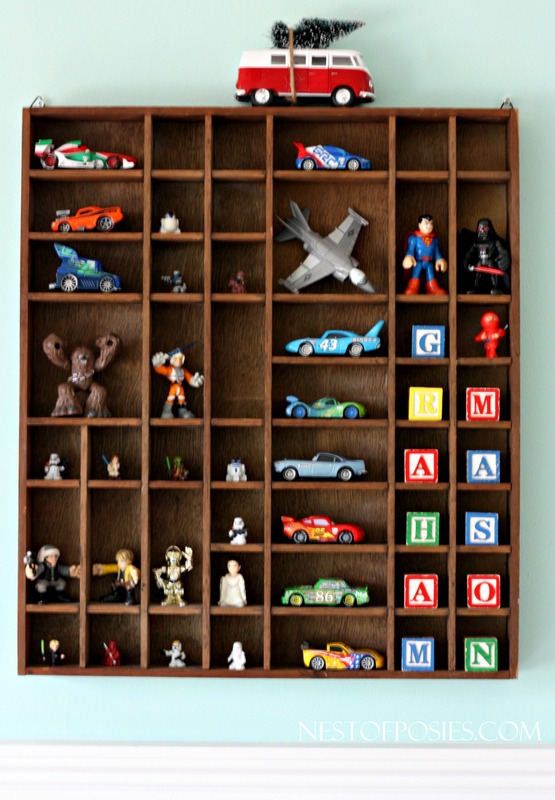 We just used some of my scrap ribbon & a strand of lights to make a fun fairy light display.   It's magical at night or on rainy days.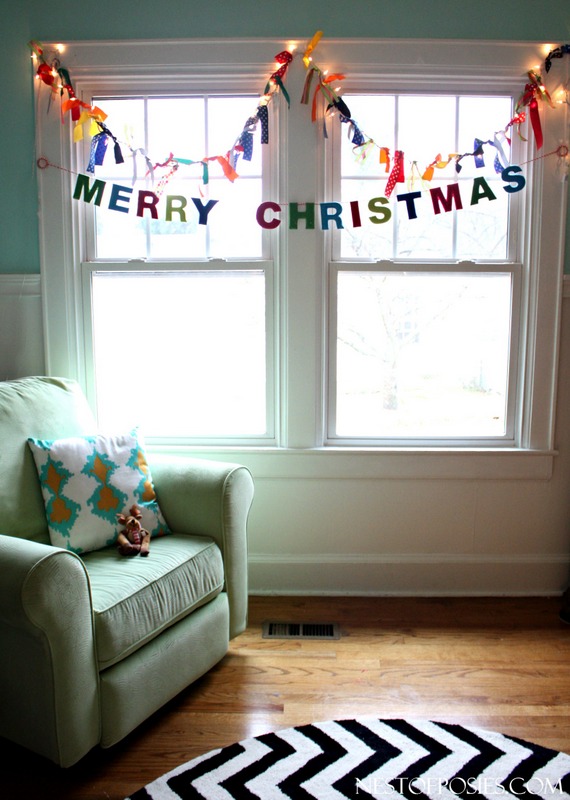 I moved this Pom Pom wreath that I made at the beginning of the season into my daughter's room.  I always love when each room in the house has a touch of Christmas added in.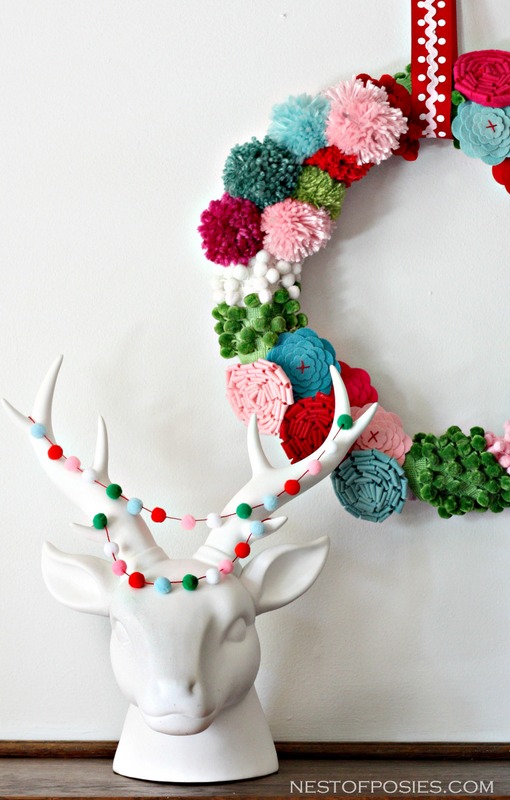 Although I've tried to keep things a little bit more simple this year, we still have plenty of  decoration.  Enough to soak up all the wonder & joy of the season!
Wishing you all a lovely & very Merry Christmas!