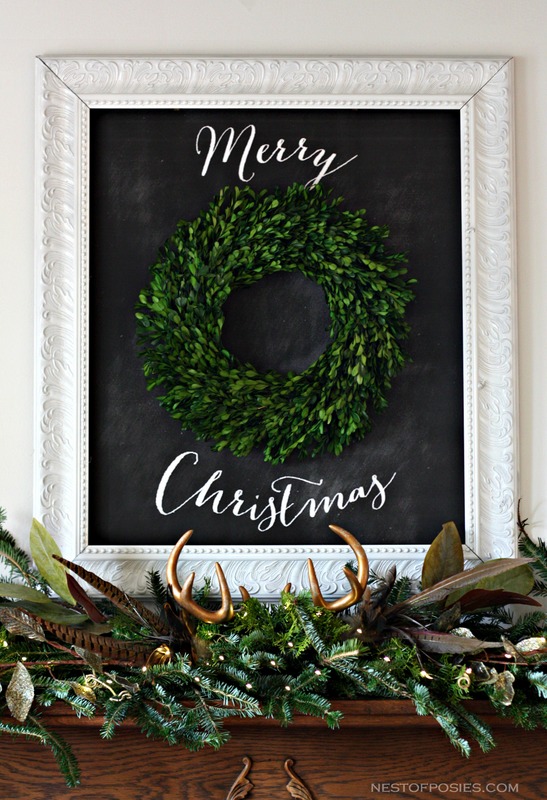 Well, here she is in all her fresh cut greenery glory, our Christmas Mantel.  This is the very first time I have never used bright colors for our mantel.  Which, to be honest seems a little odd for me.  I love color.  But this year, I want to focus on everything being fresh and simple.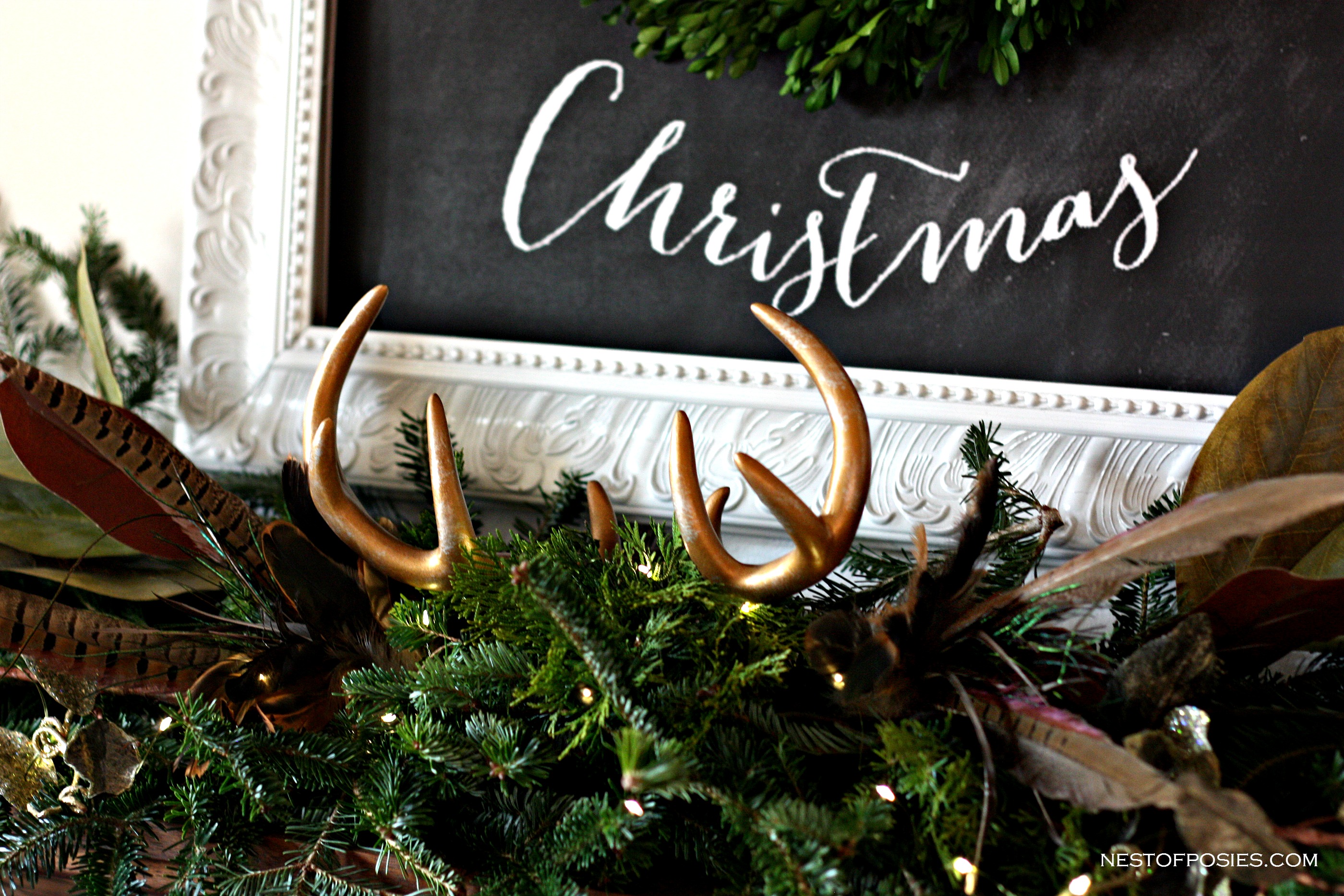 Don't get me wrong, I love how it all turned out.  Now that I have the black wall in my house (which I plan on blogging about next week) I felt I needed to be a little bit more classic and calm.  Because I didn't want the two (my black focal wall & my mantel) competing against each other.  If that even makes any sense at all???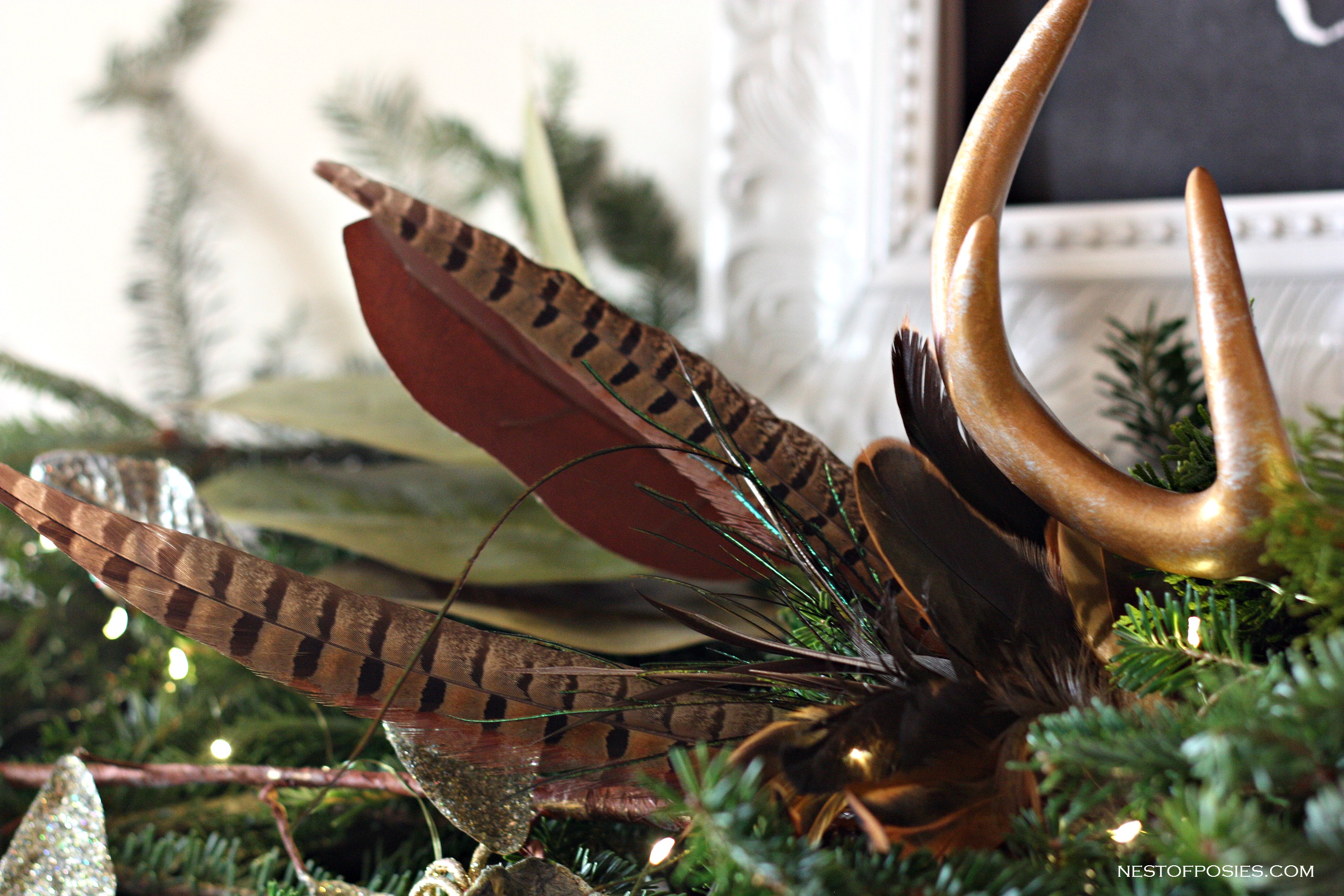 The other nice thing about this mantel, is I only purchased the battery operated LED lights & the feathers.   I used  our Christmas tree cuttings, layered in some faux magnolia leaves and added some fresh cut cypress trimmings.  So it was almost free!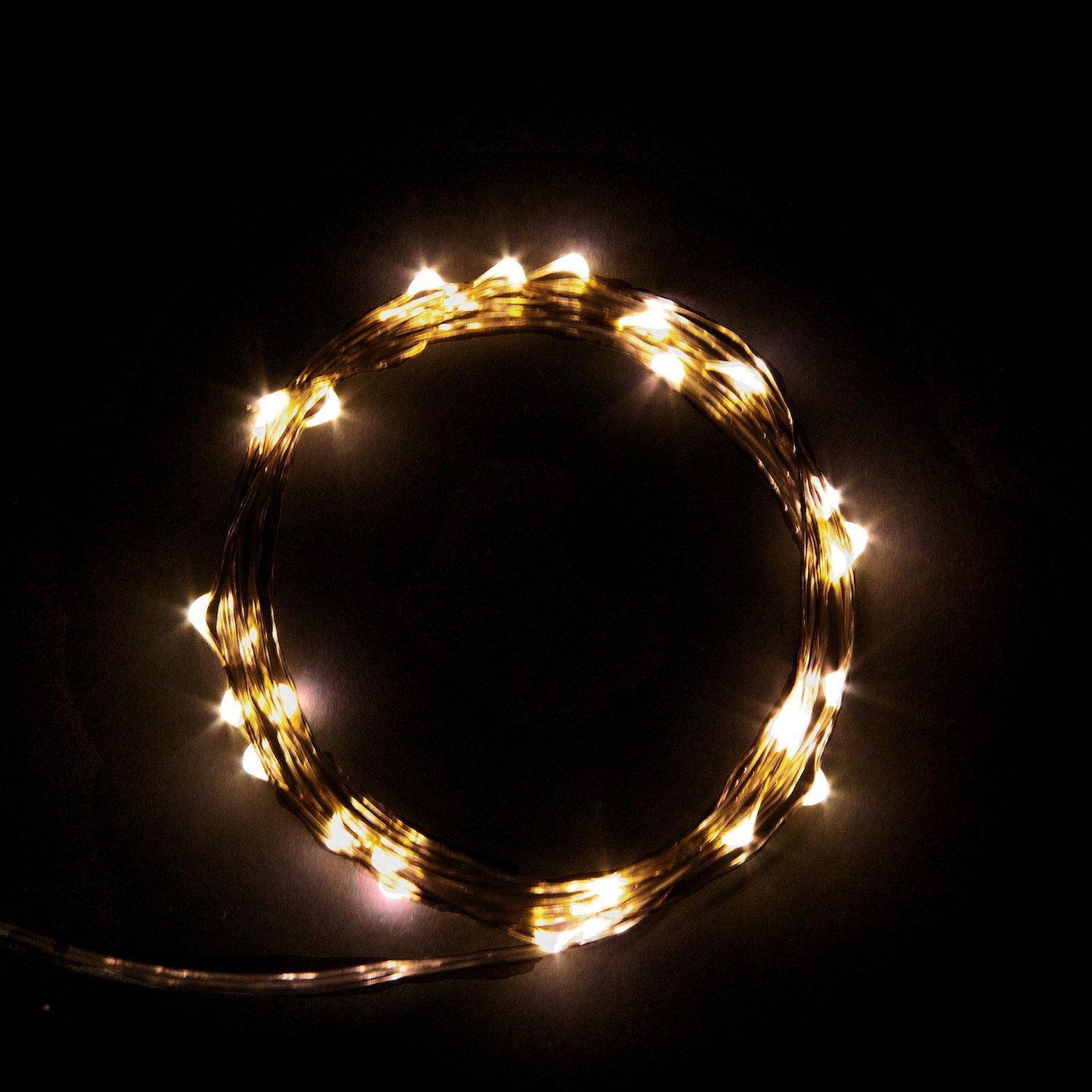 I really just call these Fairy Lights, aren't they pretty?  You can even put them under water (not the battery box) they are the coolest little lights & they make it so easy for a mantel display.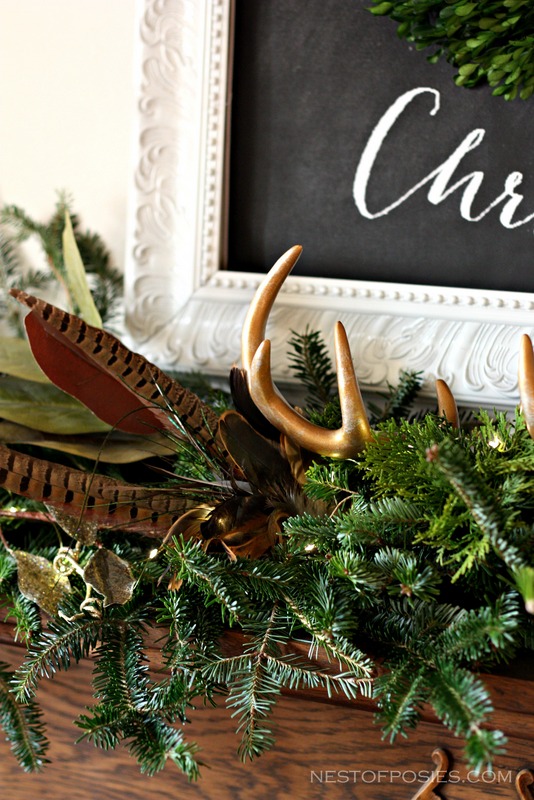 I almost forgot about my faux gold antlers.  I am in love with them.  I want to get 2 more just like them, from Target, of course.  I also made the chalkboard printable for my frame, and had it enlarged into a blueprint at Staples, like I did last year to my Christmas mantel & to my Fall mantel this year.  I went ahead & attached a downloadable file for the chalkboard printable at the end of this post, if anyone is interested.  Just follow the instructions in this post & hopefully you wont have any issues when you go to enlarge it as a poster size.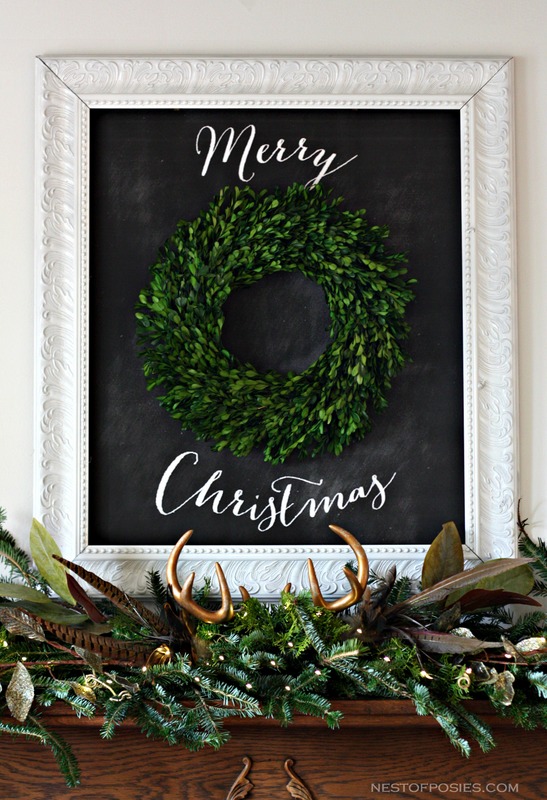 It's been dark & deary here for the last several days but the sunshine came out long enough to take a few pictures of my mantel.
I still have a few more rooms I would like to decorate.   All these Christmas tour of homes out in blogland are killing me!  Everyone has their entire house decorated & I am not even half way done.  Craziness!
This post contains an affiliate link.