You know those times you pass something in the store or a Farmer's Market and you're immediately drawn to it because of a wonderful smell?
The smells become irresistible…It's like you can't get enough.
As if the smell wasn't enough, you suddenly notice the packaging…
the story behind the product…
the people who make it…
You become drawn to the product even more.
And then you find out it's all handmade, and made out of ingredients that are good for you.  By two sisters, who combined have 11 children and some goats.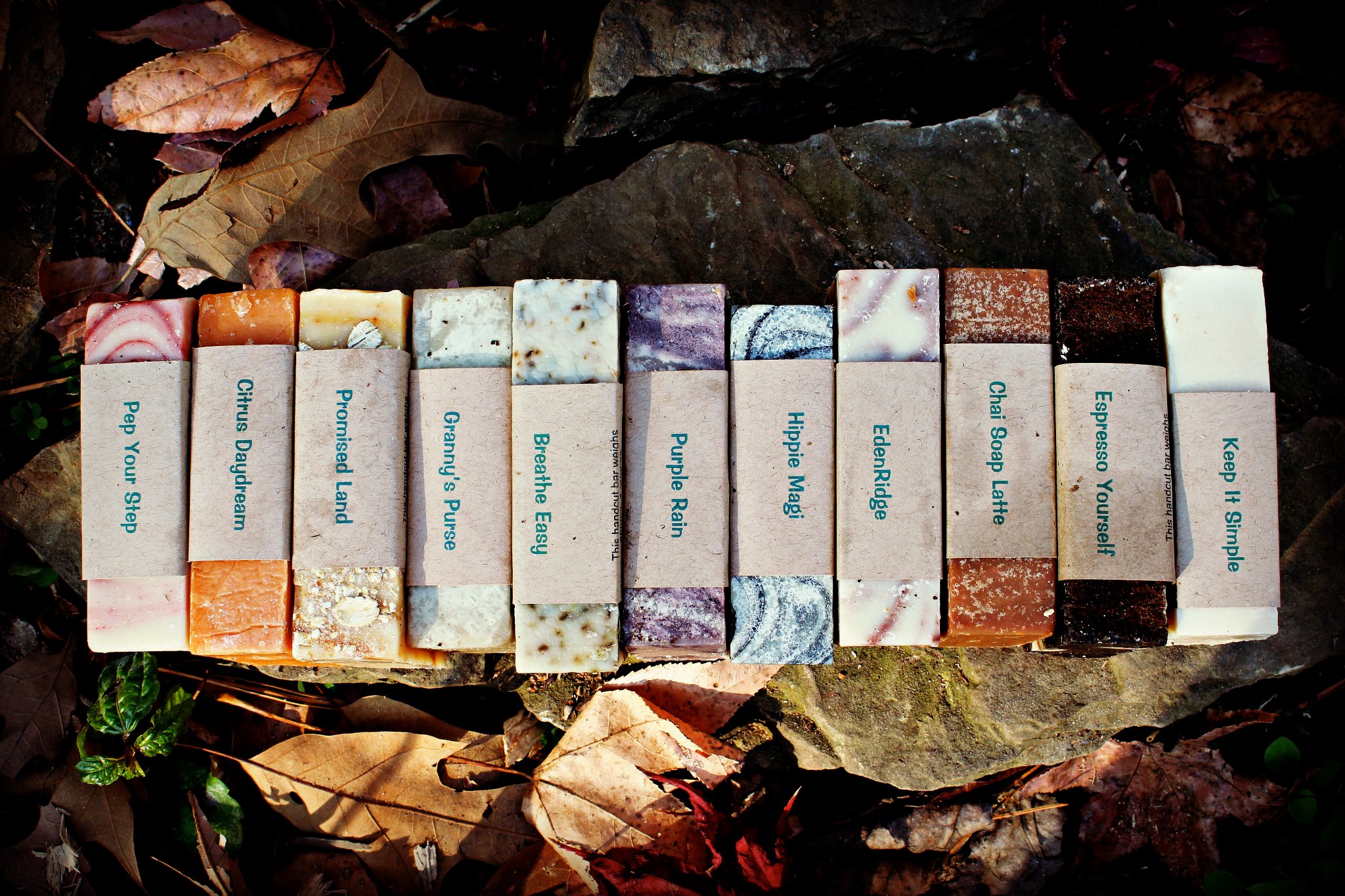 I am so thrilled to introduce Made on Acorn Hill to you all.  They are a handmade company based in the great state of Tennessee, and goodness gracious do they ever make some amazing products!!!
First off, all their soaps are made from goat's milk.  The 2 sisters' goats to be exact.  They milk the goats and then make batches of soap.  With scents like Granny's Purse, Autumn, Breathe Easy, Scratchy Soother & Lemon Drop just to name a few.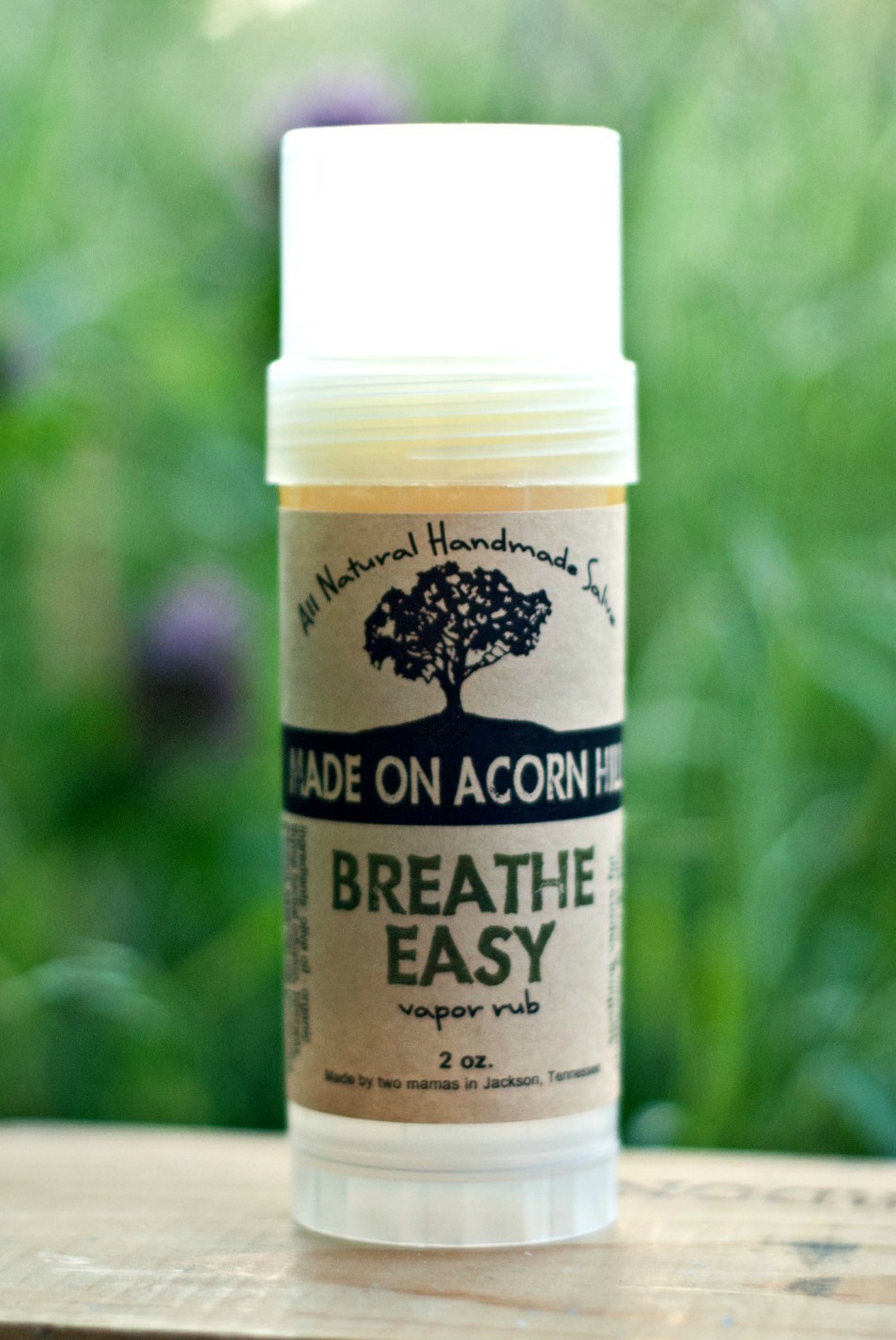 Speaking of Breathe Easy they made this in a form of vapor rub.  Here's what they say about this product:
"We created this product with Josiah (one of the sister's son) in mind. We wanted something that would help to open his lungs and sinus passages, but also help fight infection along the way."  How perfect is that with cold & flu season upon us right now???
And here's their Sea Salt Soak in "I Do" & here's what they say about it:
"Soothe. Soften. De-stress. Soak and be happy!"
This product below is simply amazing!  Scratchy Soother is a must have for everyone!!!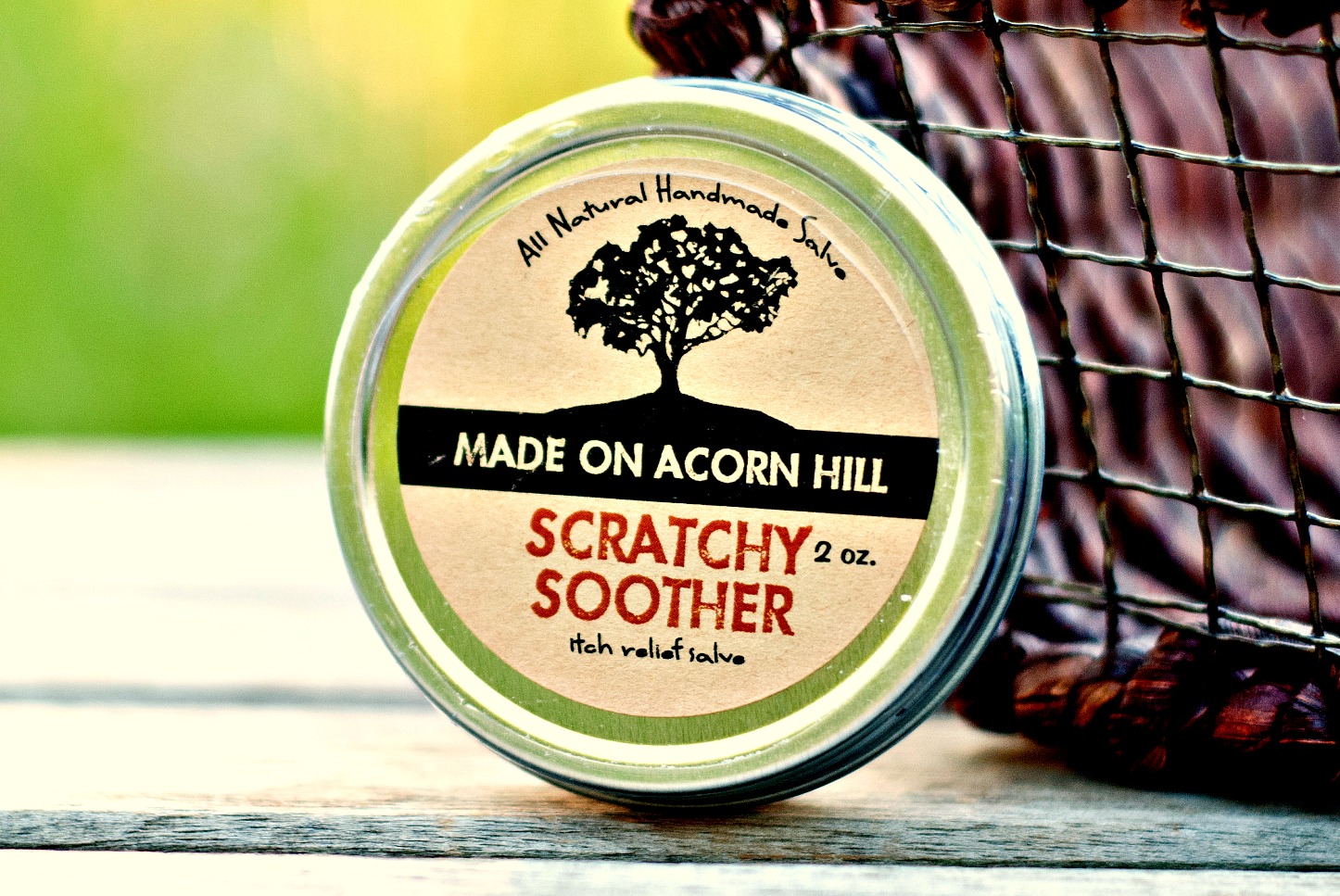 "The herbs in this salve are known for soothing itchy, inflamed and irritated skin. Any time of year."
You can also read a REAL testimony about this cream by clicking here. 

Doesn't all their products sound amazing???  And their prices are so great!
>>>TODAY ONLY for Cyber Monday you can get FREE SHIPPING when you use code:  freeshipnop<<<
Made on Acorn Hill is also offering an incredible giveaway, pictured below!!!
Almost $100 in value!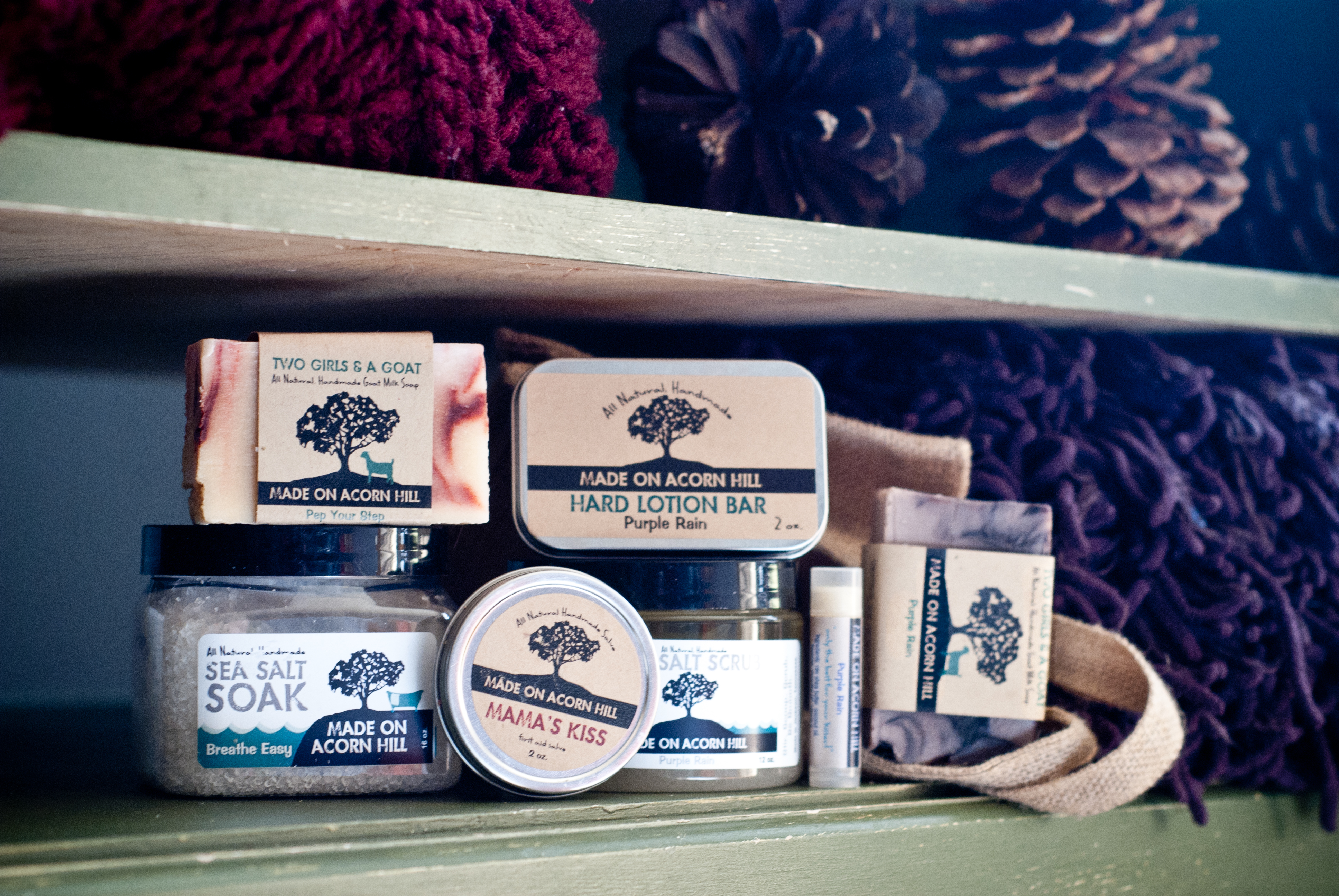 It's a pamper package for one lucky winner!
1 Hard Lotion Bar
2 Bars of Soap
1 Lip Balm
1 Mama's Kiss – this is the natural version of Neosporin (Just a must-have.  Not really a pamper product)
1 Soak – People fall in love with this stuff
1 Scrub
To enter use the Rafflecopter widget below.  If you're reading this from a reader you'll need to pop over directly to the blog to enter.  Please give the rafflecopter time to load.  Sometimes it can be slow, like me.  😉
Good Luck & don't forget about the Cyber Monday promo code:  freeshipnop
a Rafflecopter giveaway