This post is sponsored by Rubbermaid® & Home Depot.
It's January, as if you all needed a reminder.  😉
Time for cleaning out, purging, taxes, diets (yuck!), and sweeping up the dust bunnies & pine needles left behind from Christmas.  I personally love this time of year just to get organized (not for dieting ;).)  I am not a very organized person to begin with, so when things slow down it's nice for me to be able to *try* to focus on bringing some sort of order back to our home.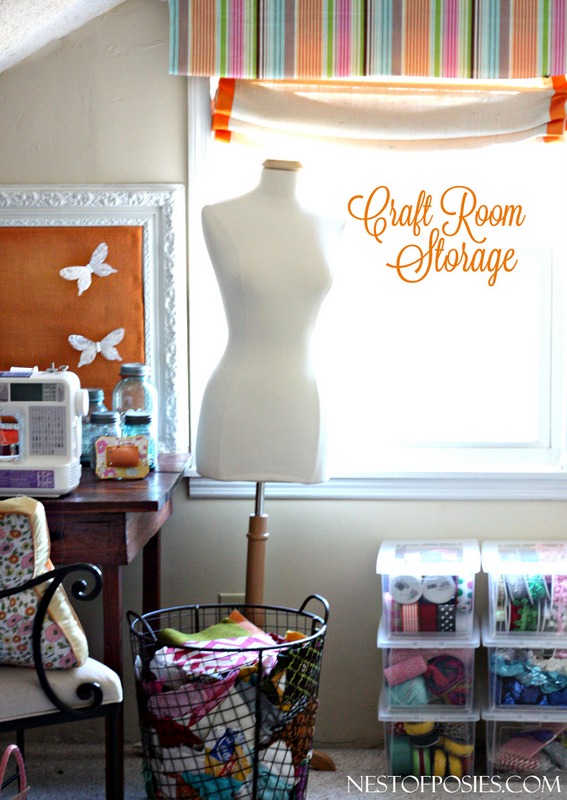 For example…this is just one view of how disorderly my craft room used to look.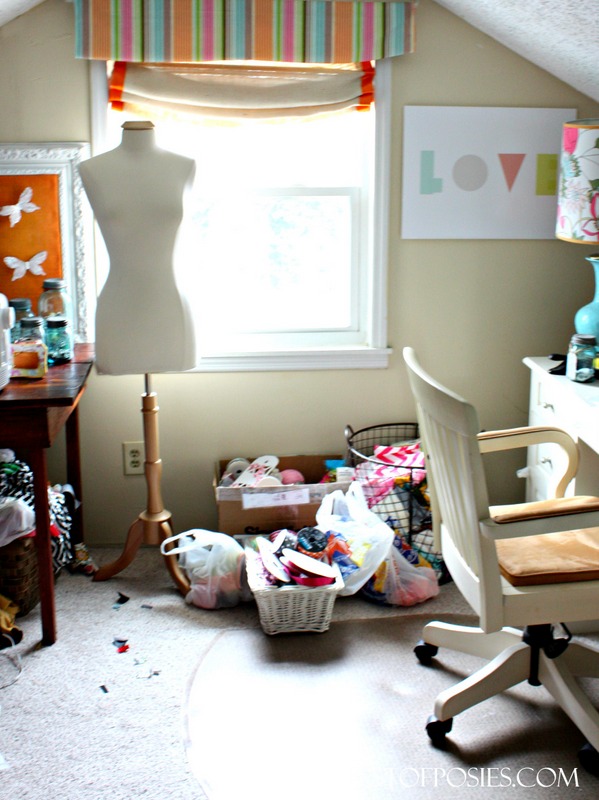 I have serious issues with lack of space and storage, as I am sure most of you do as well.  I typically store things in ugly boxes or bags when I have run out of room.  But when I heard about the Rubbermaid® All Access Storage Containers, I knew I wanted to test them out to see if they would work for me and in my craft room.  Because as you can see, I needed a little help…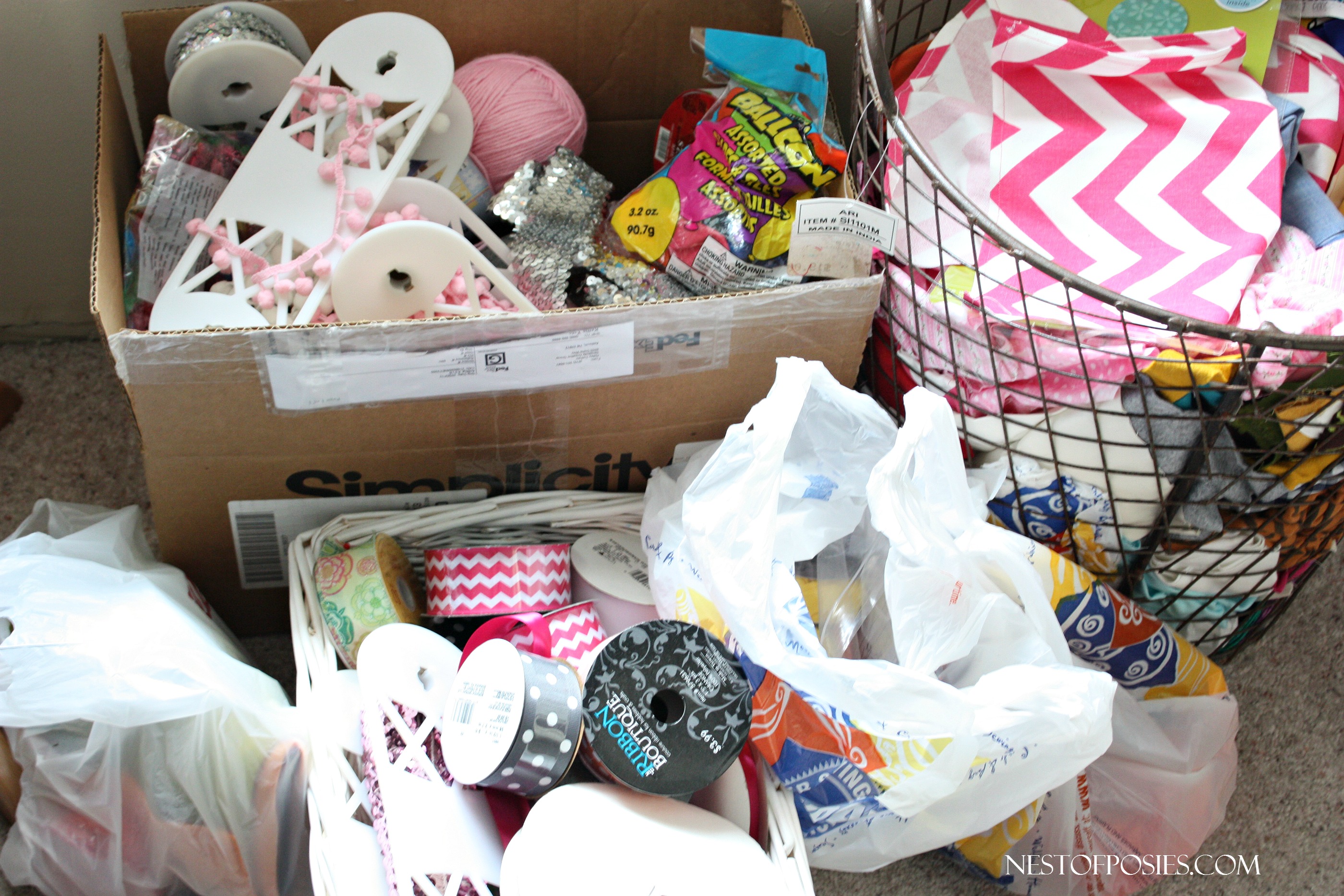 Just keeping it real for you all.  😉
Well, truth be told I need about 100 more of these Rubbermaid® All Access™ Organizers, because I love them!  I love being able to see through them, and being able to open not just the top part but also the front side as well!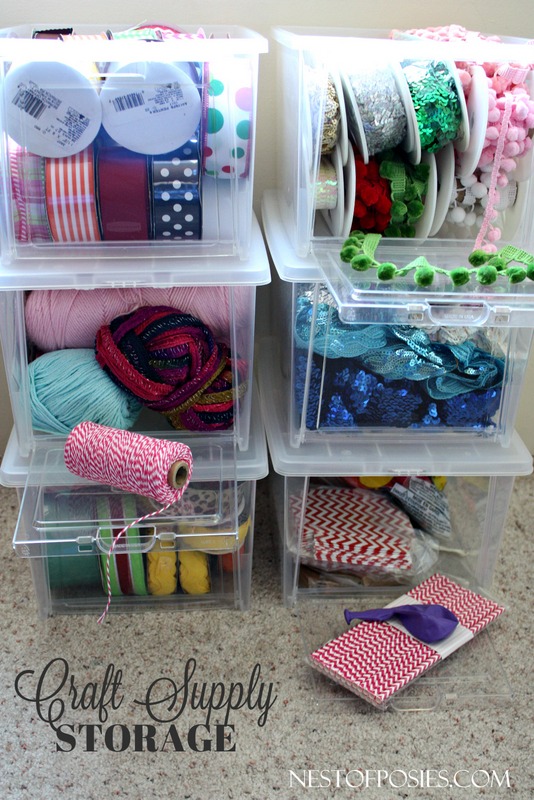 On the front side of each of the bins the front access door will flip open so you can access things from the front or the top.  It truly makes all the difference in the world when you're looking for something or when things are stacked on top of each other, and the front access door opens so you don't have to un-stack your stack of bins.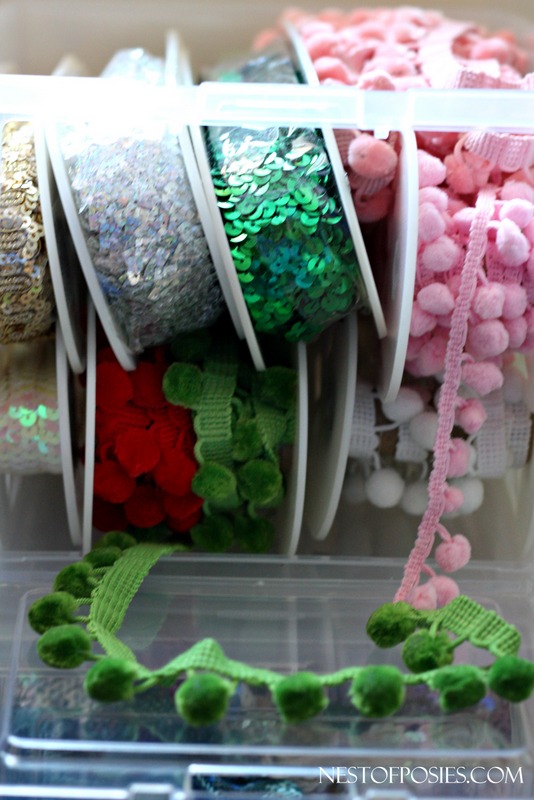 For now I have a combination of ribbons, trims, notions and a few party supplies in these storage containers from Rubbermaid®.  I plan on getting some more to line another wall for more craft supplies.  We live in almost a 100 year old home, so closets space is extremely minimal.  My craft & office happens to be in our upstairs loft area you can see my original post about it here.  The room is extremely small with an A-frame ceiling.  So I have to be very creative with what I bring into the room for storage.  These Rubbermaid® All Access™ Organizers fit the room perfectly!  They also have these organizers/bins in larger sizes and in various colors.  You can see them all at your local Home Depot Store.  I also must say for being the X-Small size, these containers hold a whole lotta stuff but will fit almost anywhere!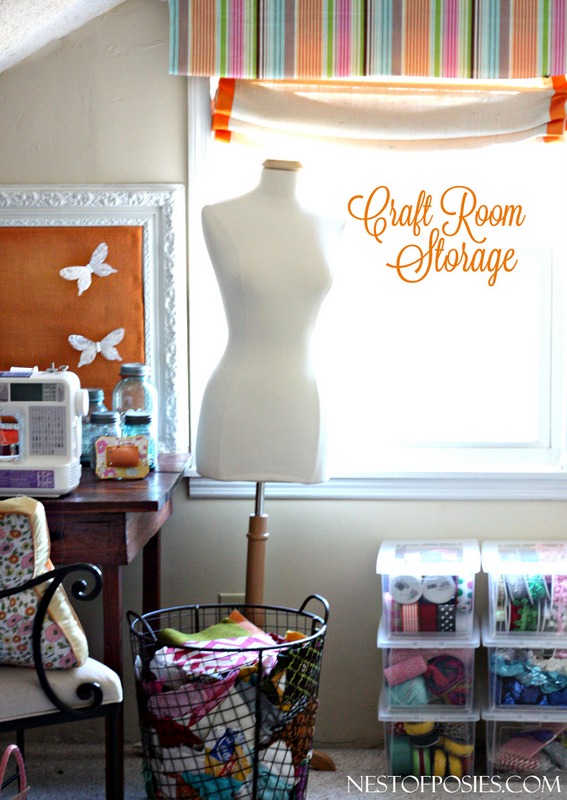 Open up the possibilities of easy access with Rubbermaid® All Access™ Organizers. The All Access™ line features a clear drop-down door so you can easily see and retrieve the items you want, even when they are stacked! Visit your local Home Depot to see why organization just got easier!
This is a sponsored conversation written by me on behalf of Rubbermaid® . The opinions and text are all mine.