I have a question.  Who else is finding all these rubber bands all over the house since Christmas???
Yes, we bought the carrying case, yes I tell them to pick them up, but these little boogers are everywhere!
Am I the only one???
Who would have thought that these colorful rubber bands would make for hours & hours of play???  All you have to do as the parent is print the printable out down below & let your kids do the rest of the work to give these  Rainbow Loom Bracelet Valentines to their friends!  If you don't have a Rainbow Loom Kit at your house and want to give one for a Valentine gift, you can find them here or at a craft store.  Trust me they'll make your kids so busy!  You'll have nothing but arm candy to wear when you go grocery shopping.  😉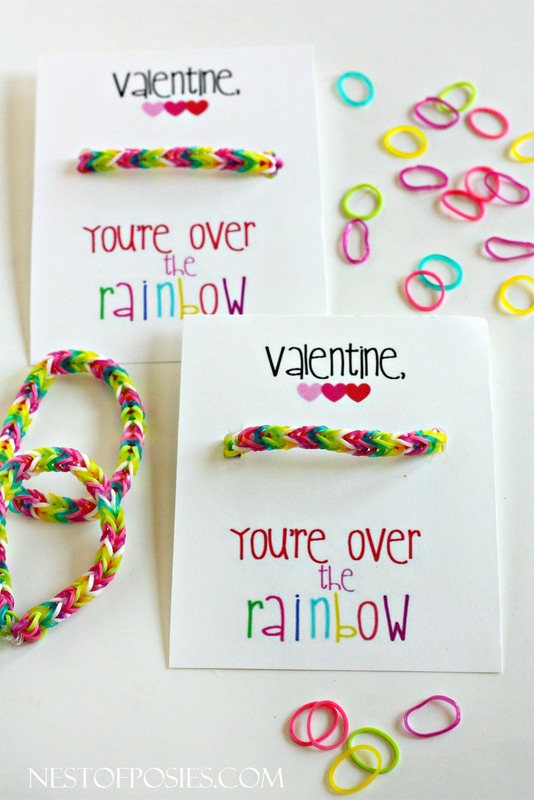 Obviously, they can make the bracelet in any design that they like, and of course color.  But I thought it would be fun to "play" on the word rainbow for the actual Valentine card itself.  Simple and cute is what I love about these.  They can opt to sign their name on the back or write a note, it's totally up to them.
I recommend printing these out on cardstock.  Cardstock comes in different grades, I always get asked about this when I have a printable.  I find using a medium grade works the best, especially for something like this that will actually hold the Rainbow Loom Bracelet.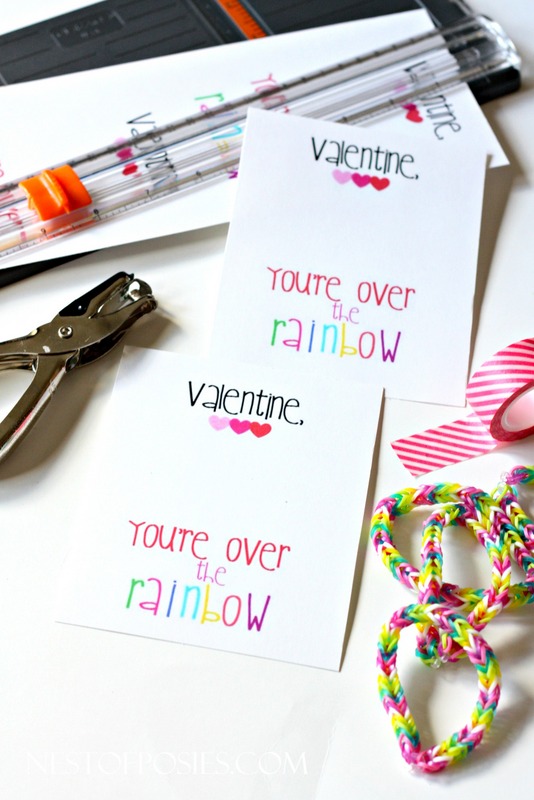 If you have a paper cutter (one of my most favorite crafting tools – ever!) you can cut these up quickly!  Or of course, scissors will work just as good!  I used a hole punch to loop the Loom Bracelets through, but you can always use yarn or even washi tape to hold your bracelet on the valentine cards.
To print simply use the widget box down below.  Hover over the upper right hand corner & it will download the file for you.  Please remember these are for personal use only.  If you would like to share on FB or Pinterest (which I truly hope you do) please link to this post & not the actual printable file.  Thank you for understanding!!!
Do you like to pin crafty stuff, kids stuff, home decor, and yummy recipes???
So, do I!  Let's pin together!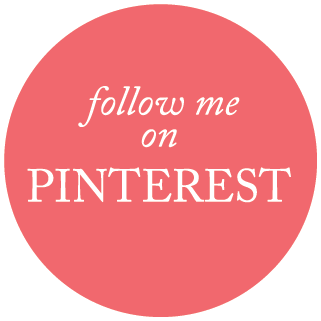 Follow Nest of Posies on Pinterest.
You may also like: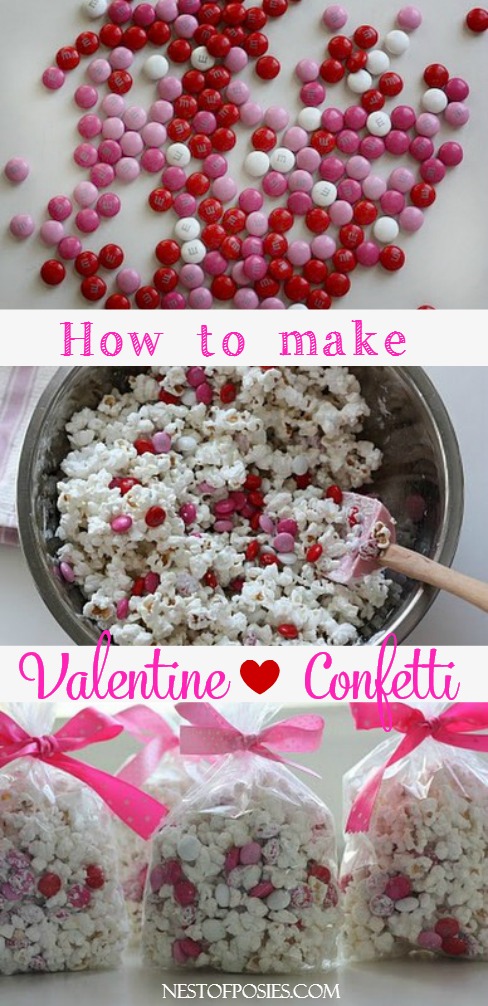 Valentine Confetti – y'all it's ridiculously good!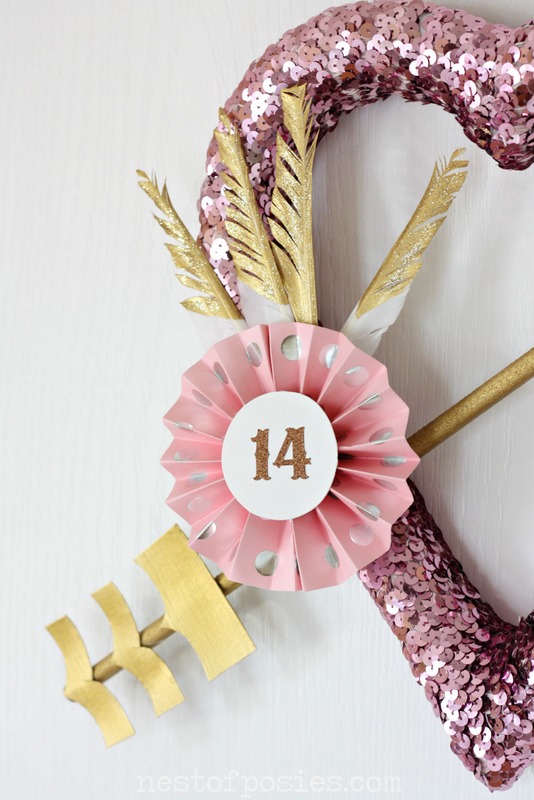 Cupid's Arrow Wreath – so fun to make!!!
*this post contains affiliate links*